Sled Den Update
Saturday, May 4th, 2013

The sun gods were shining on us at the Sled Den again today!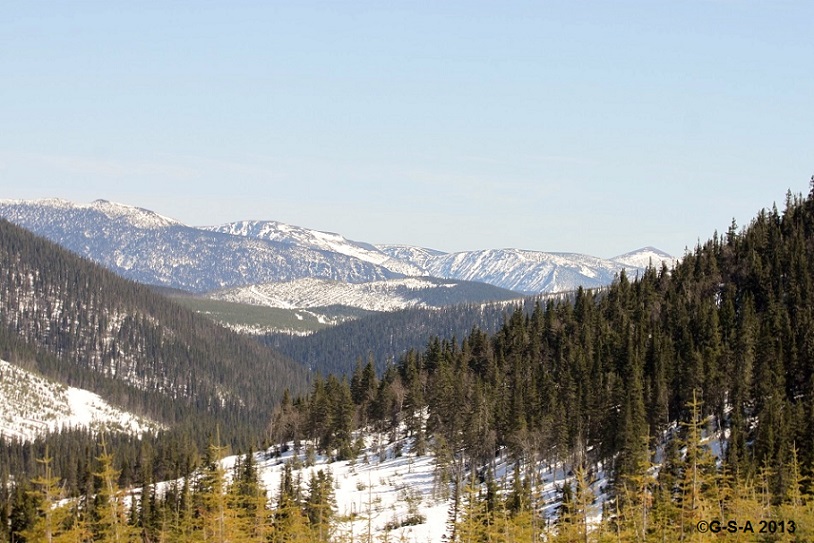 We rode from where we were yesterday….but it looks like it will be at just over 2000' next weekend. The weekend of Mothers' Day is the last weekend we will be open for sledding. We will ride again but it'll be in June with my son.
The snow is going fast but the trees just seem to outlast everything. The sun only hits the area we ride in the morning and then by lunch the sun is blocked by the trees and then the mountains at the end of the day.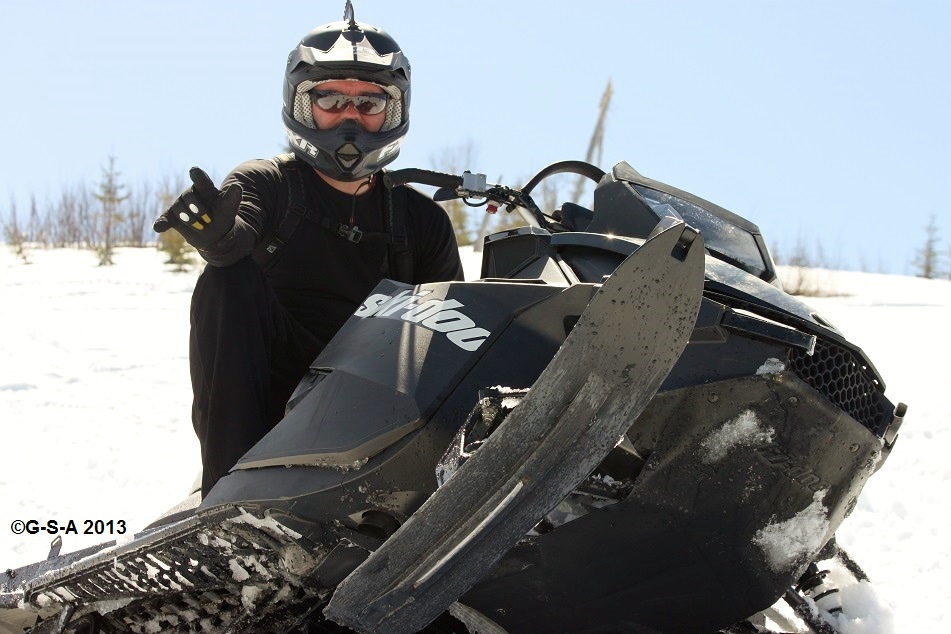 The cuts we rode today were like soft pow. The snow is really soft so you have to be careful where you ride .The thin spots are now bare, but there's still 7-8 feet on the cuts in the open….the areas that don't get direct sun!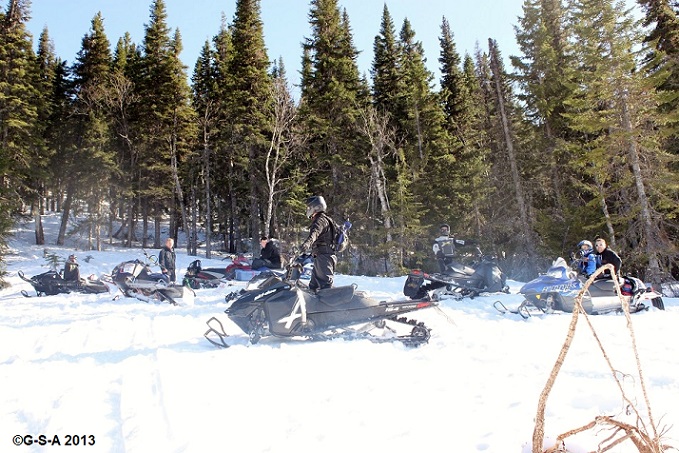 Really nice to see the little birds and hear sounds other than our sleds, the wind, and the snow falling….
I hope to be riding in June. This way I could tease some friends that just think I am a dreamer when it comes to 6 - 7 months of riding in QUEBEC….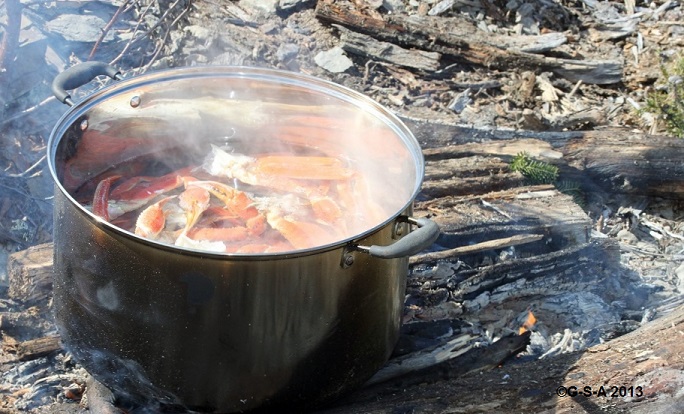 The crabs were AWESOME…..so sweet tasting and with the warm temps and the bluebird sky….Oh! and the great friends that I made this year, who have come to the Sled Den 4 times this year....and have booked again next year….
.....Jack and Ryan.....

It was just another incredible day to remember with
Gaspe-Snowmobile-Adventures

 ......more pics on the Gallery Page
                                                         ........Jack