Sled Den Update
Wednesday, May 2nd, 2013

Another GREAT SLED DEN DAY!
We rode from our usual spot….this is now done….
We will start driving the trucks up to 2000'.....the snow is mostly gone on the road.......under 2000' it's more leafy trees along the road instead of Christmas trees.
Well no leaves to block the sun….lol....This is another reason why we can get into this area…the trees -  and also it faces south. Anything facing the south will not get the hot direct sun at midday and in the afternoon….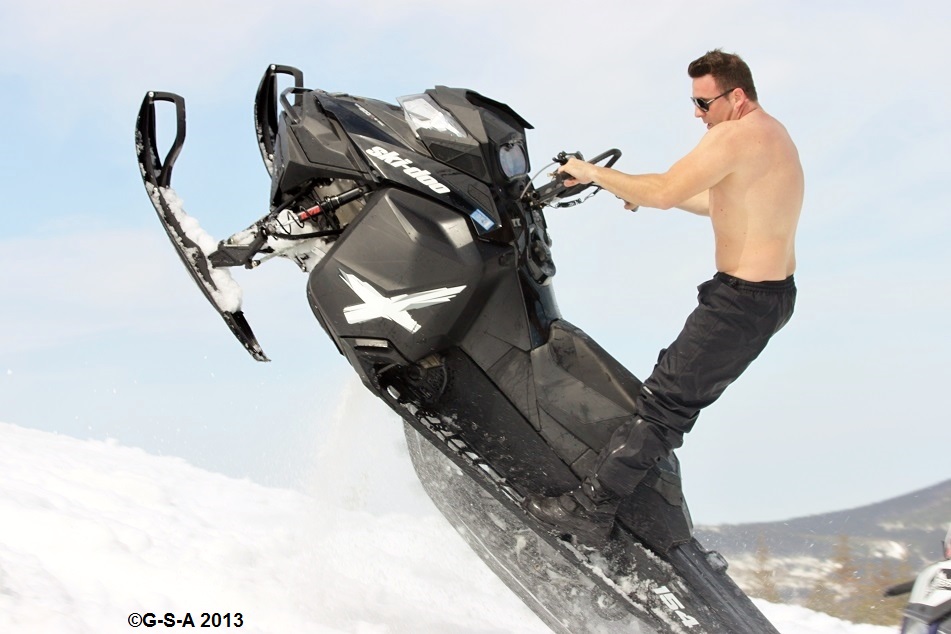 Today's temp was 12-14 degrees C....but with no wind it felt like 20+….What an incredible day!
There was also a bluebird sky most of the day!
The snow got soft and it was like riding in pow again! When we leave an area it looks like tracks in pow.....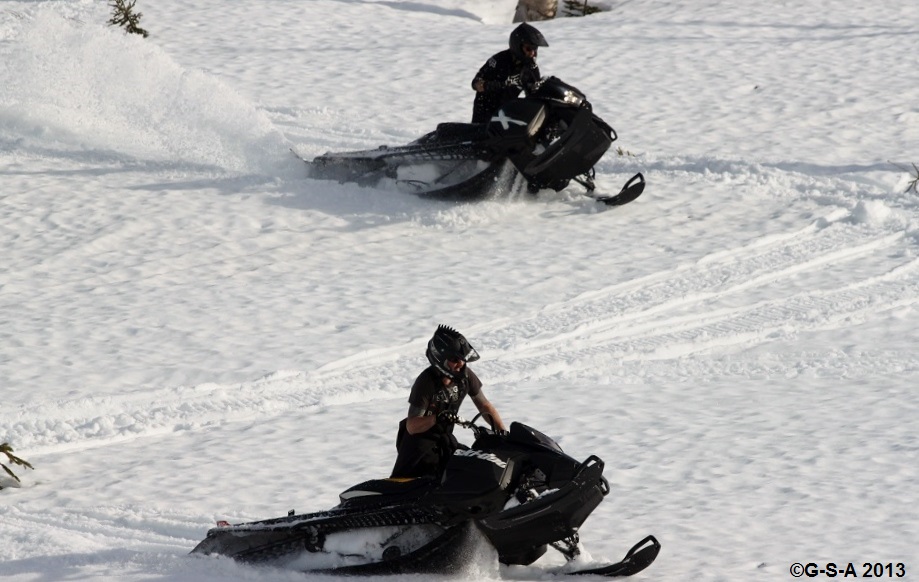 I took the avy pole out again and stuck it in the snow in a cut next to where Adam, a dude from N.H., stepped off his sled and sank to his head…..and that wasn't even the bottom!
I also put it in the ground 100 yards from the last time….it said 7'….This place is more than 8 feet.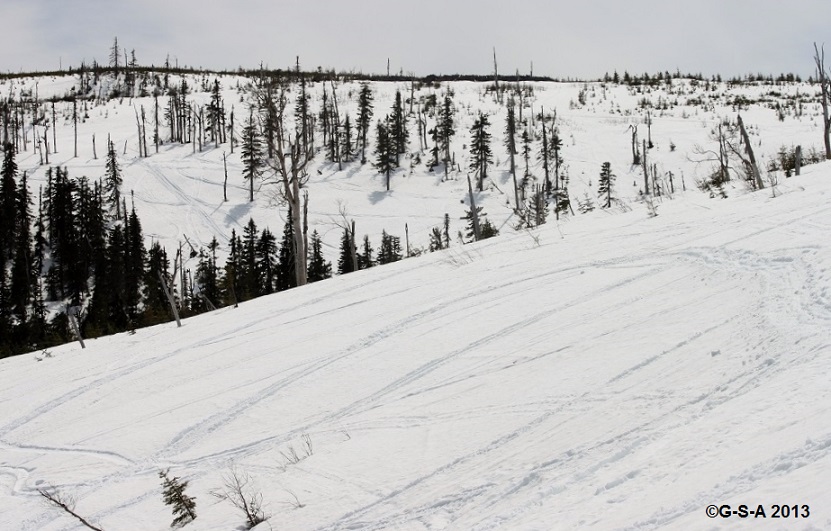 ...Hey Pete & Adam, if you look carefully, you'll see these are the cuts next to your 'favourite' trees where the probe is stuck is the snow....there is still more than 8 feet....

Whoohoo……May 2nd  and we are riding in the trees and cuts....What a year this has been….!
These guys in today's pics have been back 4 times & have already booked for next year!!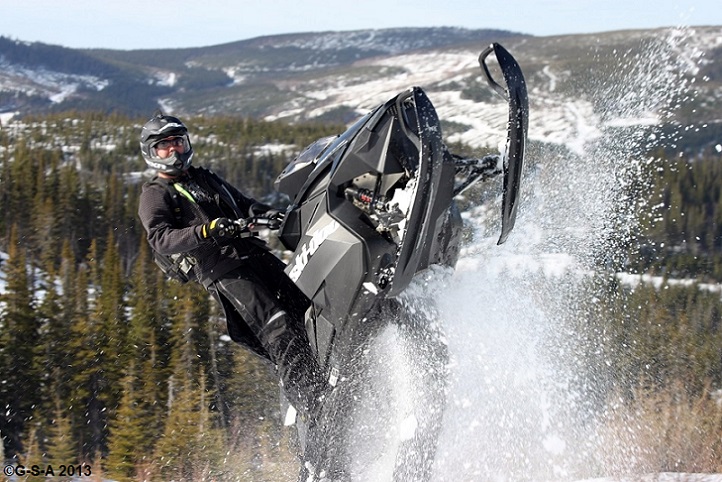 Back out tomorrow….Man, my face is on fire….lol….Getting a great tan!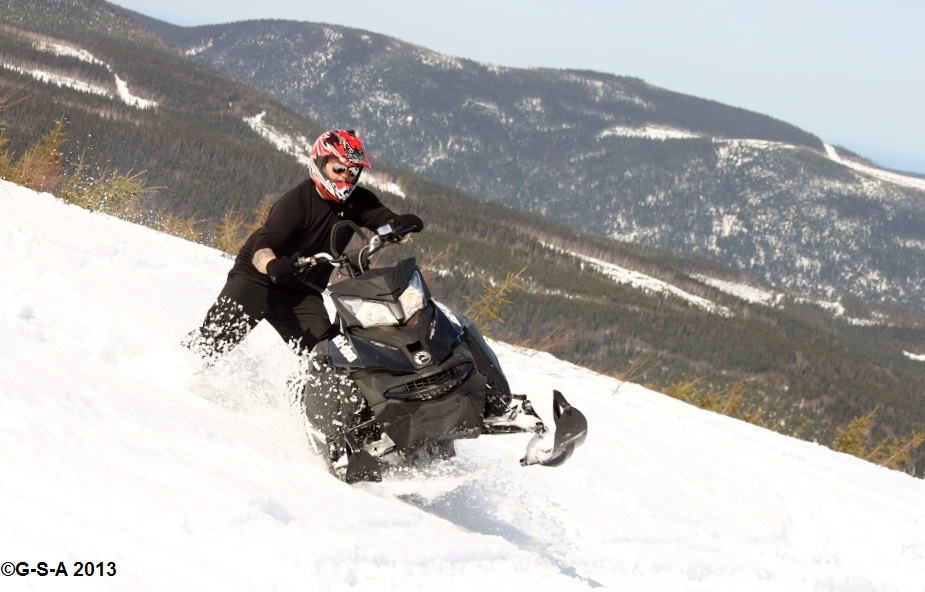 After next week, the sledding will be done. I shall still do my JUNE ride with my son, but this will be at 2500'….We will have to drive up the valley we ride in….but it's still riding…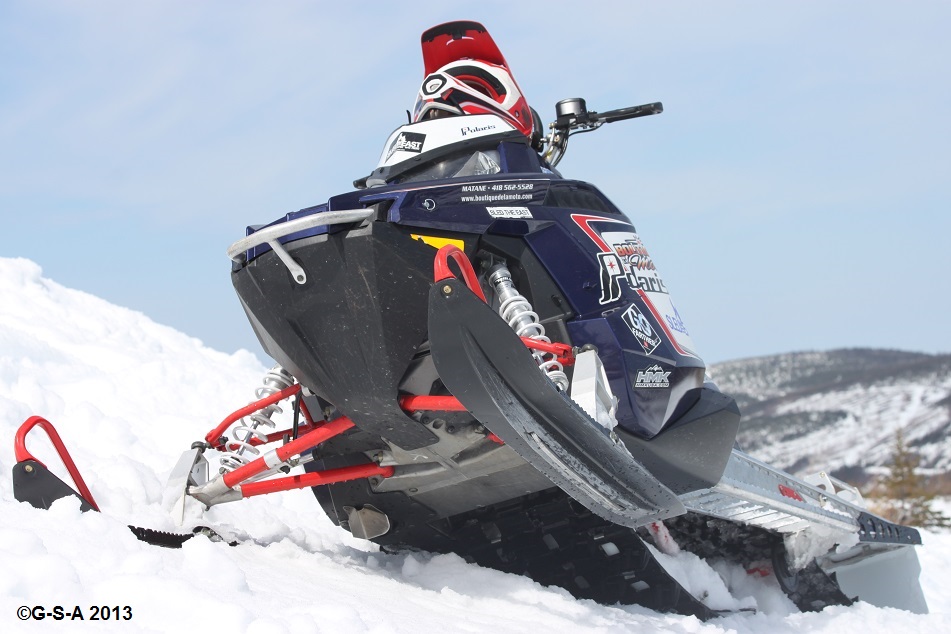 The trees were sick today….still more than 8 feet in the woods....            ....Jack