Update Sled Den - May 19th

WHERE:    The Sled Den, Gaspésie

WHEN:      Sunday, May 19th 2013

WHY:        Just HAD to get in one last ride……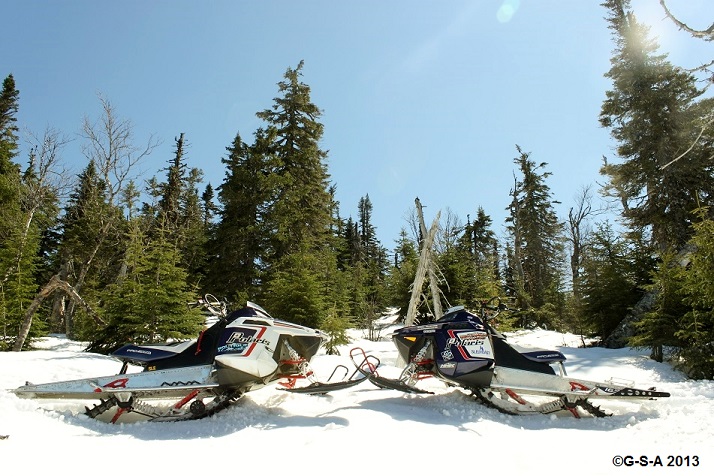 What can you say when you ride one day in snow and then the next day is 12 degrees with bluebird sky…...I just can't find the words to say what it felt like....
Today, we rode in the trees and the snow was perfect. My son complained at first, but then when the sun had time to do its thing, with the warm temps….from about noon on, it was incredible!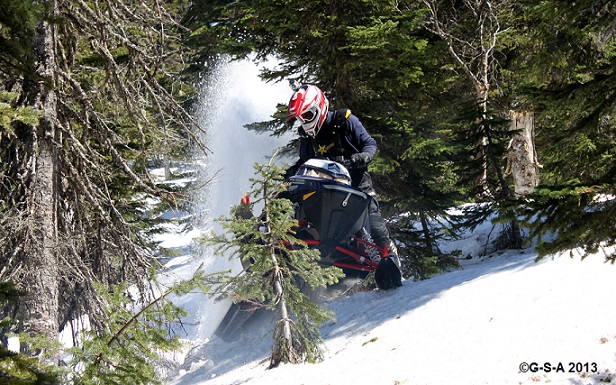 The ride in was also an amazing experience for my son and me today. We saw 2 bears around 60 lbs each and another one that was about 150 lbs…. Unfortunately, I didn't have my camera out....lol….It was in my backpack in the back seat….Sucks!...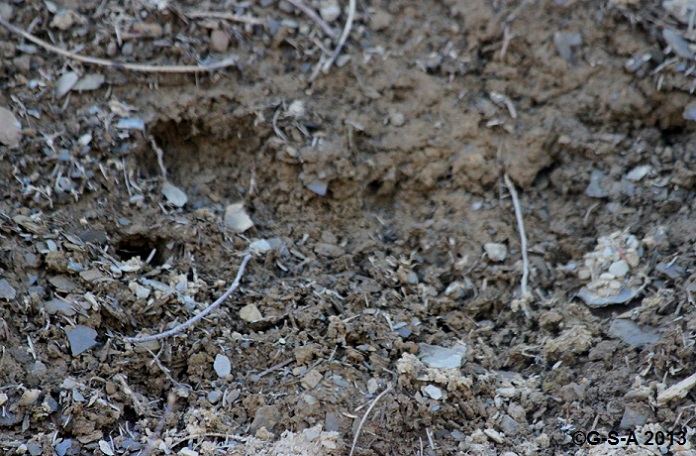 All I could do is take a photo of the foot prints in the dirt....Sorry….
Just didn't take it out 'cause we passed a guy on a dirt bike who shook his head and a side by side..,,I think they thought we were stupid!! ....Saw 2 more guys hunting or setting up for bear.
Next year I think I'll try and catch brookies and shoot a bear on my sled….lol….after riding in the trees all day….Hhmmm....Something to think about….Yes, we have bear hunting in the same place as we ride. The spot where we saw the bears is half way into AREA X….It was just too cool to see….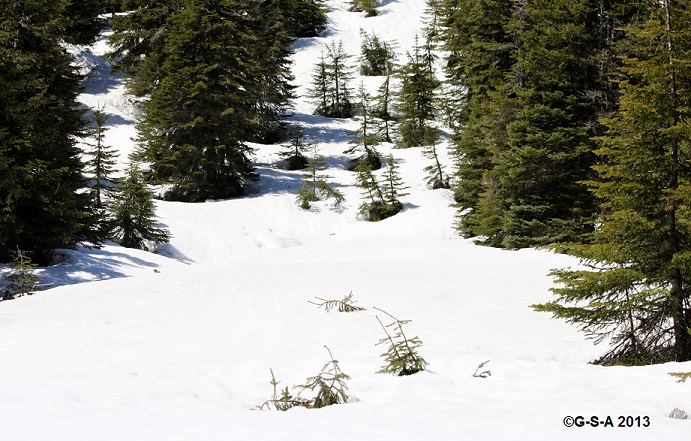 We launched at the same place and rode to where we found the most snow yesterday. I was setting up my sled by going into reverse....lol....and then proceeded to have a senior moment....lol....Forgot it was in reverse!....
Hit the gas to set it up…and the sled popped my shoulder. Man it's sore….lol….Well that was the end of the day….
'Till then we had a blast. I was burnt before that. Had even said so….So it's Ryan's fault….lol….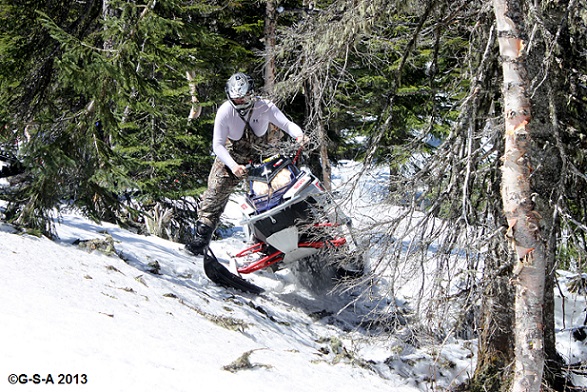 It's been a great season of riding…..still wondering when we will start again....lol….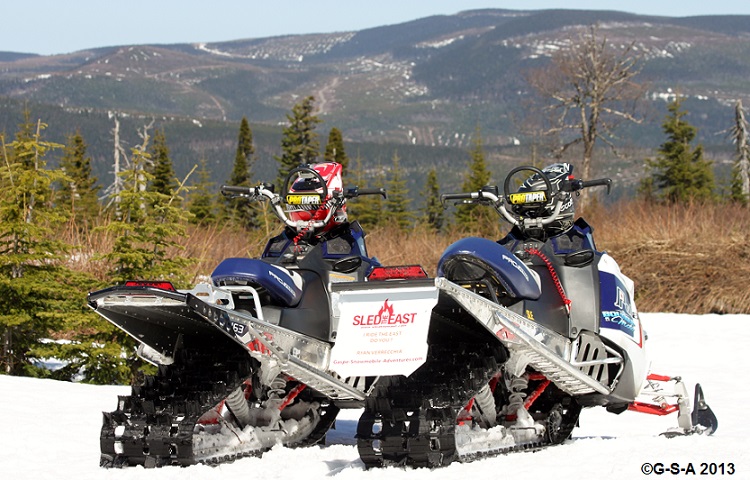 .....at 2500 ft, all the way down not a speck of snow...while behind us, tree riding....whohoo!

I'll be working on the site with my wife this summer….New pics and all. These will be the pics from the rides we all did this winter. As far as all the pics for those of you who have been patient... I shall work on them in the next week. So get ready to relive your Gaspe-Snowmobile-Adventures...
Better yet, plan to make better ones next season....
I have a group that's been back a few times. On their 2nd visit they asked me to show them some stuff…. 4 times later, these guys ride side hill in the trees….and yes, under control….They loved the way they grew so fast.. They are French and school is in English only.. ..Man I just might have to change that….lol….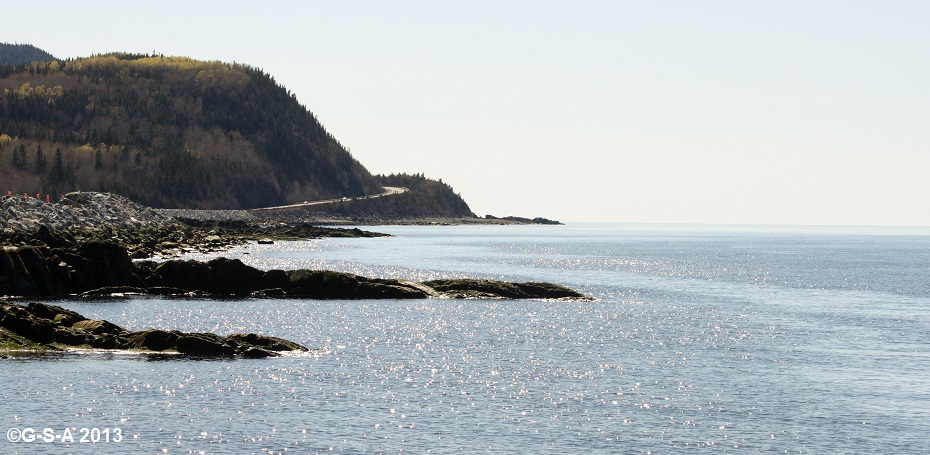 ...after a day on the mountain,
                           I think this type of 'apres sledding' is better than 'apres skiing'...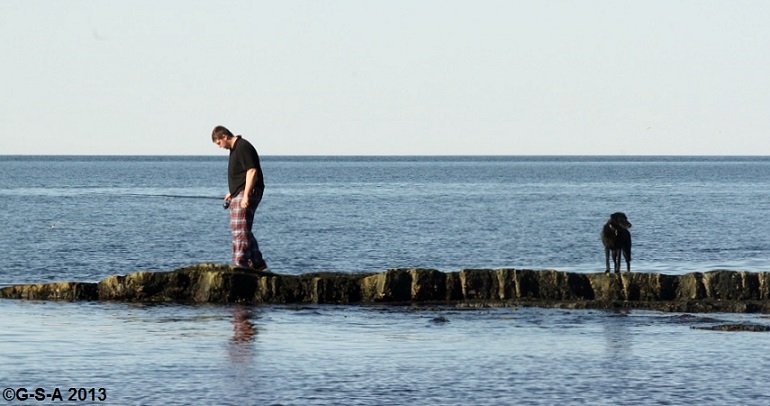 Thanks again to all my fellow sledders who rode as well as all of those who just followed the adventures….Jack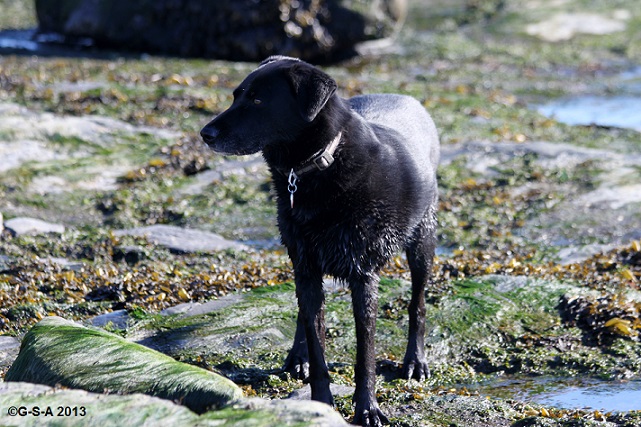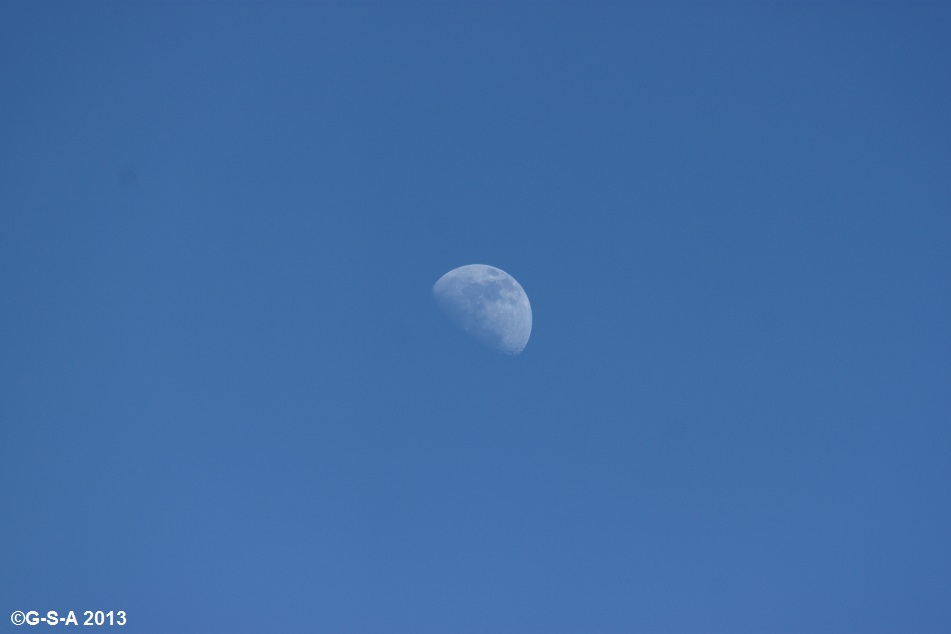 .....MORE PICS ON THE GALLERY PAGE....