Monday, March 4th
Sled Den's Update

.....back to the Sled Den.......

Whoohoo!!!!!……another amazing day here in Gaspesie….at the Sled Den …..and to be more precise in "AREA X" !!
We rode above 2500 where we were met by.....snow..... .....snow…..snow…….snow…..snow….snow!
It was a snow and rain mix at the Sled Den..…but tons of snow fell overnight up high……the white stuff was heavy but deep…..
There has been close to 3 feet these past 3 days….and as you go higher, the amount increases….
The rain at the Sled Den made the new snow heavy and we lost some snow on the ground but it was just some of the new stuff......still lots of snow in the yard at the Den…..more than 3 feet on the ground….makes a great base.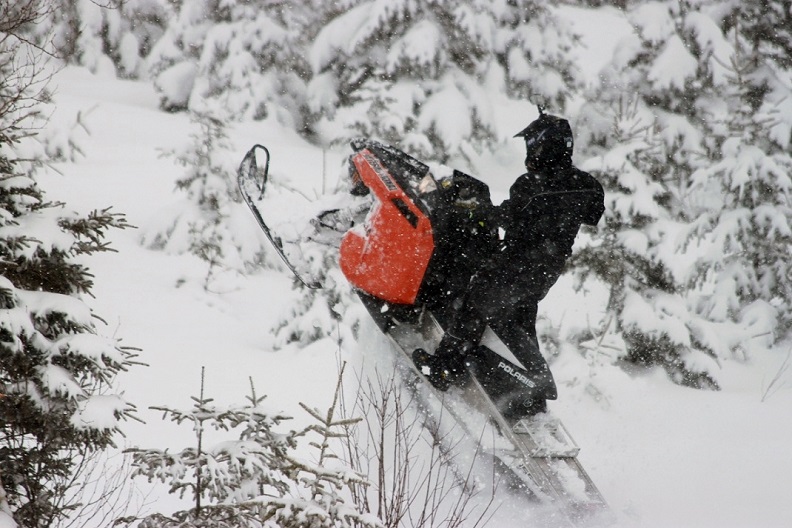 Hope that the snow freezes slowly so we won't get a hard icy crust on top of the powder …..There will be a crust but the weather is getting cold slowly so this should limit the crust by turning it more to a crystal like spring snow….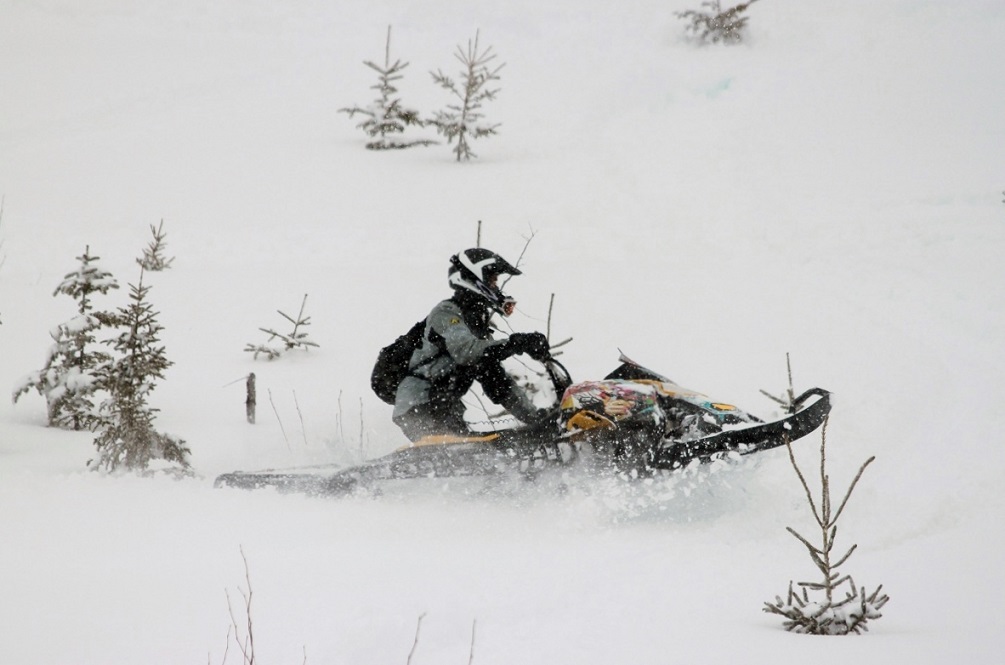 Met a local friend with 2 buddies of his in the backcountry…..So we all rode together and stopped for lunch at his camp in the woods…..Then we hit the 3 feet of deep pow pow….The guests loved to hear us talk in French…..Didn't understand a thing but it was part of the Gaspesie experience….!
lunch camp......?

The snow will be rock hard at anything below 2000 feet….so ride high…..and if you do when you come here, I shall see you in the cuts…..lol....Jack
Return from Monday, March 4th update to Main Blog