Sled Den Update
Easter Sunday - March 31st

The Easter Bunny left some goodies at the Sled Den this morning and then we were off……
Had some fun times chasing my son in the trees and cuts today. We rode really high …. 3500 feet +. The snow is completely set up now. We rode pow but it was so set up it was like 8 - 10 inches.
 Still, was a blast!!!
Most of the areas we rode were spring conditions….though we still cut tracks everywhere …..and to me that's important, deep snow TOO - but one out of two is not bad.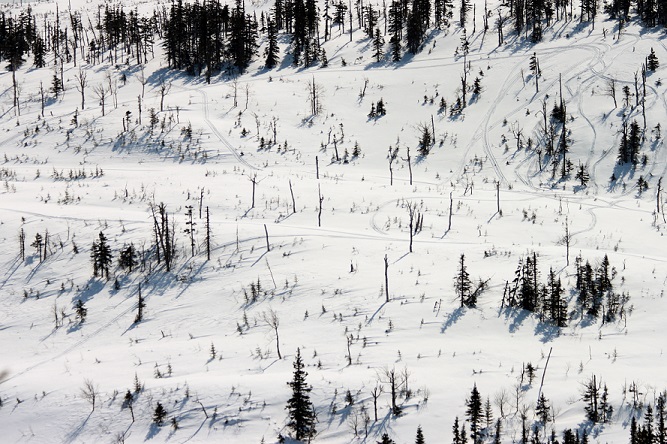 .....follow the tracks.......

I hope we get some snow in Gaspésie 'cause it's 'spring snow' now. Saw only 6 sleds in a 10 square mile area. Now that's not many.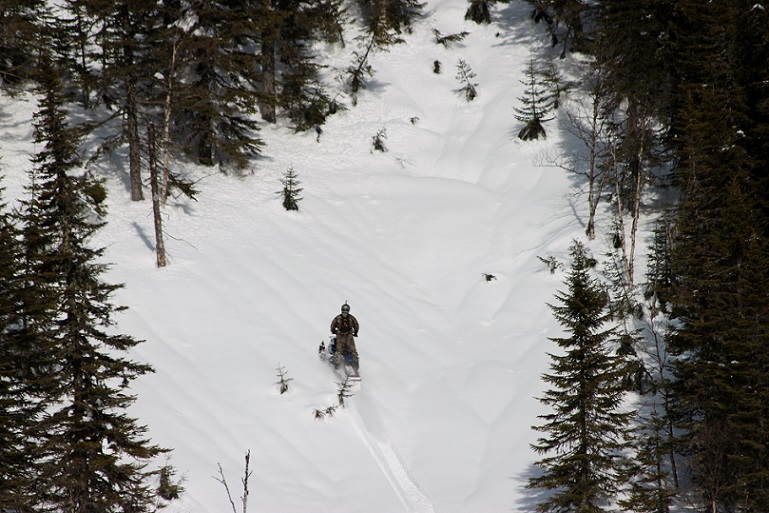 No one is riding 'cause the guys with attitude only ride pow pow. Too bad they think that way. My son and I were jumping and doing side hill etc…It's just a bit different. None the less it's cutting tracks and with the sun warm temps and no one around….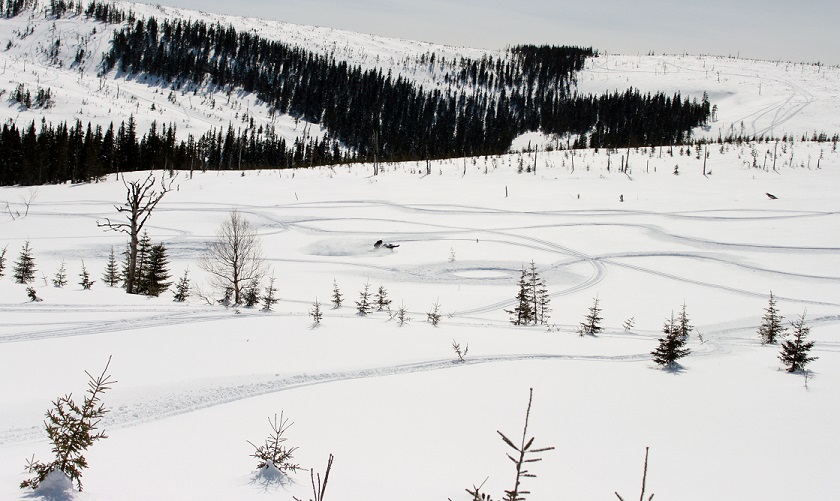 There will be another 2 - 3 weeks of riding the cuts. Then the snow gets thin and we have to ride only certain cuts 'cause of the stumps…..but at least you can see them! ….also your sled doesn't trench as much and the skies don't go so deep…. So almost 0 chance of hitting one….though the trees are still there…..lol….
The trails were groomed and we saw 3 tracks….just no one riding anymore. Hmmm…..must be summer  (the other season) somewhere.
The Chic-Choc trail will be good for another 2 weeks. Yes, even Murdochville will be fine. Come enjoy the sun and warm temps. The deep snow and mountains are waiting…..Jack
Here is my son and I trying to outdo each other. I have some videos of me chasing him in trees and cuts….Shall put those up when I finish riding in May…..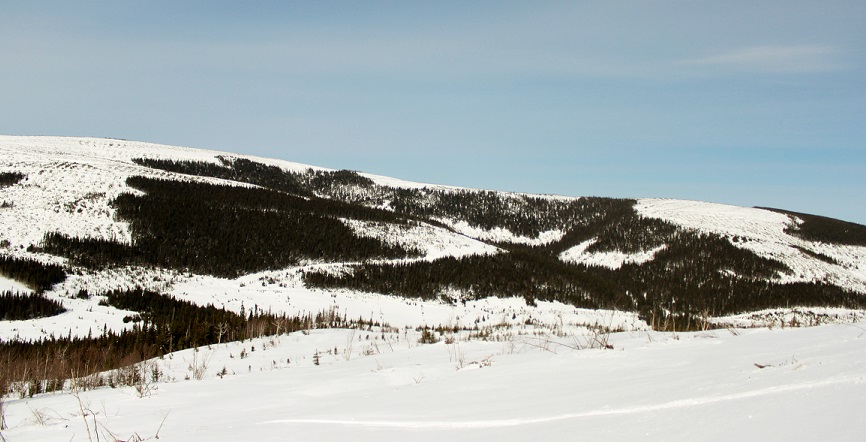 RETURN FROM MARCH 31st UPDATE TO MAIN BLOG
RETURN FROM MARCH 31st UPDATE TO HOME PAGE