Sled Den Update
for March 26th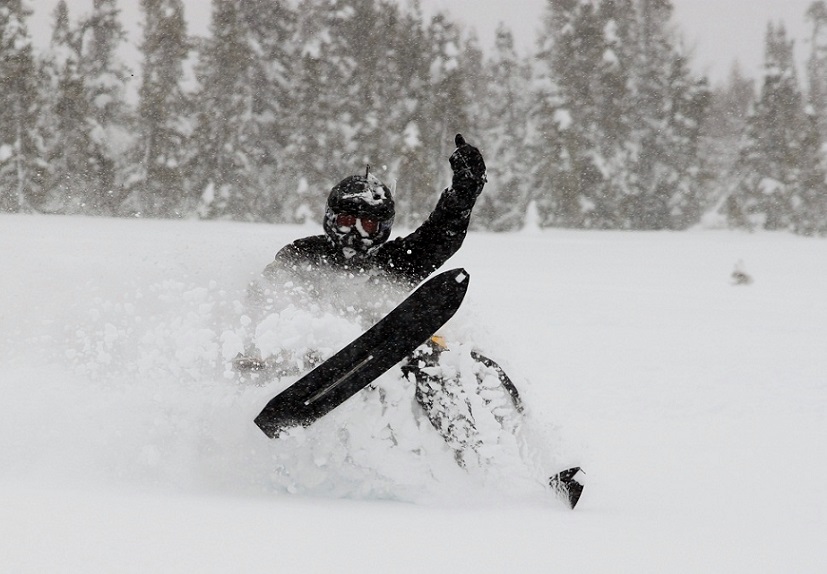 Got up this morning to see 5 cms of new, wet snow at the Sled Den…..We drove to 1500 feet and found that it had snowed 15 cms and it was still coming down…..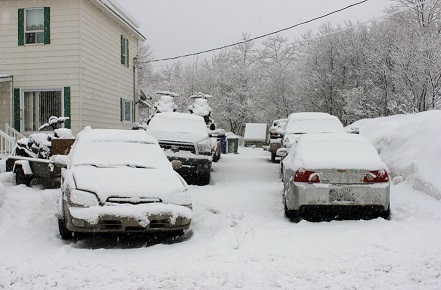 ........morning parking lot at the Sled Den..........

Drove another 6 kms into the backcountry….We got to the cuts on the mountains at 2400 ft to see that there was 20 cms of new snow…..
Where were our tracks….??
The snow came down hard all day….We had another crazy day of pow pow….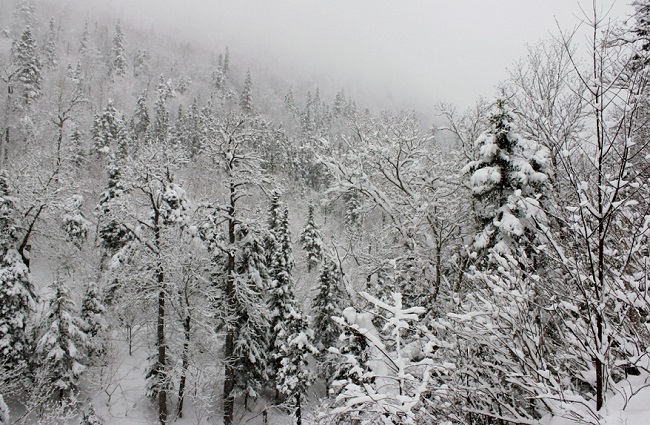 The best thing about this group is there are 2 women…..and today Chantal came back with a rental…and she kicked butt….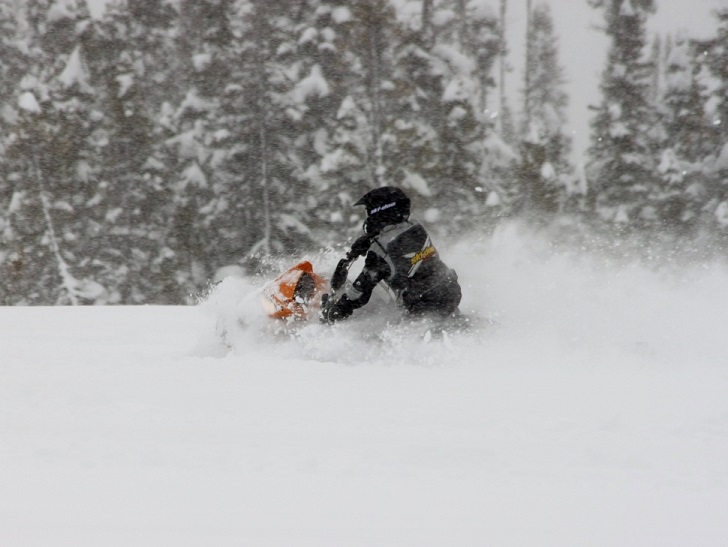 She's of a certain age (I know better than to say exactly!!!) and she's only been riding off trail 4 times – 2 of them here!!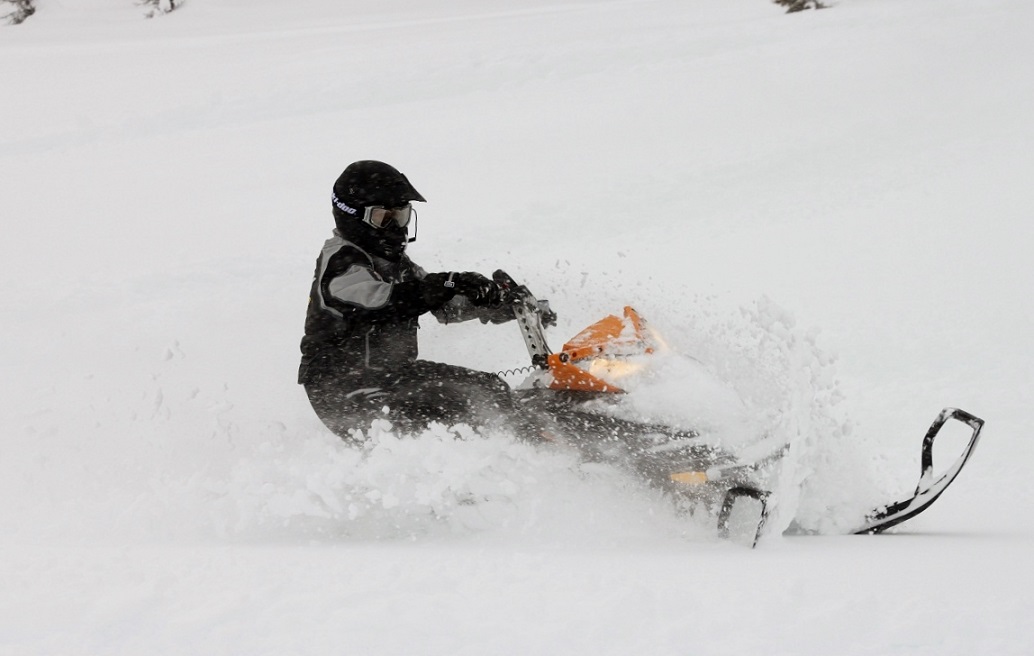 ....Eva's comment: Pretty good for an old broad (I can say that, I'm older!!).....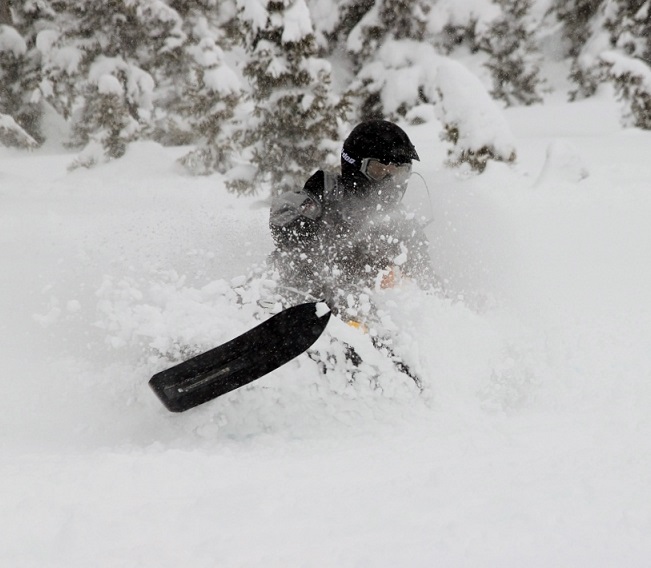 So let's see you older guys come down and see how easy it really is…..Well, the powder turns…… for the rest, you can at least give it a try!!!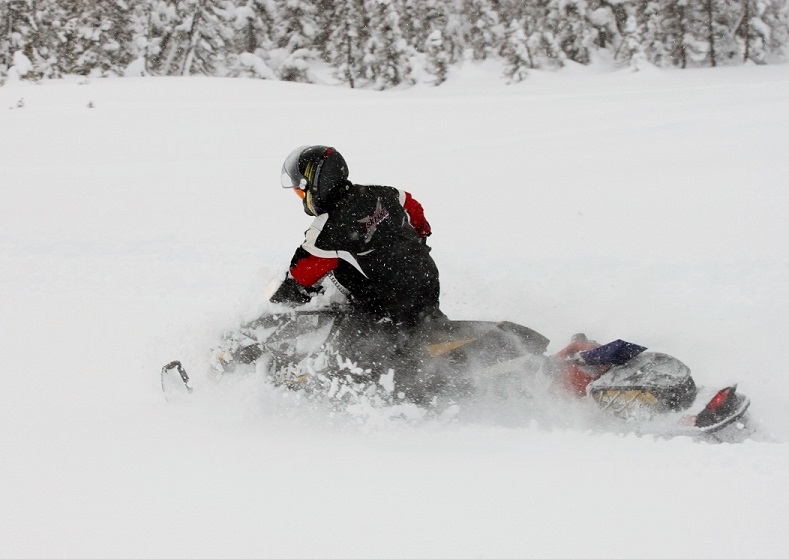 Wasn't able to make contact to find out about the trail grooming & so sorry, but was too busy in the backcountry to pass by to see for myself…but gotta say….there's a lot of snow……if anyone else has info, please let us know!

The snow is now coming from a low that has retro'ed….love that….They are now calling for another 15 cms + tonight….on top of the 20 + since last night….I think 'they ' messed up...Tons and plus tonight's 15 cms……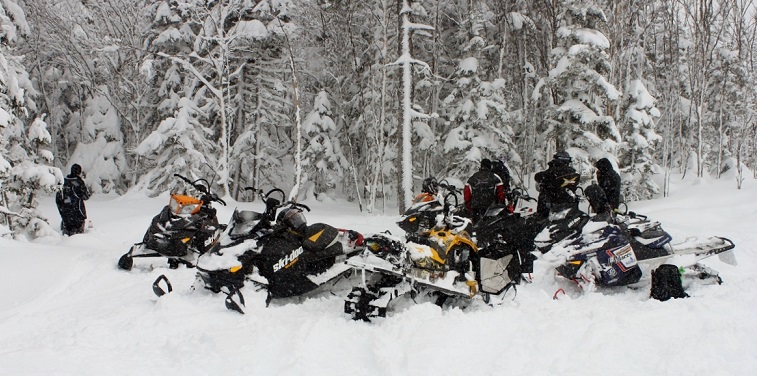 Gotta Love this Spring !!!!!.......
                                                                        Jack
RETURN FROM MARCH 26th UPDATE TO MAIN BLOG