Sled Den Update
for March 25th

It was another insane day in B.C…Gaspésie.
The snow is a little set up compared to yesterday….but we still got another 15 cms (6 inches) overnight in the mountains….
We were still getting stuck in 4 - 5 feet of pow….Just because it's setting up doesn't mean it's EASY to ride. They are calling for another 15 cms, so I was told….Will be checking the Mountainforecast AGAIN tonight..lol….
We have had some of the best riding this year, in the last 4 days….I hope the temps stay below 0...they are not above that in the higher elevations….
We rode yesterday and a 2009 Dragon died….Another 2012 ETEC just made it back to the trucks....The ETEC skidoo is dead….We went to get the Polaris out and wouldn't you know ....IT STARTS….So we rode back and one went double back the 7 kms to get the now working sled….
So much snow going over the cabs yesterday….not surprised that we had some electrical issues…
The trails are still not groomed….might be a problem, I don't know….. I'lI find out from the horse's mouth tomorrow, so to speak….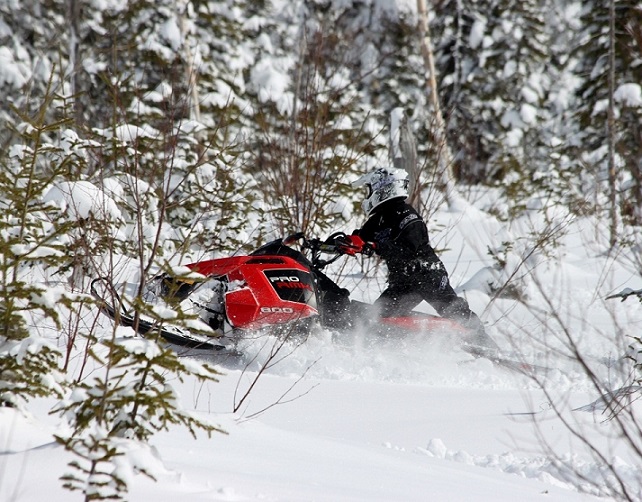 These are only some of the pics from today….I think Annie is doing amazing riding in this deep pow pow ….
This time we were minus one guy and girl ....They brought the (dead) ETEC in and ended up renting another sled ….Just couldn't just leave the pow pow alone…!!!!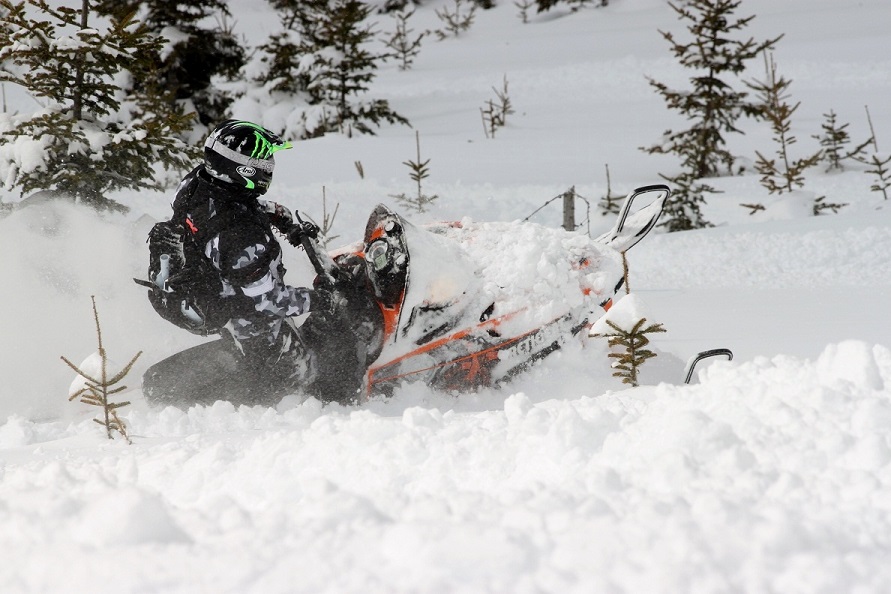 I will post many more action shots of the rides.  My wife (Eva) will be coming down this week so she will take all the pics and videos to be put up and sent to all my new friends (and the old ones too!)…..
Glad to have had the chance to ride with all of you…..Jack
RETURN FROM MARCH 24TH UPDATE TO MAIN BLOG
RETURN FROM MARCH 24TH UPDATE TO HOME PAGE