Today's update
from the Sled Den
March 12th

So the Sled Den group went for our last powder ride before the thaw…..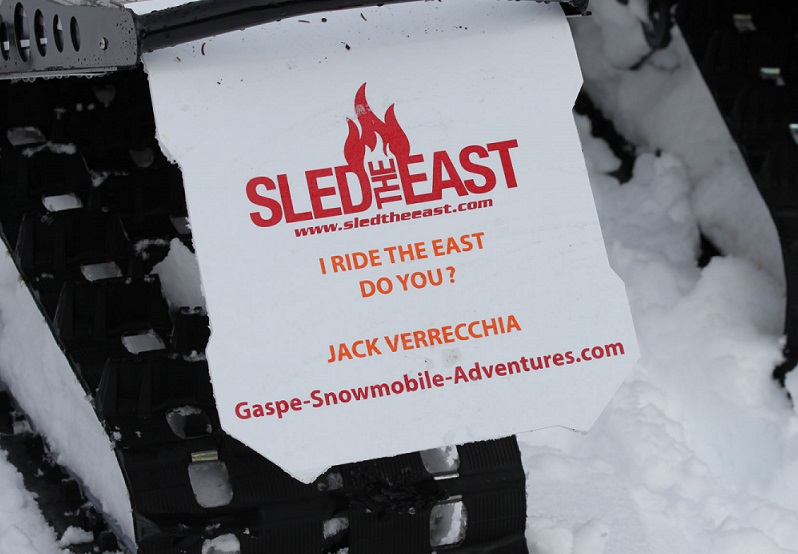 There was good snow in the morning but as the day went on we had to ride the wet, heavy snow. Gotta say though, it was still fun to cut tracks for the 7th day in a row!!!!
We did it…..we found untouched cuts……took a bit of work…….but....where there's a will, there's a way!
This pic with the 2 tracks is us going in for the first tracks this year….No one has been in this area yet this season……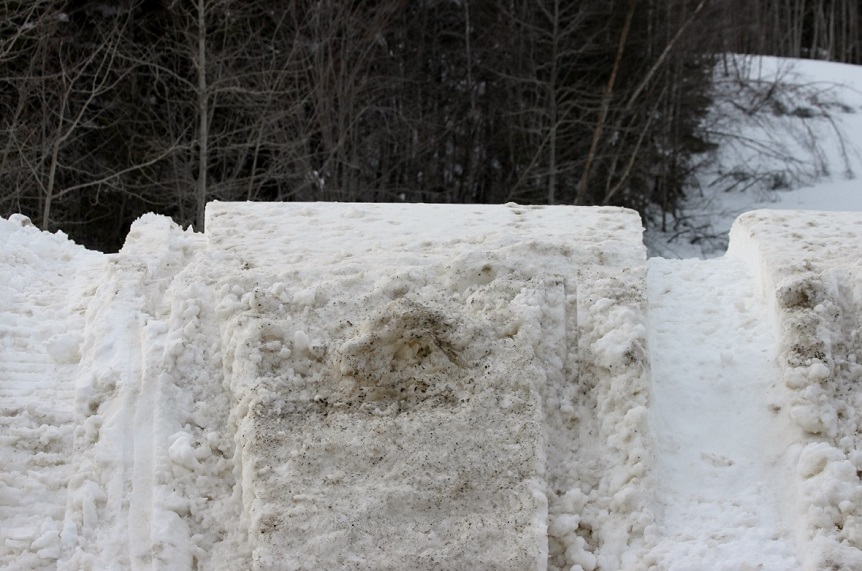 We had fun but now the snow has gone to spring conditions. Fun to go where you want but…really no challenge….Yep, you really have to work hard to get stuck now!!
(....and it used to be soooo easy!! lol....)

The trails are soft as well but I'm sure they will be fine with this rain. There is a good base on the Gaspésie trails.  We have been lucky with more snow in places we usually get less.
I hope we get more snow 'cause the snow now is going to go hard at the end of the week. The temps will drop fast.
Trails will be OK but any other kind of riding will need some snow to cool our tracks and sleds.
There's still lots more riding going on – as for the fresh powder, just depends how much.....and when……..last season we had fresh powder in April !!
It sure was fun riding in the blue bird…..and this rain is going to suck…I'll get back to you tomorrow with the conditions….
In the meantime…..some pics of our search ride for no tracked POW POW.....Jack
......a little lunchtime warmup......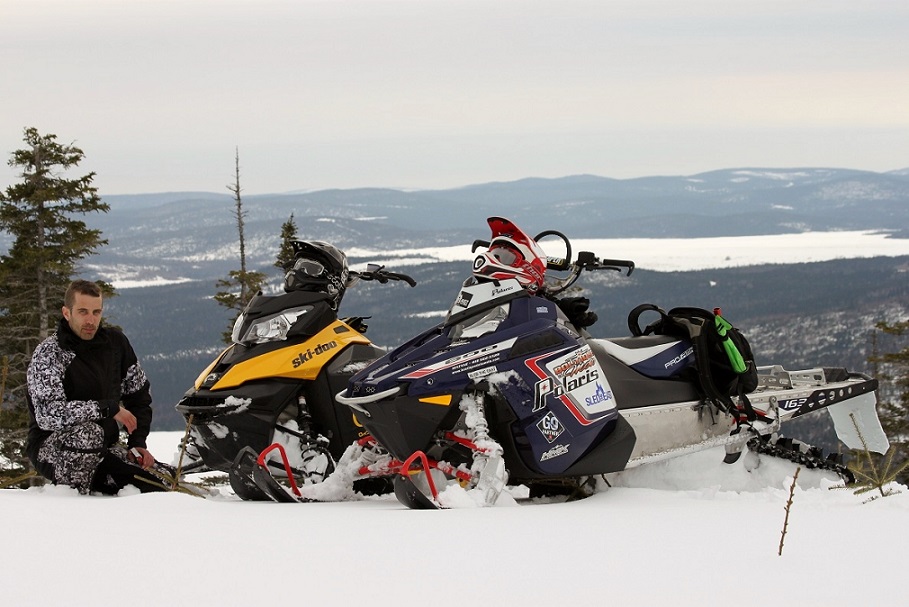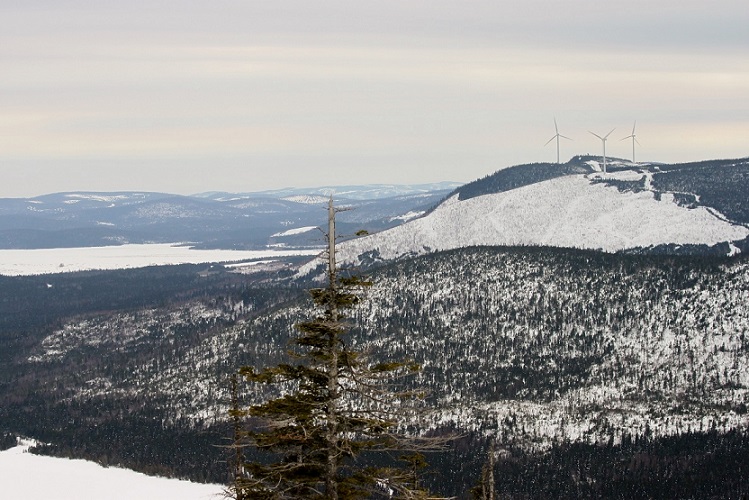 ....notice the turbines in the upper right.....the wind has its uses !.....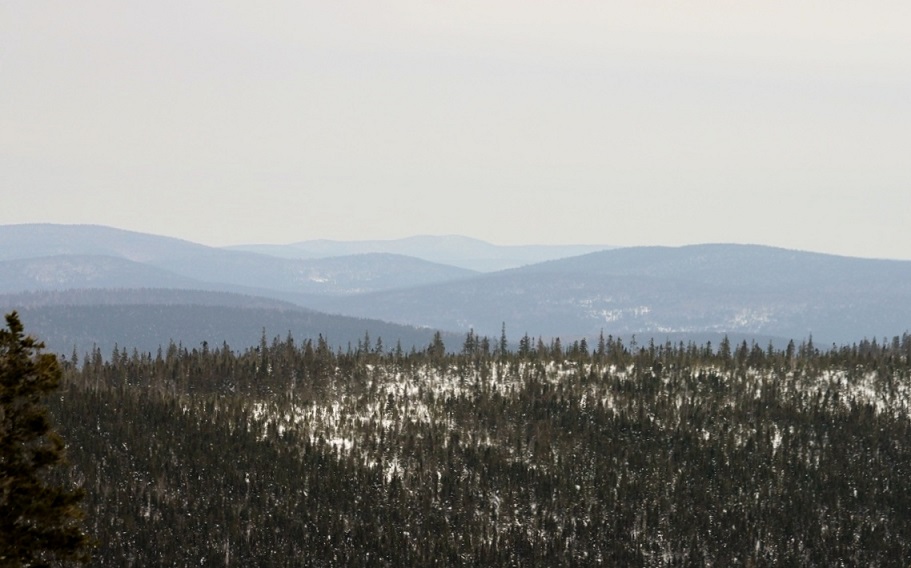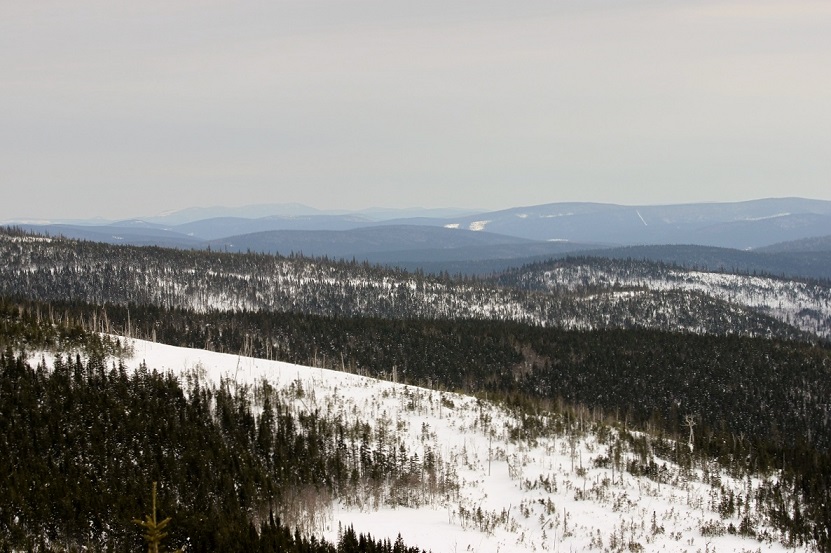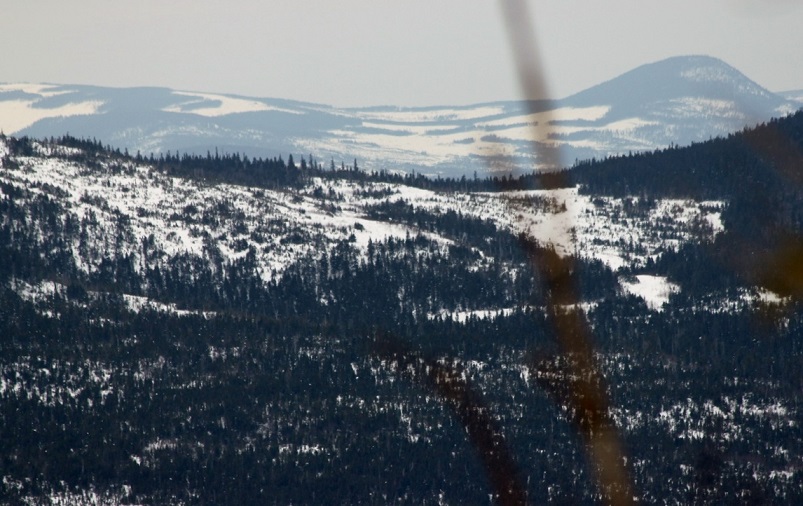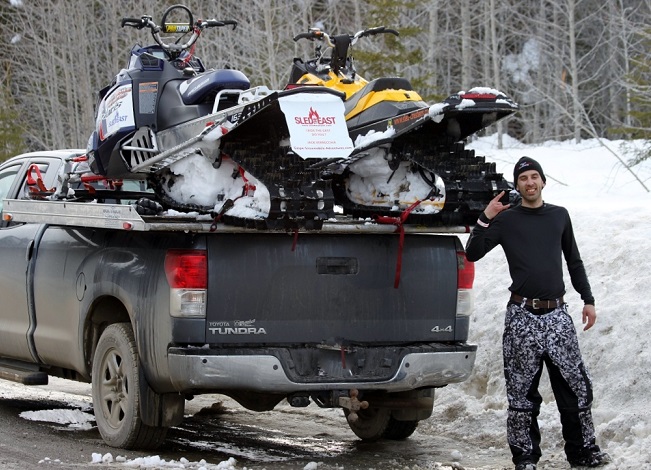 ........time to go home.........

Return from March 12th Update to Main Blog