Evening Update at the Sled Den
March 3rd

It was QUITE a sight to wake up at the Sled Den to another foot of snow on my sled!
We went out and by the time the sleds were loaded on the truck, it was raining. It rained all day in the Haute Gaspesie…..not very hard but now the snow is really heavy below 1000 feet. Above 2500 it's all snow only.
Anything in between got both snow and rain!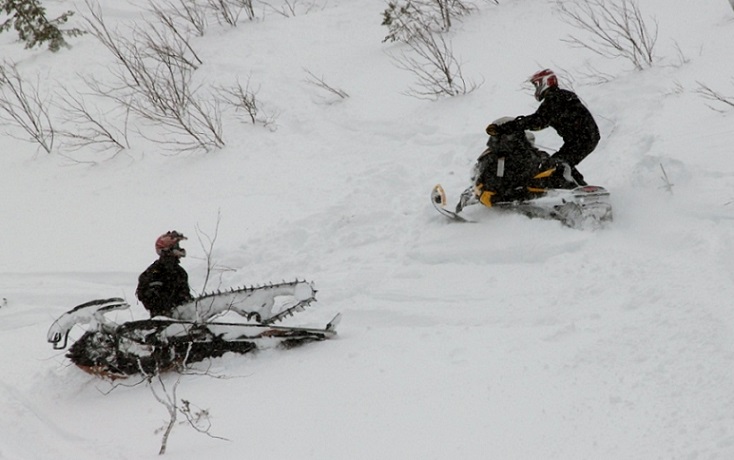 John's 137 Renegade - high marking Carl
We rode above 2500 ft and it was pow pow with heavy snow falling all day! When we left it was snowing but by the time we got back to the truck at 1800 feet, it was raining. The rain is still falling at 9 pm….It's just 2 degrees so it's for sure still snowing in the high mountains. But this will make the playground for pow pow shrink….So think we're going to see more people than usual in the same areas!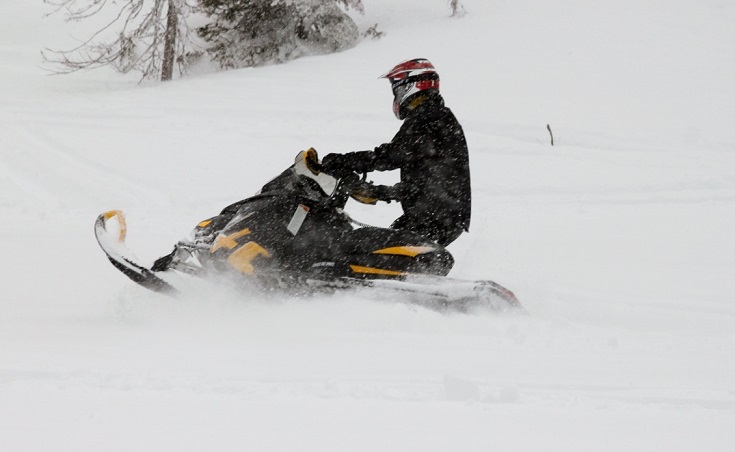 As for trails, they will be soft so the bumps will come out. There is tons of snow here so the rain shouldn't damage the trails.
I heard that the south got rain….so they probably also lost a lot of snow.
I hope the cold comes back soon. It has been warm the whole winter here. The snow will be wet for the next few days. No cold for 3 days - ugh! . This will set up the snow for everyone to be able to ride anywhere (although as I said above 2500 ft, it's snow only – no rain)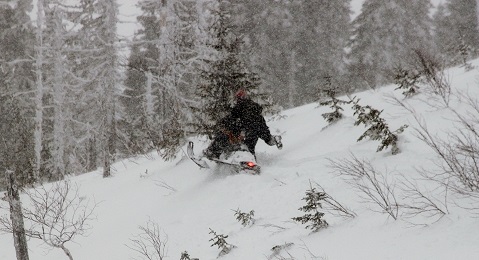 There are road crews cleaning the 2 avalanches that blocked the 132 near Mont Sainte Pierre. There have been quite a few on the side of the 132, but mostly snow slides.
We saw 2 pretty big ones in the backcountry. Good thing no one was around when they went off….I haven't seen many but it's not often you get 2+ feet and then rain….
We didn't have much wind with this storm, so the snow had a chance to build up on steep slopes. Usually the wind blows it away but not this time.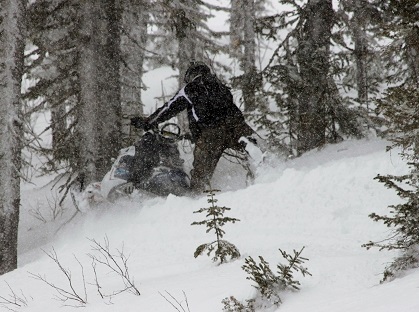 Be careful in the backcountry 'cause the Avalanche is extreme above the trees….and not much better below the tree line.  
                                                                                      Ride safe….. Jack
The pow pow is above 2500 so pick your spots…..
Return from March 3rd Evening Update to Main Blog