Quick Update at the Sled Den Gaspésie
- Jan 18, 2013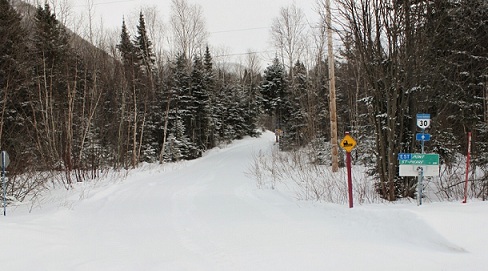 Well, here in the Haute Gaspésie, the Sled Den finally got some new snow – about  10 cms (4 inches or so)  from the snow squalls. The mountains have a little more….
The trails are like I always say….CARPETS….lol..
Gaspésie Route 5....just waiting...........

These are some pics from my ride today…..lol…..in my truck….'cause I have no one to ride sleds with for the rest of the week…. (Eva's comment: Good thing, otherwise he wouldn't get anything done!)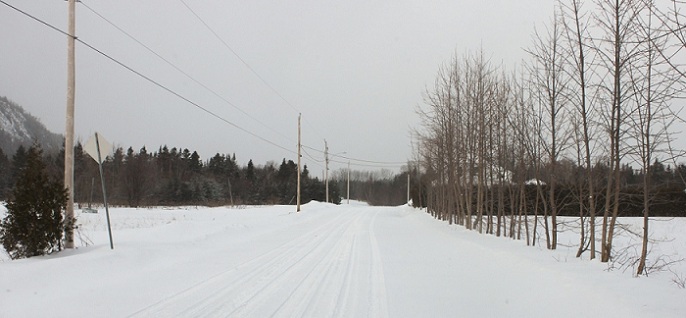 ........this is the trail ......for my truck......it's the road..... 'cause this is my ride today!

Just finishing up some stuff in the Sled Den that I have to do first :(

Expecting another 20 cms  (8 inches) on Sunday there will be well over a foot of powder in the mountains to play in next week!
Waiting for you riders …..Let's go sledding.....  :)

 Jack
Return from January 18, 2013 to main Blog