Saturday, Feb 9th update
at the Sled Den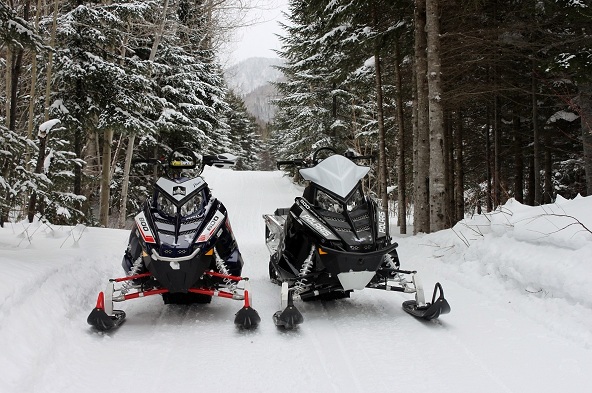 Saturday was another day of cutting tracks in the backcountry behind the Sled Den!  Whoohoo!!!
We rode 3 kms on carpet trails to get to 'a spot'.  Rode some logging roads with trees full of snow from the squalls the last few days. 
It was really quite beautiful !..... stopped a few times just to listen to the peace and quiet…..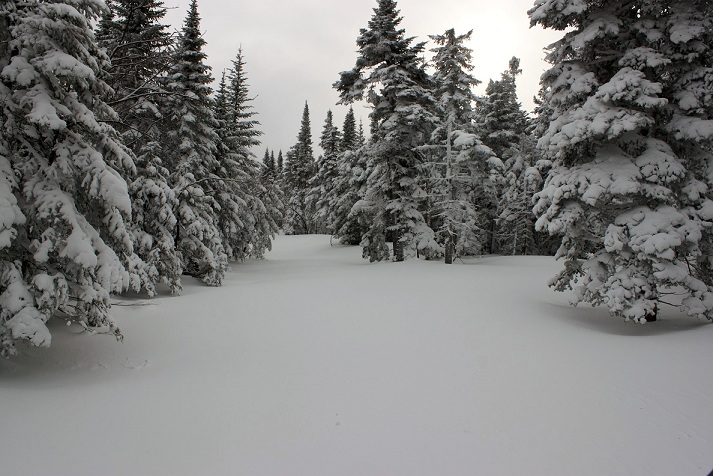 Then we sledded along some side roads on the mountains………..but as they were full of drifts and with the steep cliffs on the sides, this really was not the place for a newbie with a Pro RMK 163!!!
So we went to some atv trails where the cliffs were not as steep…..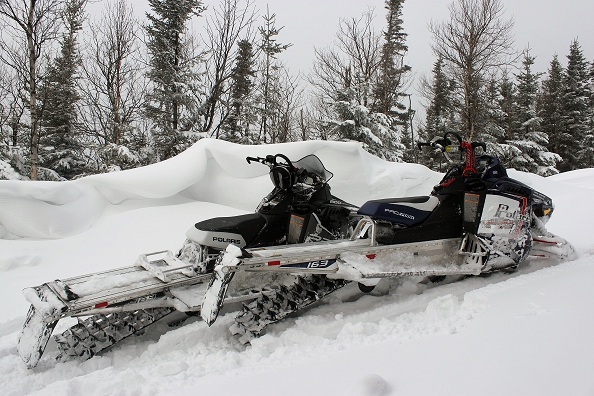 IT'S A GOOD THING WE DID BECAUSE HE MADE A ROOKIE MISTAKE!!!  He sat down….
good thing it was just a slip ......

Repeat after me:
NEVER SIT
WHEN CUTTING TRACKS
IN NEW SNOW
WHEN IT'S NOT FLAT !!!
I tell everyone the same thing:
We stand to control our sleds, not to look cool.
I do sit but only when it's flat and on a road trail or something like that - but offtrail...NEVER….I have the whole thing on a 2 minute video - view it below….conditions are really good for sledding except for the boys with attitude….still need more snow for that!      
                                                                  ….Jack
VIEW THE VIDEO - RMK ROOKIE MISTAKE IN THE CHIC CHOCS

Return from February 9th update to Main Blog