Update at the Sled Den -
Tuesday, Feb 5th

Whoohoo! The Sled Den Gaspesie area got 20-30 cm (8 – 12 inches)…….. along with lots of wind....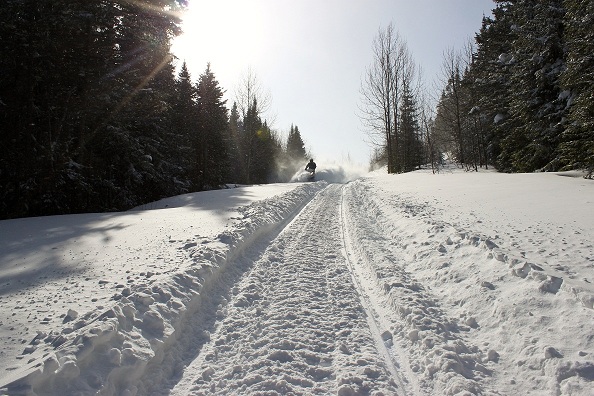 The trails were closed today 'cause of the snow drifts that were formed from the storm last night. It snowed a lot but the winds made lots of places icy.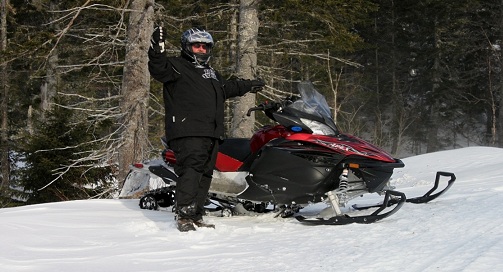 We rode the trail # 5 but it was not possible to keep going because we ran into an 8 foot drift…..would love to have not turned back but I was riding with a guest from Maine.
This was not on the menu….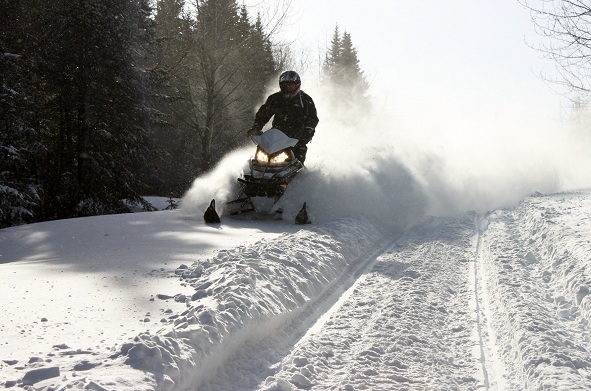 I make my own tracks..........

We turned around and rode the other way on trail 5 from the Sled Den….Guess what….lol…. We met the same fate the other way!
So we turned around again…..and got off the trail and road some logging roads….whoohoo!
….but although the snow was piled here and there...still, a pretty good time out…….
We do need another storm for those who want to ride the cuts. The cuts do have snow but it's in only certain areas 'cause of the wind. You can ride but….keep doing the snow dance!
The trails are icy but I think the grader will move the snow around and this should be ok…..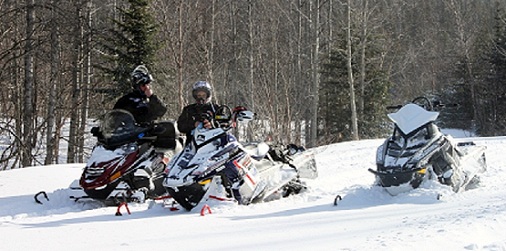 Time for a pause..........

I knew something was up while we having breakfast, …… we saw 8 sleds drive down Route 132 …...Yep, on the road.!!
Still, like I said it was a pretty good ride if you know where to go………
                                                                                      Jack




Gaspésie Snow Squall.......

......which way do I go............?

Return from Feb 5th update to Main Blog