Late Night Update at the
Sled Den
Feb 21
st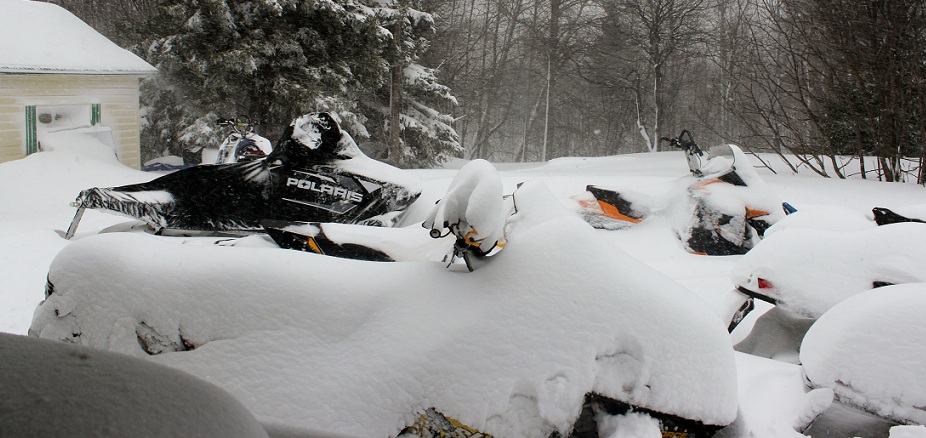 After cleaning off the sleds from the overnight Gaspésie storm, we headed up to bust open trail #5 on the way up to Mont St Pierre.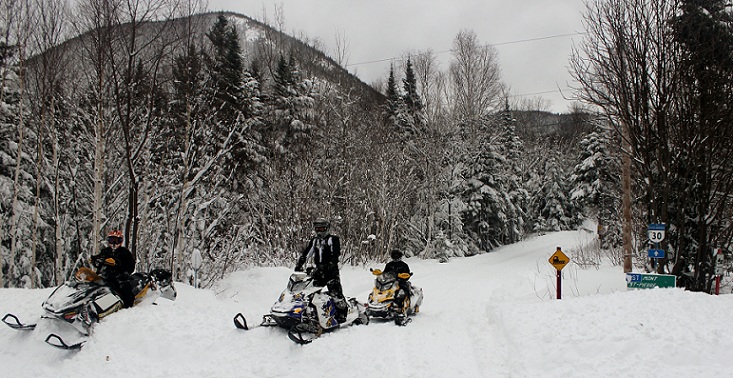 Opening up Quebec Trail # 5 for you........

We decided to hit some cuts – didn't take us long to figure out that no one had been on these cuts this year. Why? We were riding in 4 feet of powder!
The powder is just stupid deep!

After spending 6 hours in the cuts, we turned back for a late hot lunch.
We also happened to pass the groomer who had just started to groom because the storm was over….in the valley!
Another beautiful powder trail......

….but before we got home, one of the sleds ate a belt from riding in the deep powder snow.
Too much pow pow.........broken belt.....

After lunch, we went to the Hydro wires to burn off the last 3 hours of the day!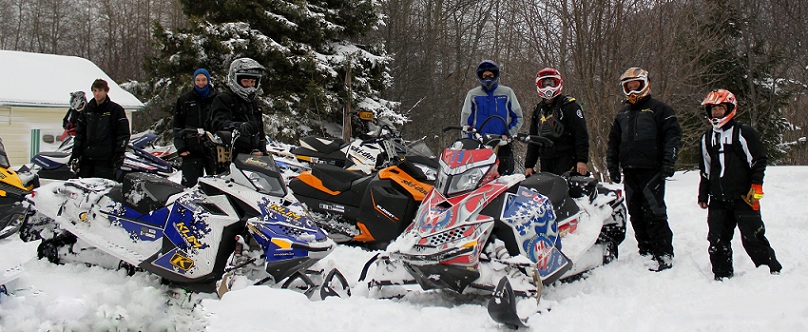 Time to head out after lunch......to the Hydro wires we go.....

Needless to say, the storm hadn't finished in the mountains and as we drove to the Hydro wires, we decided to hit the cuts there too!!
One thing is for sure that all mountains sleds like to do is………dig trenches!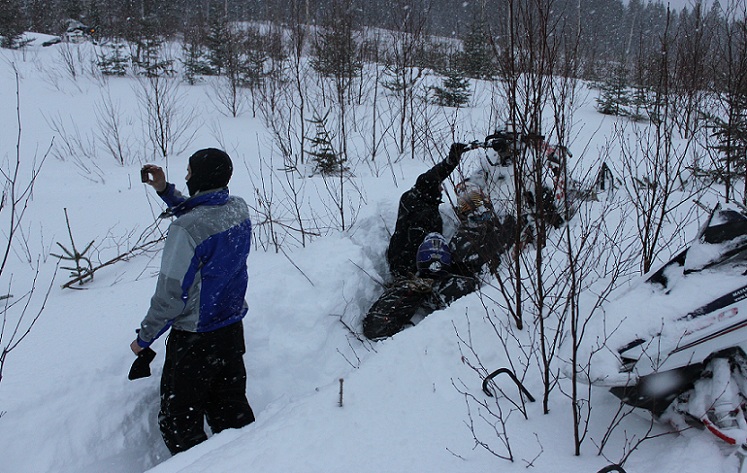 Trenched, in the center of the picture, but can you find the other trenched sled?
(it's at the top left corner!)

All and all it was a great day, many 'stucks', many laughs and memories – just another epic day in the pow pow at the Sled Den……..
Return from late Feb 21st update to Main Blog