Update Feb 20th,
in between storms
at the Sled Den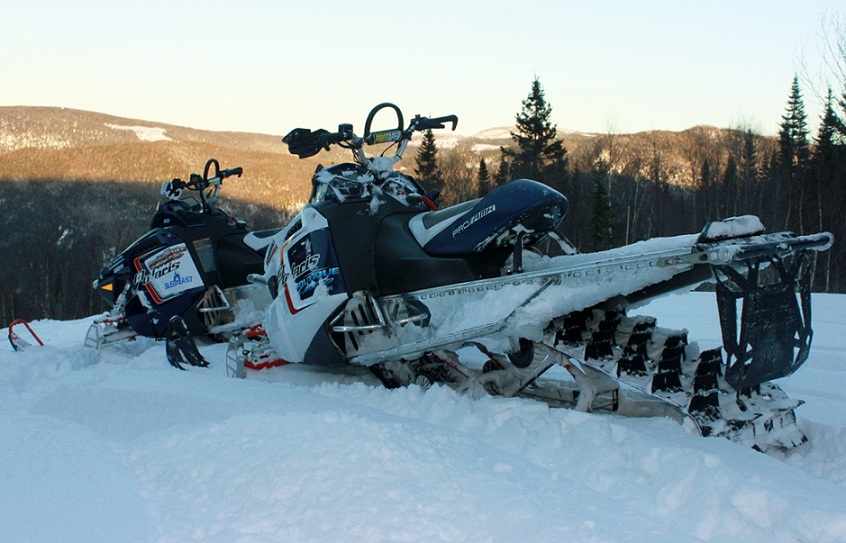 Gaspésie end of day with Polaris.........

At the Sled Den, was able to get out a couple of times today – but snowing too hard to take pics.
North Shore Gaspesie Trails were groomed but it looks like ATV's were driving on them…..there are so many ruts - on all the trails I crossed.

The groomer passed but because the temperature was so close to 0 C & above today, the snow never had time to set up….You can ride the trails but sorry to say, I'd rate them 1 out of 10.
Once again in this 30 – 40 cms plus that we are now getting – they are calling for 100 kms wind in the mountains.
This will make drifts again on the trails and close them once more. If you want to ride trails in this Gaspesie area, I would suggest to come on the weekend – Friday at the earliest!!
In the meantime, here are some pics from our ride yesterday in the pow pow.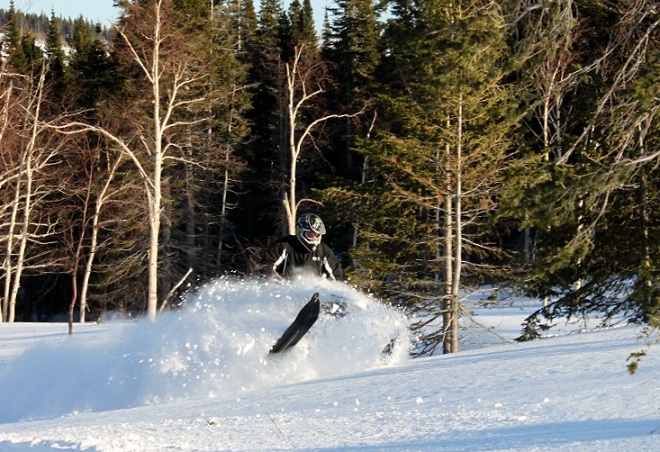 Ryan doing his thing it the powder........

........and Jack doing his........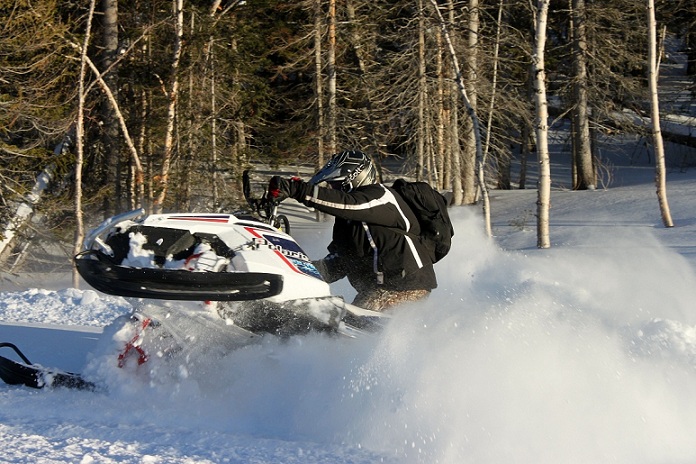 Ryan .........Polaris power under control........

.....but.....all it takes is a slight miscalculation.........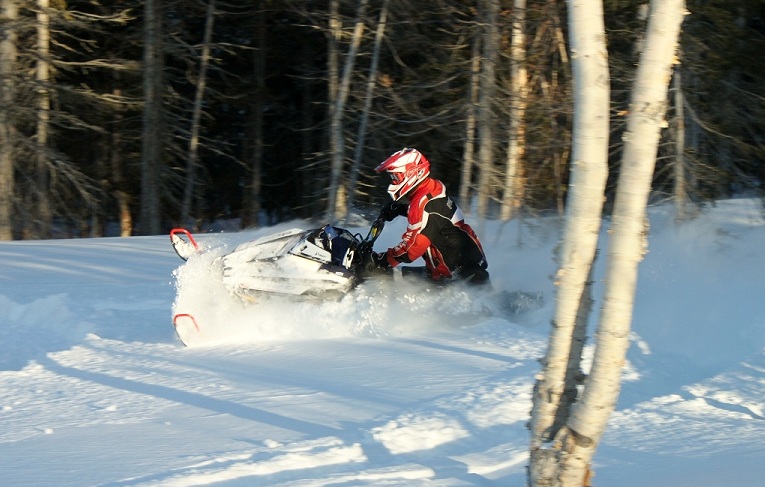 .......and in the powder once again!!

Return from Feb 20 update to Main Blog