Sled Den Storm Update
Feb 18, 2013

Whoo hoo hoo!!!! Gaspesie is getting pounded!! Sled Den surrounded by snow, powder and more snow and more powder!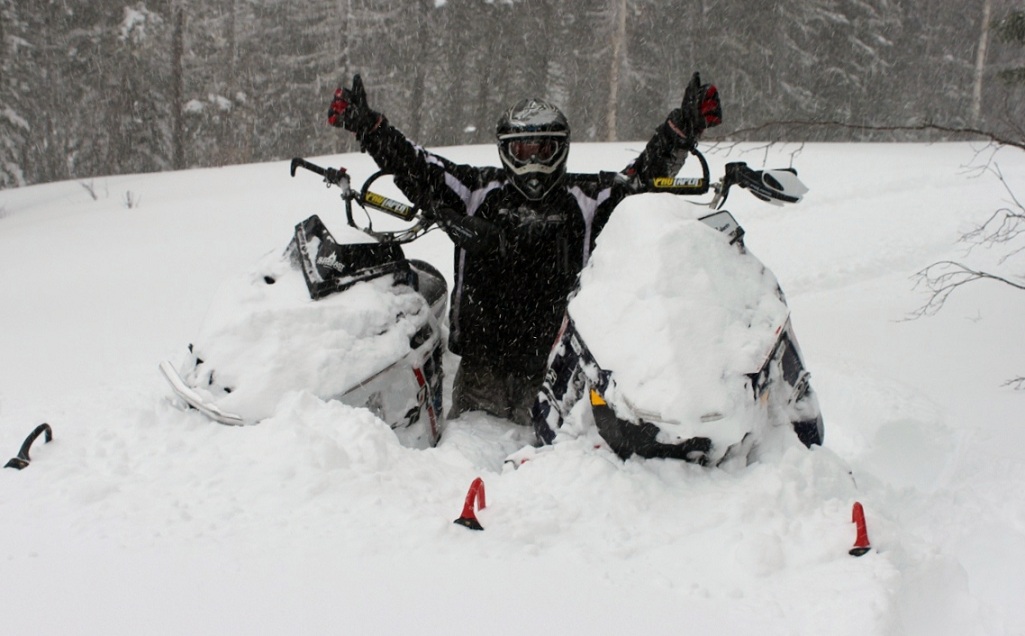 Up to my WHAT.....???

Went out this morning to check the snow depth – had to turn around because still couldn't see at 1400 ft anymore………just snowing too hard…….might be able to get a ride in this afternoon, depends on the wind & snow….
As far as the trails are concerned, from what we saw, believe they will definitely be closed today. So please check & recheck the (FCMQ) site for conditions  – if possible call anyone local to ask………
Logging road....... this morning......

More later this afternoon…Jack
Return from Feb 18 update to Main Blog