Sled Den Update
April 23rd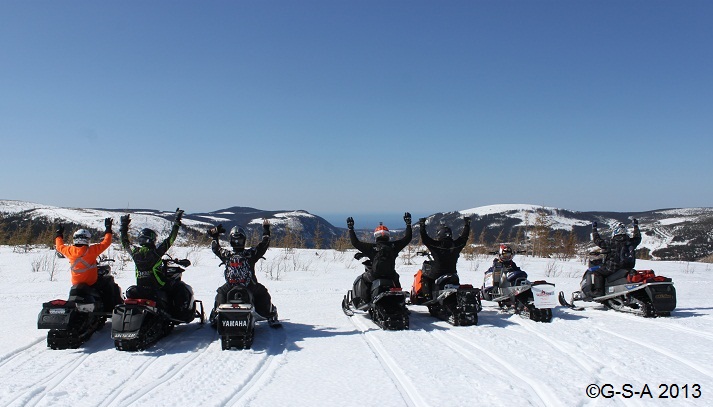 Today's Sled Den day started at 10:30 am.
We started late 'cause the temps went below 0 C.The snow was 2 inches of soft corn on a 2 foot plus base at 1400 ft where we started out. We rode up to 2500 and the snow was still kind of hard. There was like only an inch of soft snow so we decided to ride in the wide open spots in the sun.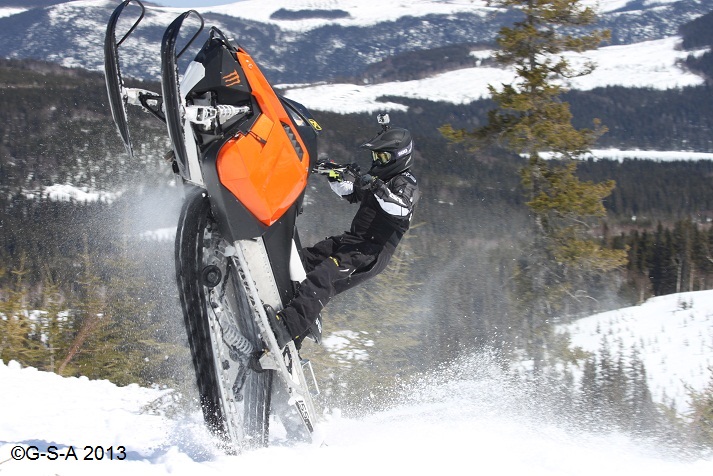 Rode for 3 hours then stopped for lunch after which the snow started to get really soft in the sun. So, we decided to ride the trees. Well, as soon as we rode out of the sun, it was pretty much still rock.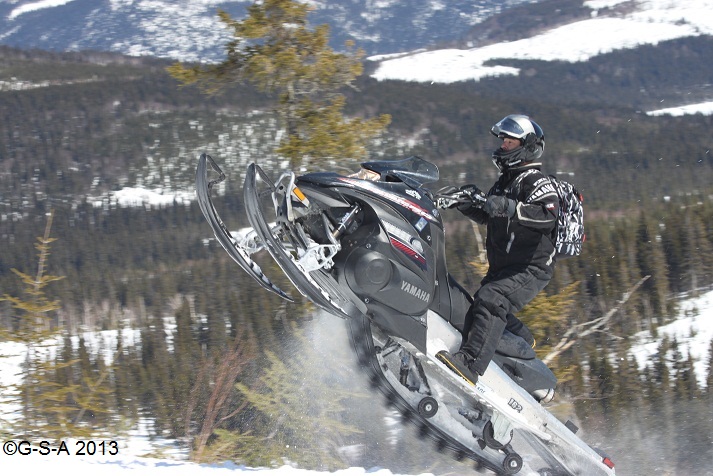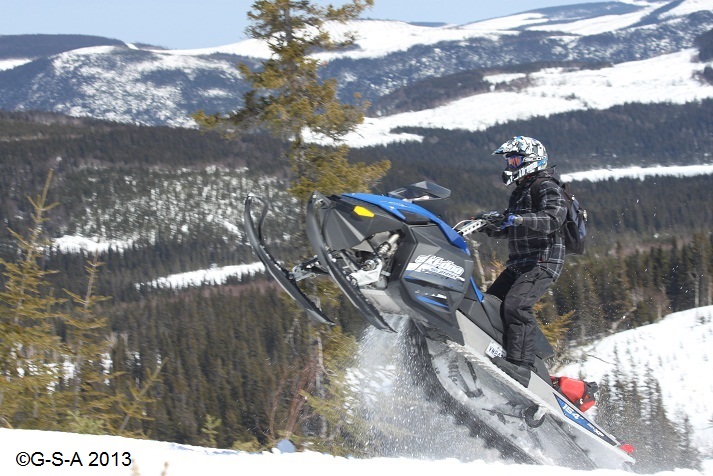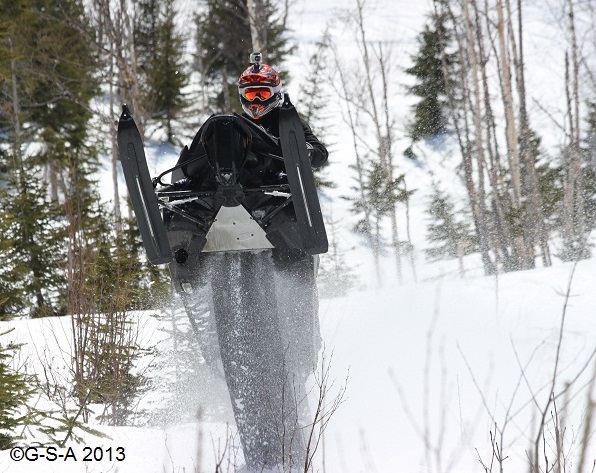 Enough to make me wonder why I went up the hill first.....lol....My track didn't get much in the way of any traction. We ended up riding on the sunny side of the mountains. If the sun was on it all day, it was good. Otherwise, it went from soft corn to some corn and then just cement.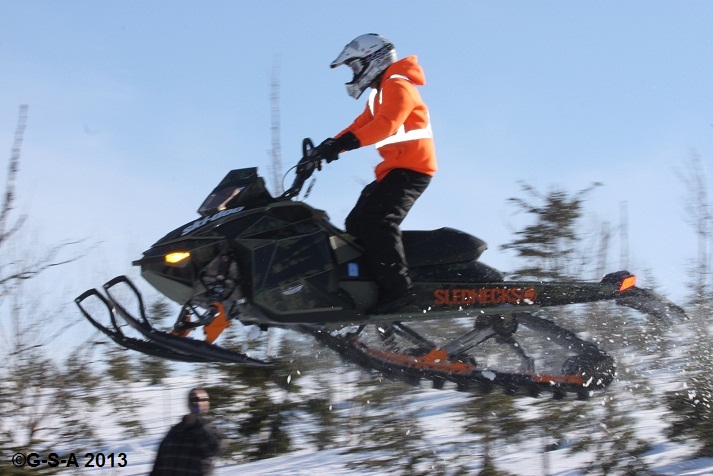 Yep, even scratchers sucked….
Took my avy pole out to show my local friends the depth of the snow….lol….They all said under 5 feet...I laughed and said if it's under 7 feet, I will pay for the gas in the sleds….LOL….HAH…..It was 7'-10"….lol...
They lost the bet but were happy to figure on riding for at least another 3 weeks!!
Still tons of snow and next week looks like we should stay above 0 during the day…
Yep, that's right...lol...we haven't had a week where it was over  0 C during the day above 2500 ft  ….Not over yet!!!…
Even the streams up above 2000' are barely flowing now…They did with the wet snow and warm temps for 3 days, but it's slowed right down again….. Jack
As usual, more pics on the Gallery Page

RETURN FROM APRIL 23rd UPDATE TO MAIN BLOG