SATURDAY, APRIL 2Oth
SLED DEN UPDATE

Went for a little ride today…….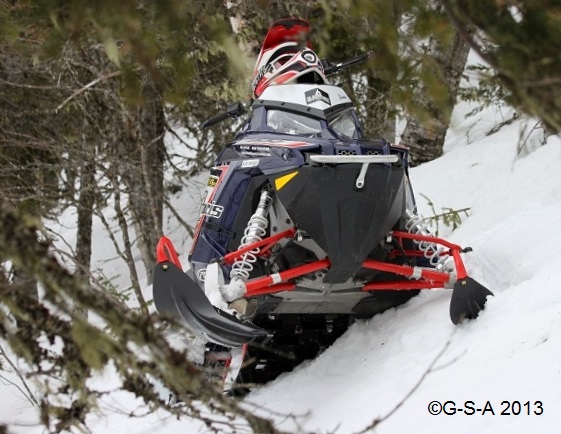 The sun was trying to come out when I left…..but when I got up into the mountains, as usual, it wasn't the same as at the Sled Den.
The clouds were in and there were snow squalls wandering around the area I was in….which happened to be AREA X….! No real amount fell but none the less, at least it wasn't rain……
......according to my avy pole, depth is 6 ft 10 inches....this is 50 yards from trees where my buddy stepped off his sled...... ....and didn't hit bottom....!!

Looks like the snow went down a foot. This was just the pow that was on top. The snow at the top of the peaks (3400 ft) was developing a crust when I left around 4 pm…..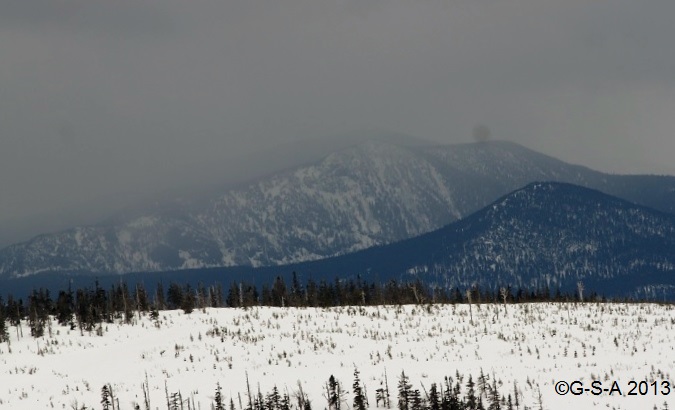 The weather temp is going to be below freezing for the next 2 days. Then it looks like it's going to be + 2 C to + 4 C during the day and then below 0 C at night….This will just make it last that much longer!!!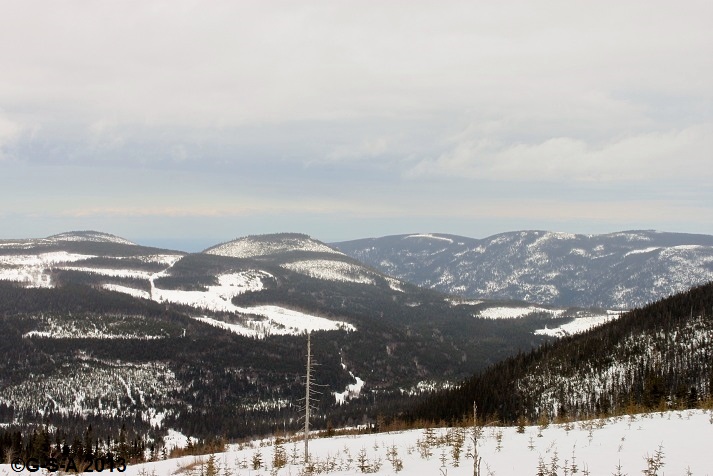 As I said, the snow went down, it didn't melt. I still see the tracks in the snow from when I was there 3 days ago.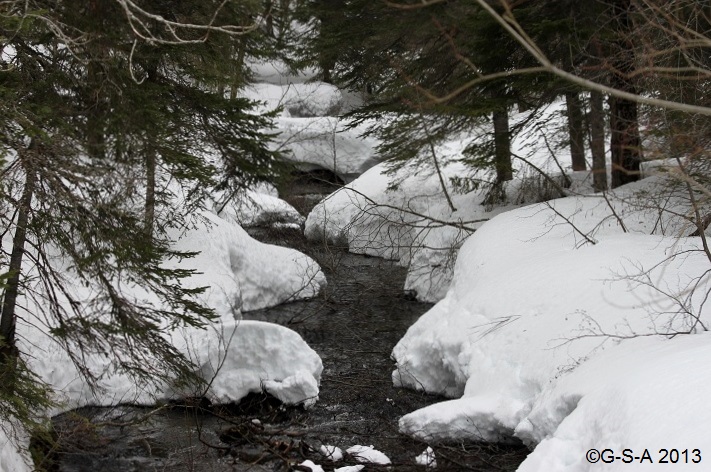 The streams are flowing but not much. As you descend, the flow gets stronger – but as I've been saying, it's spring in the valleys. The snow will be gone in 2 weeks at the Sled Den. Then we can enjoy a fire at night and maybe a few beers after the day's ride!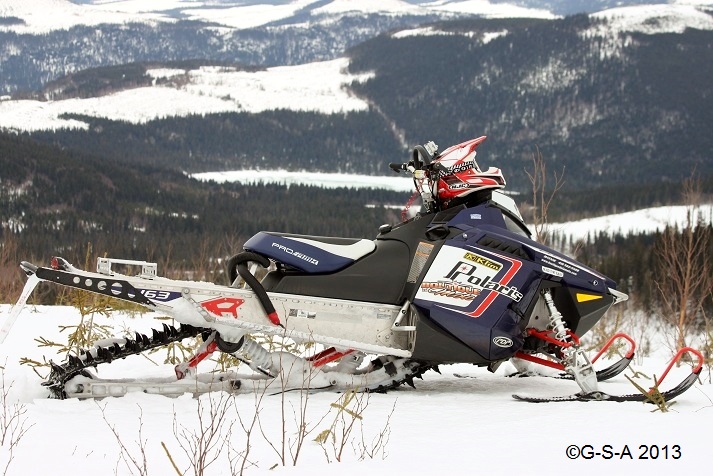 Here's a few of my sled...lol...wish I had a remote control sled...lol..You can see the snow squalls and a variety of views the weather produced for me…. I must be getting 'old'…...I see beauty in the mountains…...lol….not just LINES….lol…. But today, Mother Nature created some beautiful scenery for me to enjoy....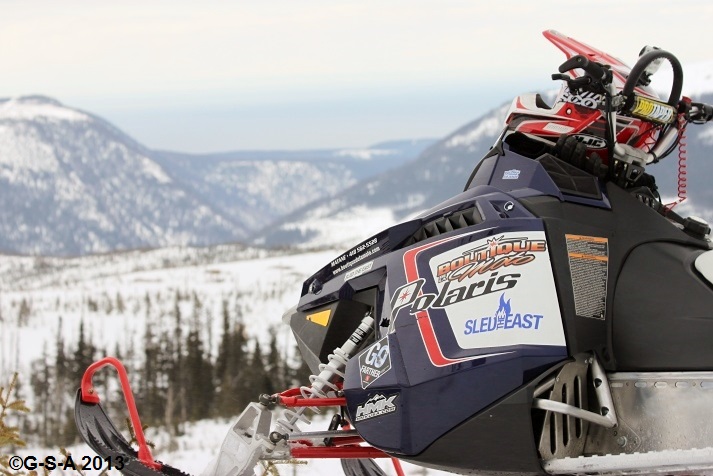 We are riding!!!!!        
                                                                    ........ Jack
.......more pics on Gallery Page.......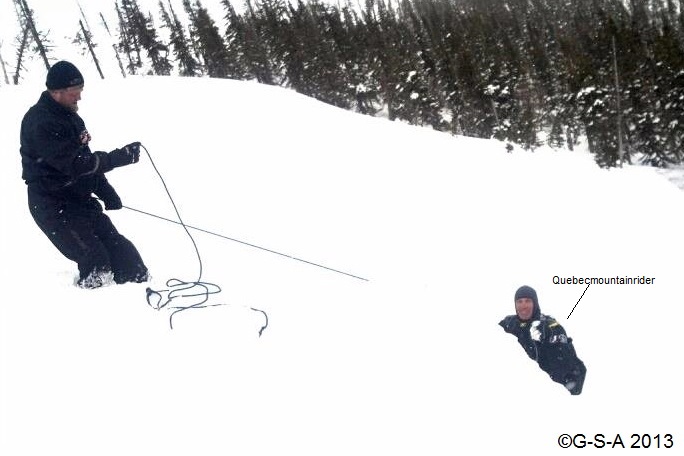 .......he'll go to almost any lengths for a pic......

RETURN FROM APRIL 20th UPDATE TO MAIN BLOG