Sled Den Update
April 18th

The Sled Den had a slow start today…...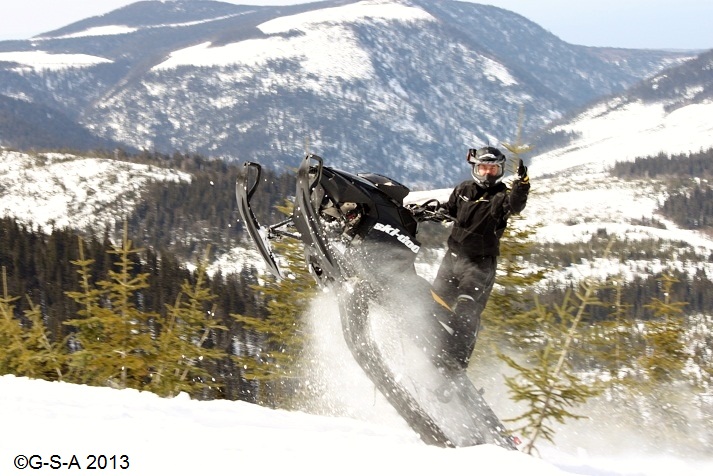 The snow froze so we had to wait 'till 11 am 'till the snow got soft from the sun. We launched at 1400' and rode up to 2500'.
The snow was a little harder at 2500', so we went to the cuts that had been in the sun all day. This was a good move and we also found some good snow in the trees.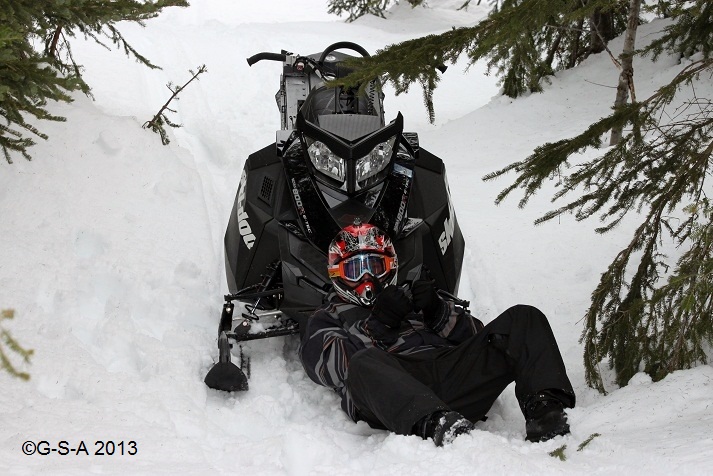 The Mountainforecast is calling for 10 cms and then rain, so I guess it equals out.
Rode with some friends who have stayed at the Sled Den 3 times this season…. and they're coming back another time for our 'Near End of Season Crab Fest'.... Yes, friends,  'cause after spending that much time at the Sled Den and riding together….you become friends. This is what makes the Sled Den so special. I even use all the pics of our guests on the site. This way we are all a part of it. Just to let you know, they only have a 6 hour drive!!!

We are riding tomorrow, but don't really know what we're going to get….. should be an interesting day..lol..
This picture of my sled is at 1400 ft on the logging road we drive in on. Notice the 4 - 5 feet between my sled and the base....It's snow….lol….The stream along the road is flowing now.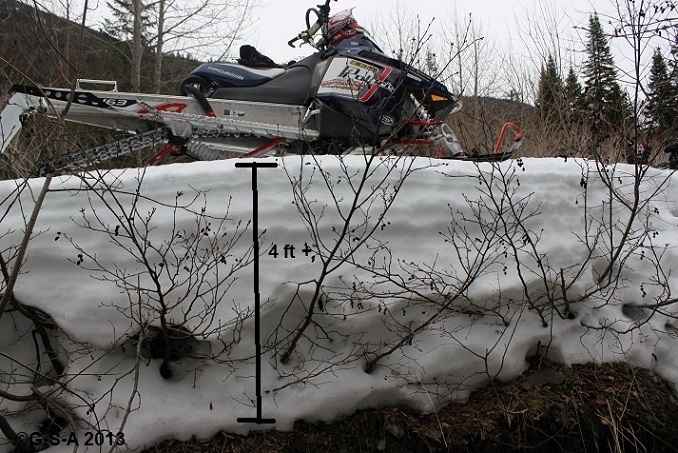 ....Only 4 ft ? Towards the end of the season, it's understandable after hundreds of passing sleds have packed down this road at 1400 ft.....
....just one of the logging roads we use to get to the 10 ft still further up in the mountains....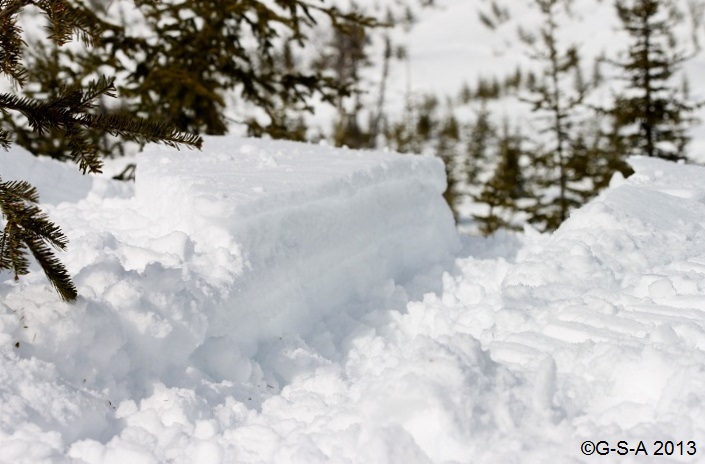 If this pic looks like a trench….that's cause it is..lol...

Yahoo!!! Mountainforecast is calling for 6 - 8 inches - should be a great day tomorrow with new snow!!!

RETURN FROM APRIL 18th UPDATE TO MAIN BLOG