Sled Den Update
April 16th

Sled Den weather was good today but by 3 it started to rain. It was more like ice pellets but it will be rain tonight.
Seems we're going to get some rain and then a little cold. Who knows, it might snow more than they say….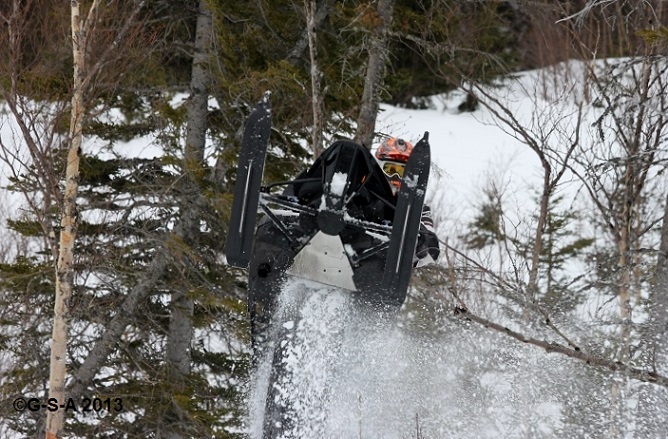 The snow today was soft and was taking on more a spring feeling...It was still mashed potatoes but you can see the difference since the weekend.
Rode the trees and had fun with a boosted Nytro and Cat. They were both running close to 300 hps…
It was fun to see them wheelie all over the place….
Kinda miss that……but then I went into the trees and did some sidehilling and when I saw them try, I remembered ….why I ride and RMK…..lol….
The snow is going to be good for another 2 weeks minimum in the cuts and maybe 3 and most likely 3 - 4 weeks for the backcountry in general…..it all depends how cold it stays after the rain….                                                             

Gallery Page now updated with more pics!  
                                                        ..........Jack
RETURN FROM APRIL 16TH UPDATE TO MAIN BLOG
RETURN FROM APRIL 16TH UPDATE TO HOME PAGE