Sled Den Update
April 14th

Calendar:  Spring
Sled Den:  hmmm….maybe not so much....
It was another 2 C + day up in the mountains. The temp was warm but it still snowed for most of the morning. There was no real accumulation. Maybe an inch or two….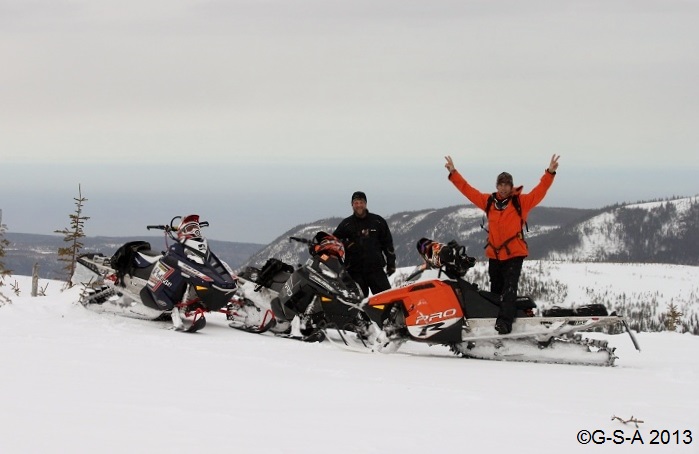 I've been saying it…..we are now going into spring. The weather says a little rain this week….Who knows?  Still could snow! 
It's right at the freezing point now. The snow is still like mashed potatoes. I think by the weekend it'll be more like sugar. Then, of course, it will go to corn. It still actually has not started to really melt. At 2 C + and then below 0 at night the snow won't be gone very soon.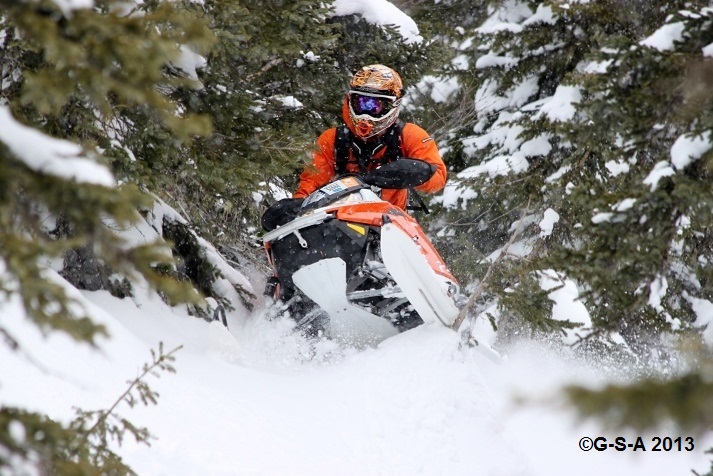 I repeat, we will have riding in the cuts for at least 2 weeks minimum. I think it will go more like 3 or 4…..But I don't want to look stupid!  So for now I will guarantee good riding in the cuts till May 1st ....
The trails look good and are 100% in corn spring snow. Up higher they are soft too....
Come on down and ride the cuts and trees....
There is still loads of time for riding on the roads in the backcountry. Those will last into mid-May….Shall keep you posted on that...

These are some more shots of Pete and Adam….The boys from N.H.....Tearin' up the trees and CRAZY (MALADE ) side hillling..
More pics on the Gallery Page..........Jack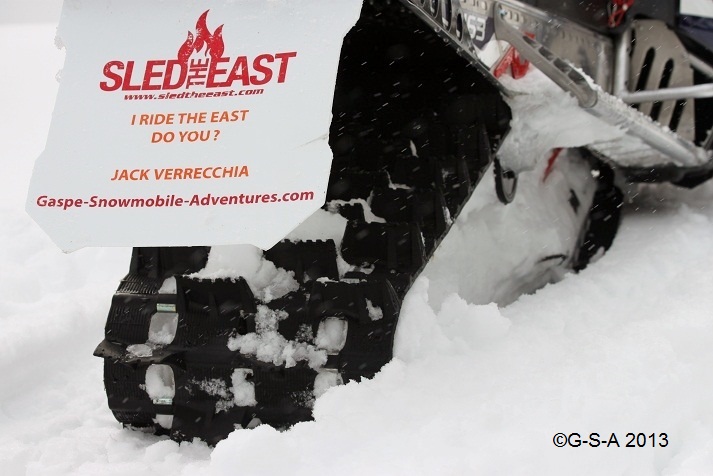 RETURN FROM APRIL 14th UPDATE TO MAIN BLOG
RETURN FROM APRIL 14th UPDATE TO HOME PAGE