Spring 2013 Sled Den Update
April 13th

 First 2013 Spring Ride at the Sled Den….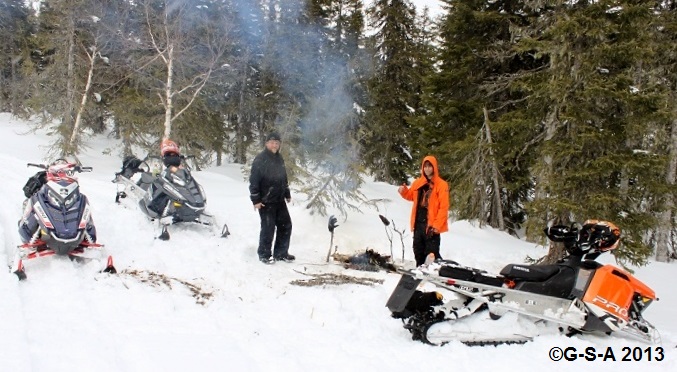 Today, the snow was mashed potatoes…
There was a foot of wet pow….This was much deeper in the woods…..
So, we did a lot of side hilling today….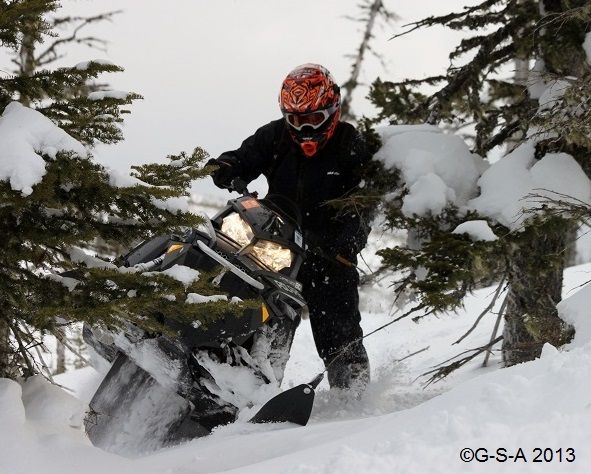 The snow is now soft. I dont think it will turn to cement anymore….Too much heat in the snow pack now….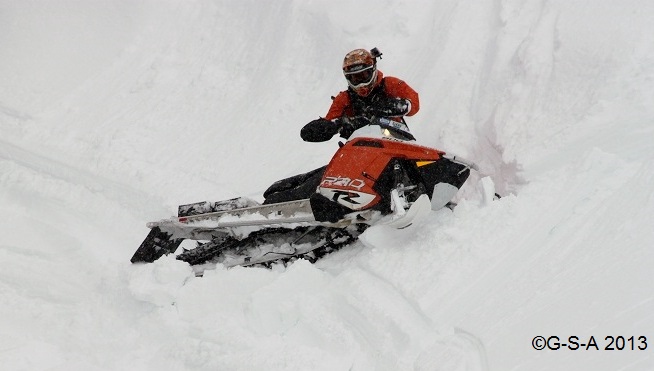 Really, there is a ton of snow!.….The guys were surprised at how much there is. When you are up to your shoulders and you're still not touching bottom…..that's deep!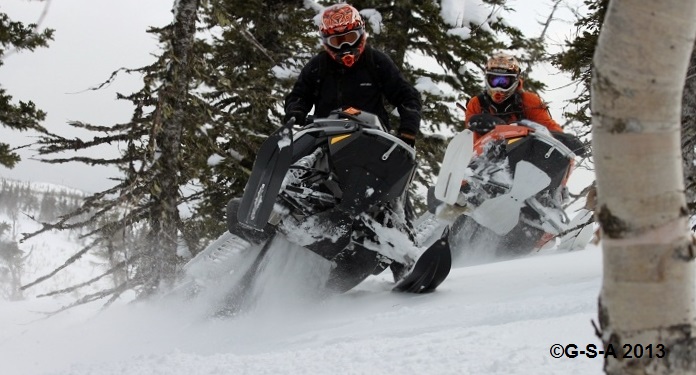 The forecast is for around 0C this week. I really do hope we get snow instead of the little bit of rain they are calling for.
We will be riding in cuts for a time still, 10 - 12 feet just doesn't disappear.
It all depends on the weather. But for sure we can ride all over for at least 3 more weeks….Then we will still be able to ride…. but will have to be more careful in the cuts.
The logging roads will be fine….
I will continue to put up pics so you can see for yourself….
People are booking fast for the last month of riding.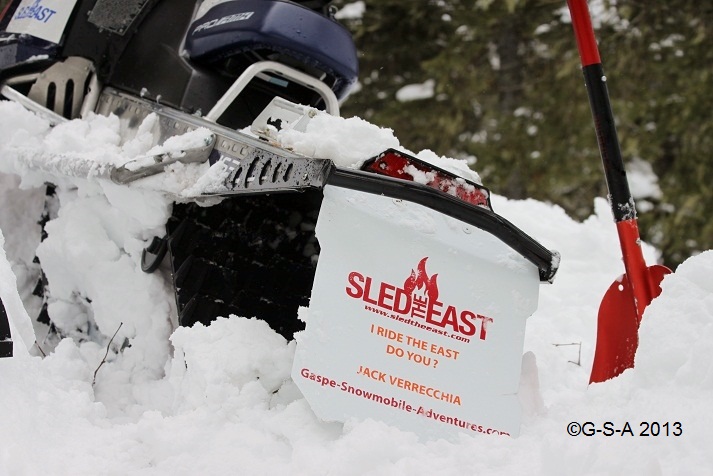 So pick your days soon…..Jack
RETURN FROM APRIL 13th UPDATE TO MAIN BLOG
RETURN FROM APRIL 13th UPDATE TO HOME PAGE