Update from The Sled Den
Thursday, Nov 28, 2013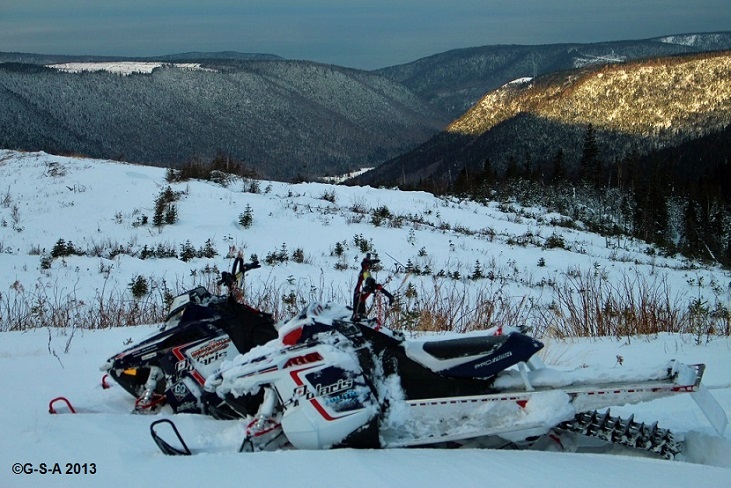 It was another great day here at The Sled Den in the Chic Chocs!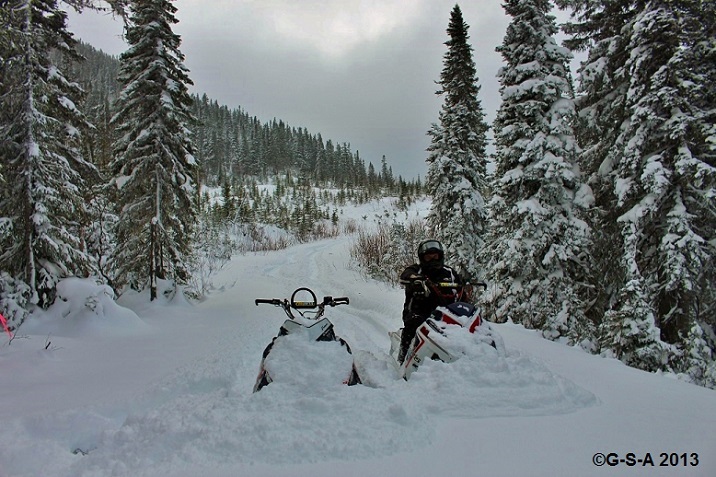 We rode a different area than the other day…..as usual had to look for snow in this area.  The wind is sometimes insane here in the Gaspésie. Makes it hard to understand how snow can pile up in areas and tough to find snow to ride without a guide.....
Rode into the backcountry in a foot & a half of snow…..when we got to the back, we realized just how hard the wind had hit this area.  Rode mostly in 2 – 3 feet, not stupid deep like the day before! Just depends on where you ride sometimes as to how much snow you find!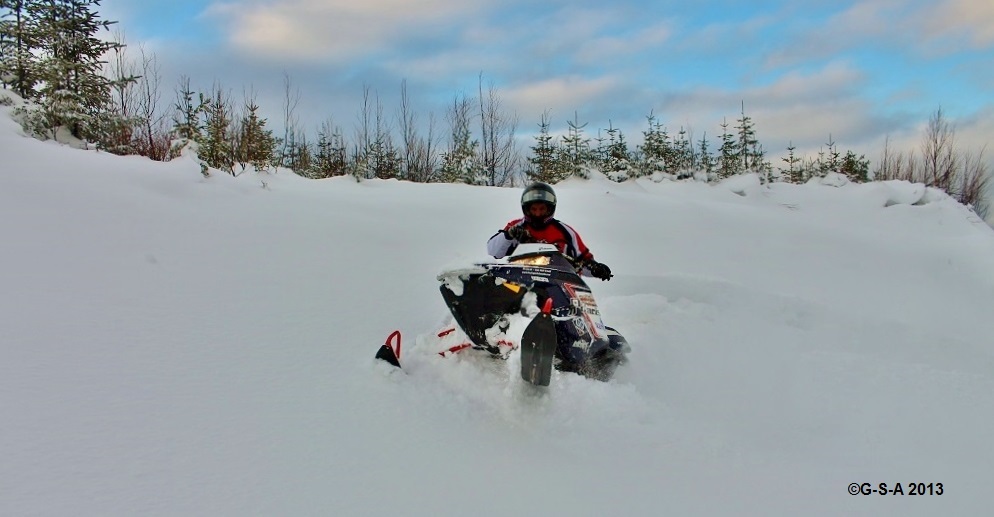 ......love the RMK, hate the helmet......

I check the weather & mountain forecasts and look for where the most snow fell – then we trailer to a nearby area & ride the deep snow there. Sometimes it's not the steepest but that day it's the DEEPEST! ……which most people want anyhow!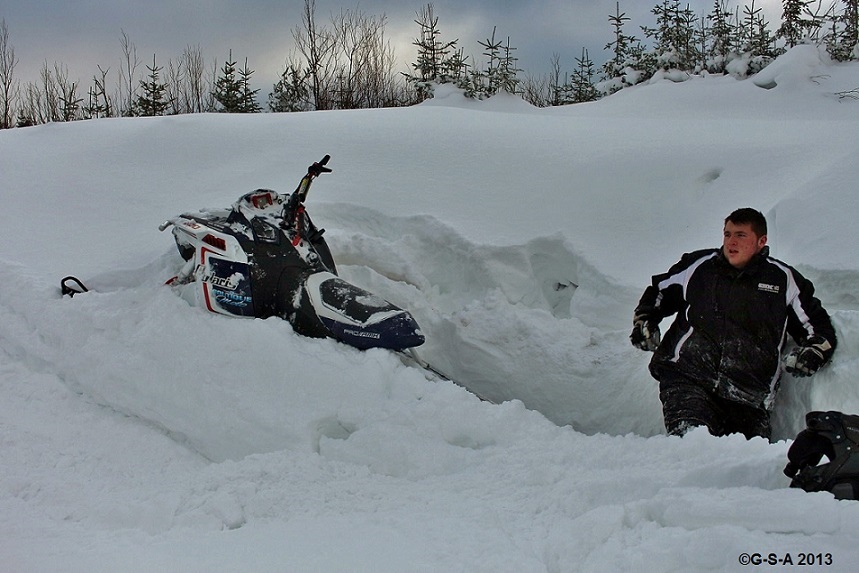 ......can't wait 'till the new 509 helmets get here......

We got a chance to sidehill where the snow had blown into a valley. Pretty cool to sidehill in NOVEMBER!! WHOOHOO!! My son also did a bunch of wheelies….lol… I only got one in a photo but for sure he did a whole bunch…..when you're riding and you hear BRRAAPP BRRAAPP behind you, you know someone's doing wheelies!!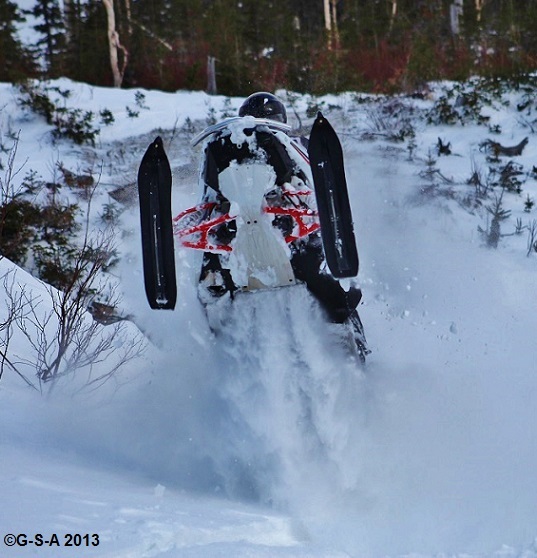 As usual,  plenty of amazing views as we drove around….sure is nice to ride before the cuts are read….it's easy and you take in more of the surroundings!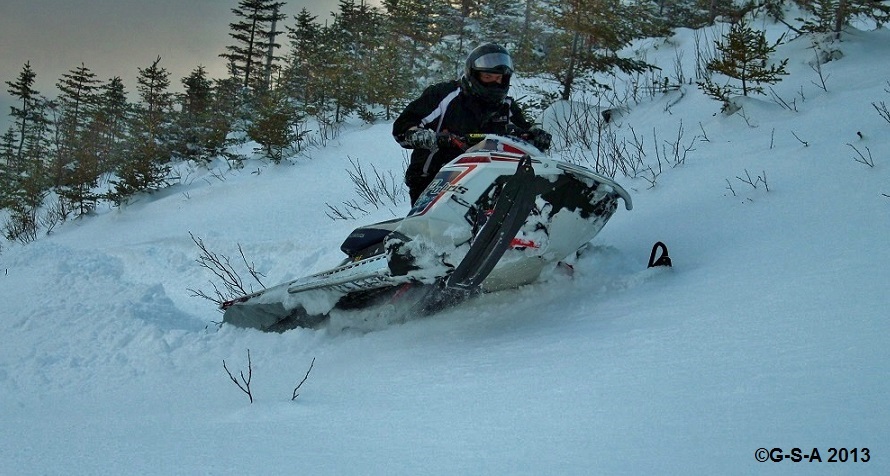 .....did I mention the junky helmet?......

The storm that went through gave us snow and rain in the mountains….It's 2 feet of CEMENT now.
They're calling for a foot next Tuesday…….hmmmm….last week they said that and I saw FOUR FEET!!!                       .......... Jack