Update from The Sled Den
Monday, Nov 25, 2013

WHOOHOO!!! ..............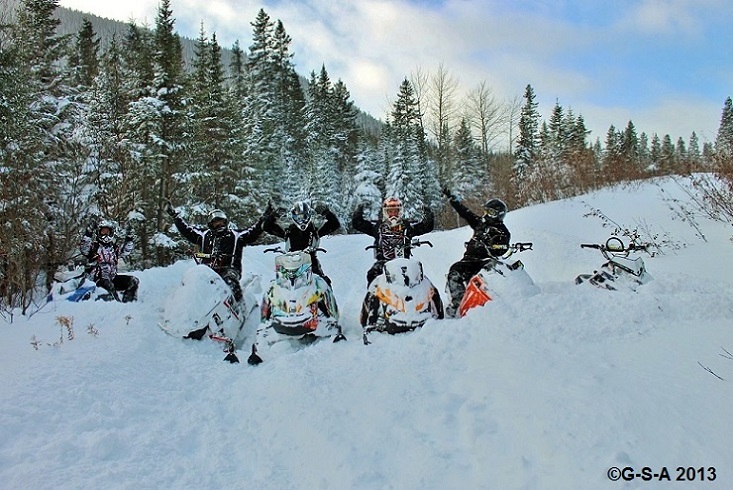 .......this was the end of day......check out the sleds at the far right & far left......
..................what a powder day................

Left The Sled Den and began our drive into the backcountry!
The road was ploughed for about 2 kms.
Then it was 2 FEET OF 4 X 4 POW POW in the trucks!! 
Drove about 6 kms and the truck just didn't want to continue to where we usually launch!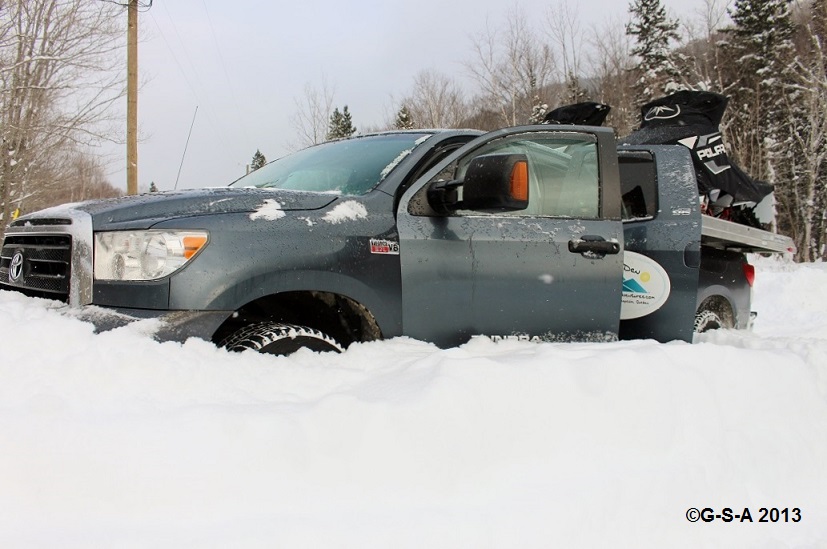 Tried to get out of the truck and realized the snow was blocking the doors……now I know why the truck stopped! After some efforts, we got out into the snow up our crotches! What a time putting on boots – unloaded the sleds and we were off….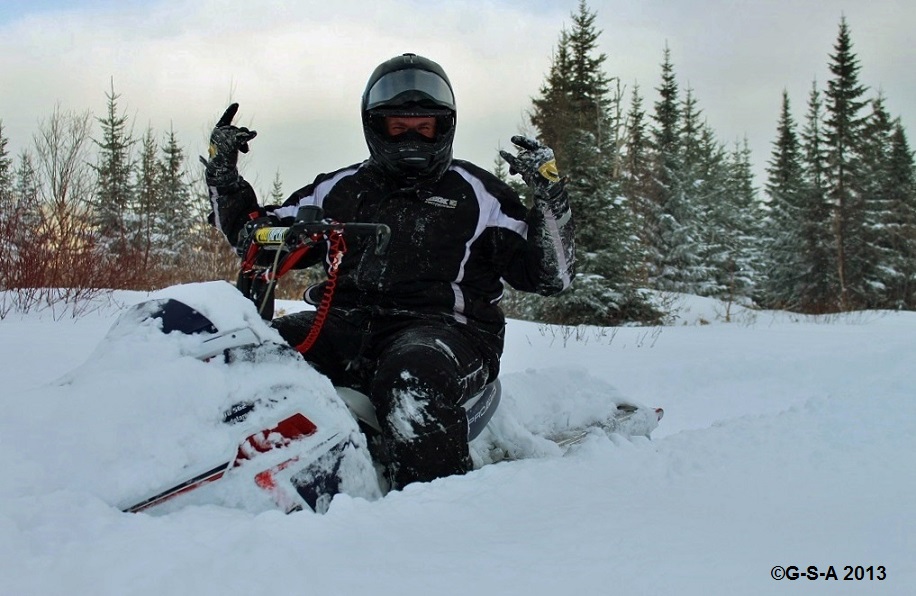 The powder was in our faces all day. You know there's too much snow when no-one wants to cut trail! Too much snow? Hmm – have to think about that one!!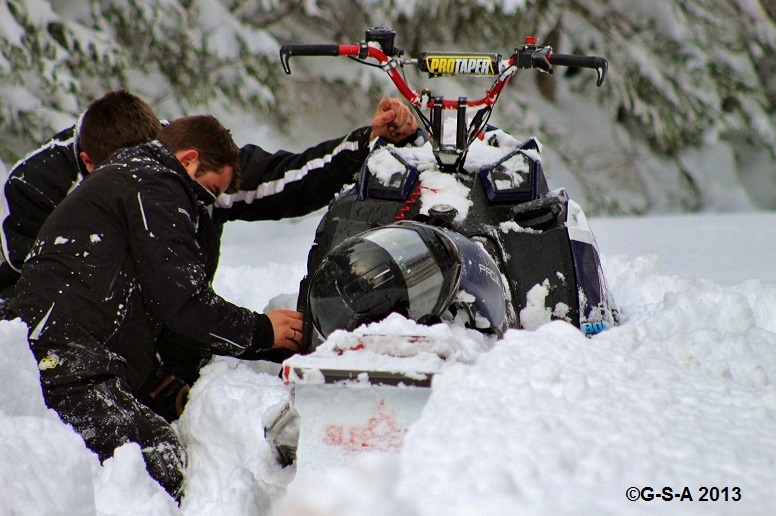 Ryan, my son, broke trail for about 10 kms and then his belt, with about 3800 mile son it, just exploded! After a quick fix we were back on our way. Rode on roads for about 3 hours and we were soaked…..and so, so tired we decided to ride back. It took us over an hour and a half to do a 45 minute ride on a trail!!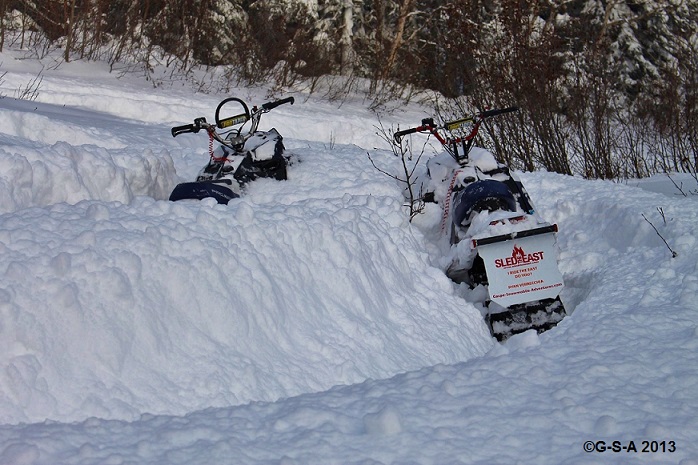 Ha ha…..some trail…..still will have to stay on roads for some time. The weather says some rain…..that means cement. No riding until next storm, but what a base this will be.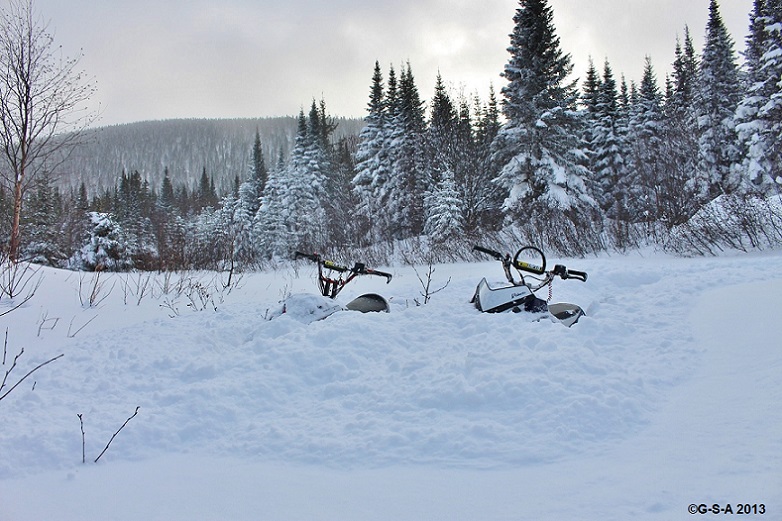 This is our 3rd ride this November, which is the norm for here. You can usually ride by the end of November on roads.
The Sled Den, Haute Gaspésie Chic Chocs backcountry, powder & sledding………..what a life!!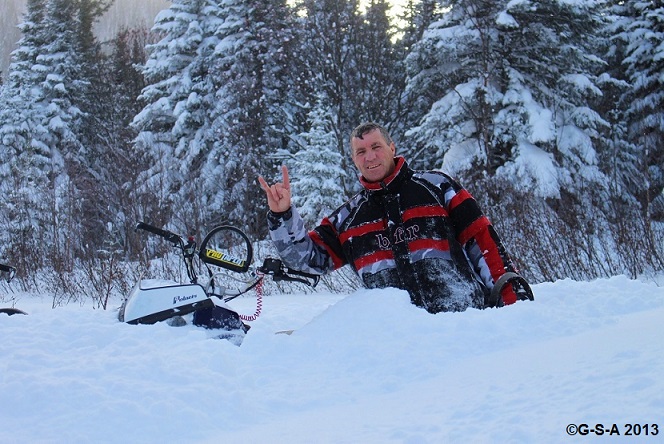 ......................... JACK