Update from The Sled Den
Thursday, May 1 2014

A few days of rest at The Sled Den……
The temps have hit up to 6 to 7 C at sea level but they've been keeping colder up high, fluctuating just above and below 0 C these past days.
It's raining right now but expected to turn so we'll get a little snow higher up.
Well, there goes the riding this weekend!......and they are calling for a little snow Sunday into Monday.
Hope it gets warm sooon…..the last ride for our guests will be next weekend. The reason is that Bear hunting starts May 15. Will ride till the 16th 'cause some locals want to ride up with sleds and then walk on the south side of the mountains where there won't be any more snow….should be Bears out! They just want to do the bucket list thing….lol…..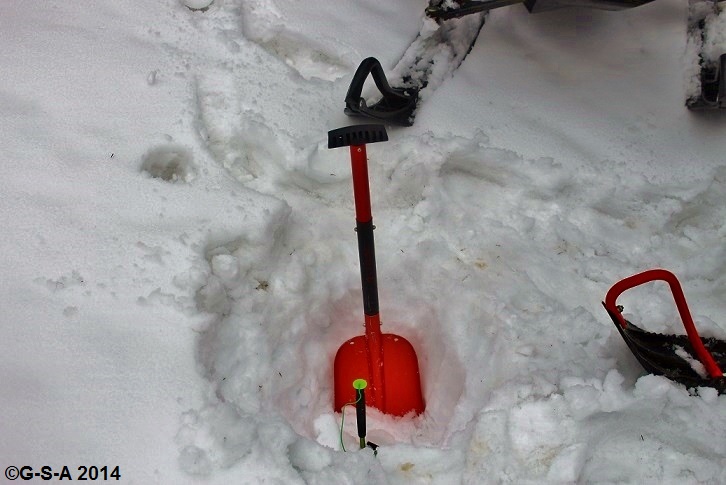 This pic from last Wednesday shows just how much snow there still is around here……this is an 8 foot avy pole!
Hope it isn't raining down here and snowing too hard up there! Don't mind getting a little wet to fish for Brookies on the ice with my sled.  
The warmer weather is also causing lots of Avalanches - the icy cornices are all starting to break off…..as well, snow is letting go 'cause it's melting from the bottom in some places.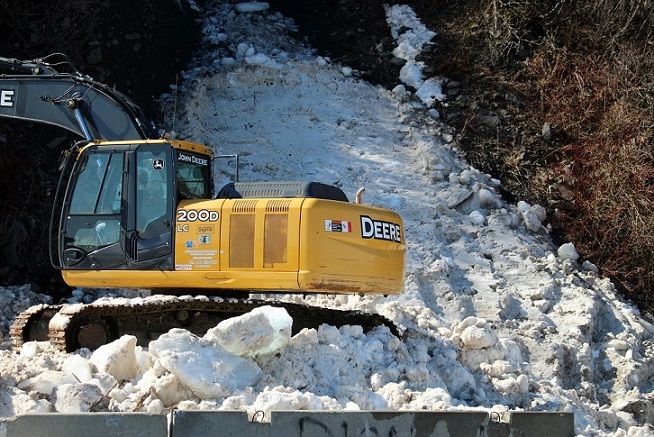 ....clearing avalanche this week on the main road 132 near Marsoui.....

This year we will also offer Dirt Bike riding and ATV'ing..
Yes, with pictures just like when we sled!  
Be amongst the first ones to discover this area!!
We have a gang of Hardcore riders coming in July. Ride the same areas as on sleds and enjoy the beautiful views and warmer temps with cool nights.
Miles of roads to drive and areas to ride and explore…..drive into the backcountry, unload and ride right away. No need to travel by bike to get there.

| | |
| --- | --- |
| | ....last year's crab fest..... |
Bring a cooler with your refreshments 'cause we'll be doing steaks on the BBQ on the mountain top watching the sun go down at the end of the day…..just a thought……..
Fishing is really good too……….Jack