Update from The Sled Den
Saturday March 8 2014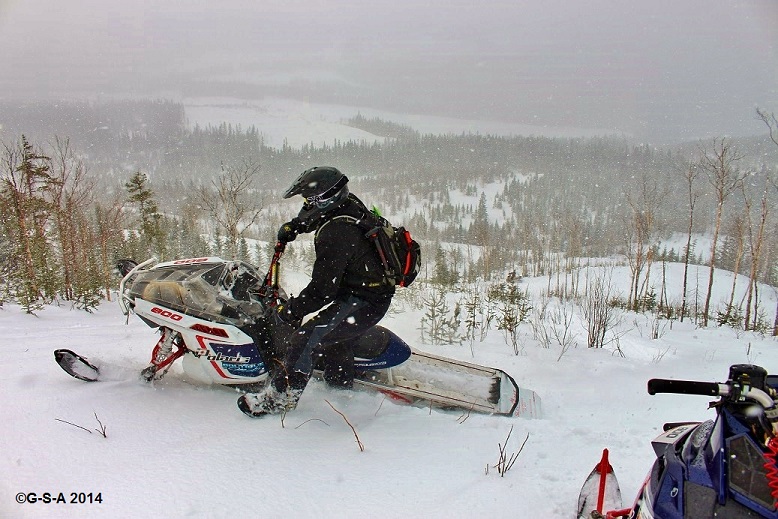 We've been riding the Chic-Chocs backcountry the last 2 days, one of which was in untracked snow!
The second day was spent near The Sled Den so finding fresh lines with more than 6 – 8 inches of fresh snow on top was rare.
It was good to see another father spending time with his son – riding in the backcountry, having an adventure together……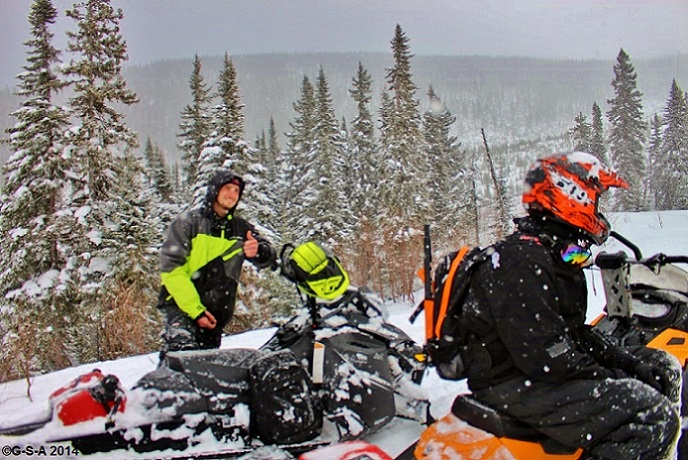 We decided to ride the trees 'cause of so many tracks in the open areas…..
Don't get me wrong, the cuts look awesome until you realize that under the 6 – 8 inches of fresh snow on top,  there are tracks everywhere…. and everyone knows, it  sucks to run over old tracks in the shallow snow!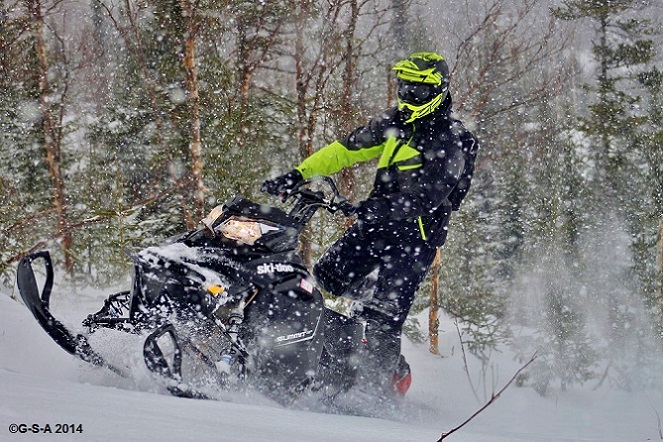 We did ride some virgin snow but it seemed to be in the very easy trees or extremely easy open areas….Inside the trees there were fewer tracks but again, the easier stuff was tracked up with some new snow on top which, sorry to say, made it look better than it was………
We found that the best tree riding was in the most extreme areas of the trees!
Unfortunately, we haven't had any significant snowfall in the last 3 weeks other than the snowsqualls which never amount to the same as the Great Lakes – we have had zero snow - sure 3 - 5 cms here & there but that really doesn't make a difference in the backcountry……
Tomorrow I plan on riding in the 'steep & deep' trees where there should be no or only a few tracks from previous riders………
……I'll let you know tomorrow…….!!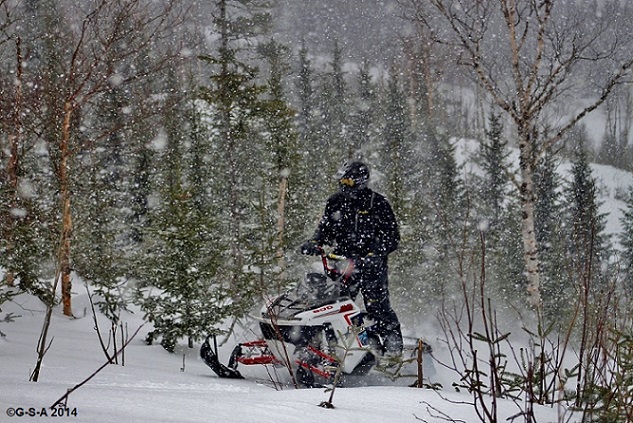 The group will consist of my son Ryan, a friend Vince & me. This is the first time this year that I will able to go in the trees with my son & ride hard & not have to worry about anyone else!
Might even have my son take a few pics but for sure I shall take some video & also take some go pro! Hope I get some nice stuff!
Everybody has to realize that as soon as your sled is off the trail, the difference between an expert rider and a newbie?……Well, the newbie is  gets stuck beside the trail in the powder & the expert gets stuck in the steep & deep trees….in the powder…..so the common thing here is when you ride off trail….you will get stuck!!!
Just like when you ride in the trees, you will hit a tree….it just may take a little bit longer for an expert to hit a tree or to get stuck….but count on it, it will happen.....

                            ......I'll be updating tomorrow............Jack

TODAY'S SLIDESHOW