Update from The Sled Den
Saturday March 1, 2014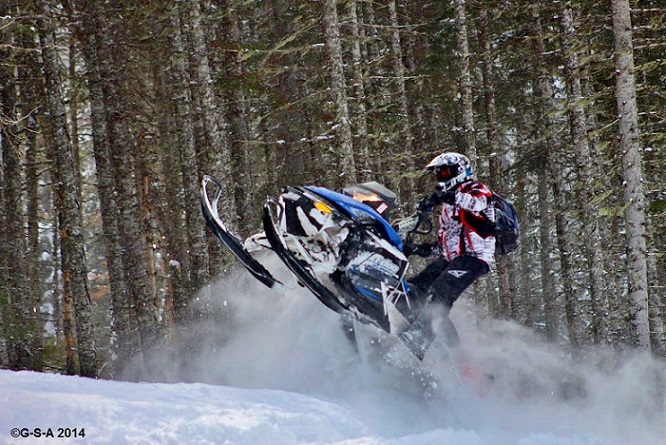 It was another fun day in the Chics-Chocs Mountains behind The Sled Den.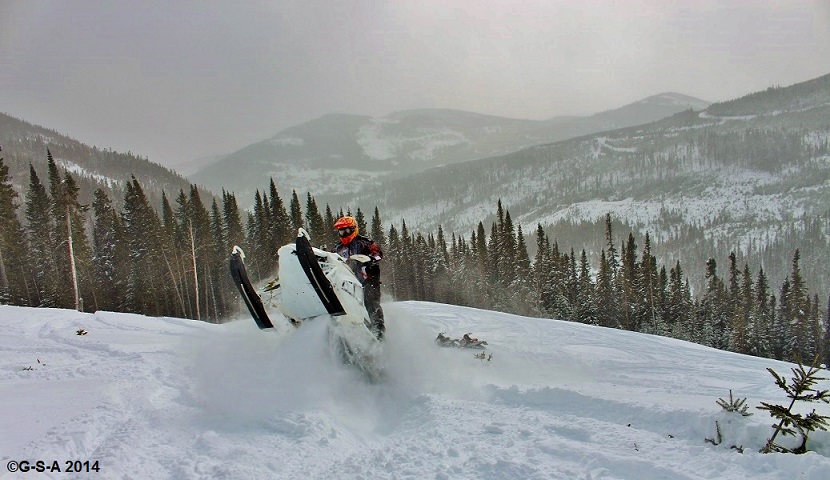 The weather in the backcountry was snow squalls all day. There were another 10 - 12 inches by the end of the day. This made it a little hard to see sometimes……but who cares when you're in virgin snow!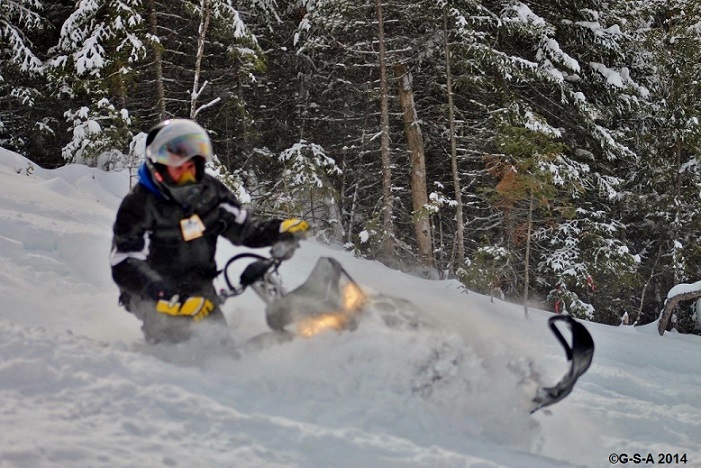 We rode down the coast from The Sled Den. There was a foot of new snow from the last week of snow squalls. Plus, not a sled had been there this year....this made for some of the best riding this season! Whoohoo!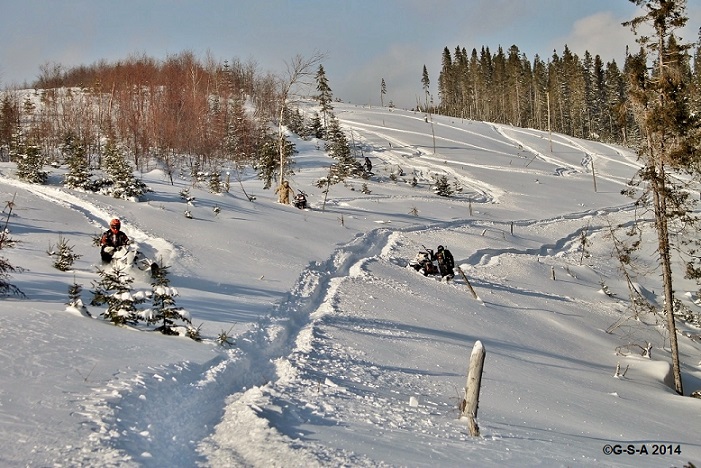 .....can you spot the four sledders in this pic?......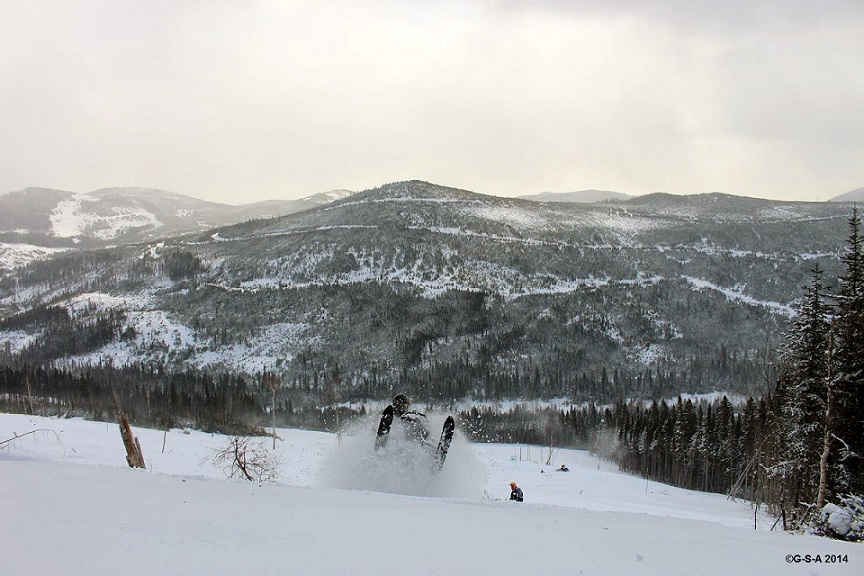 Most of the stuff has been wind-blown but the guys had fun in the areas that were more  protected. The smaller cuts have better snow……the trees too……but we rode where it's sheltered from the wind. I think we are still short of snow, but…..it's still deep.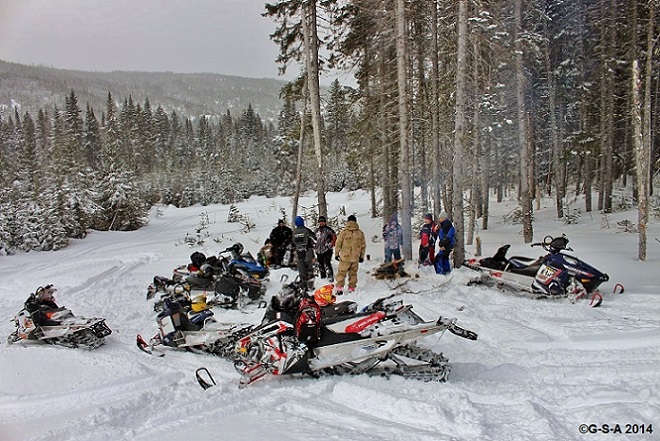 Yesterday, the mountain claimed a mechanical victim……a Polaris 155 Aussault…..upper and lower A-arm and one shock. We fixed it up to have it ride out under its own power…...but it was still a fun day!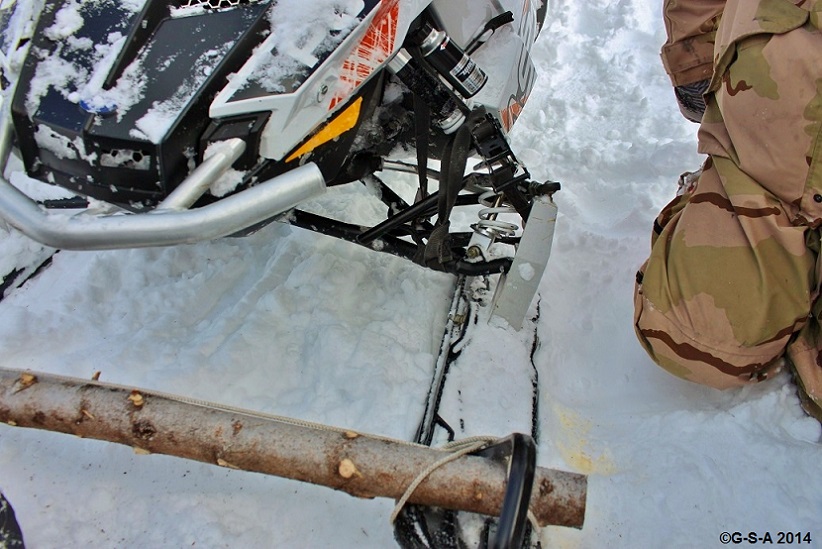 For some reason there are outfits in this area who think they 'own' territories in the Haute Gaspésie. This does not exist here. There is some private land and there are the Parks and the Reserve. These are to be respected of course, but otherwise, it's Crown Land - the land is owned by the Government. They have not 'given' out areas to ride. Anyone can ride in the backcountry. Just be sure not to go into the Gaspésie Park or the Chics-Chocs Reserve. You do not need a guide. However, a guide or someone with knowledge of the area would be a good thing……..but it is not a must.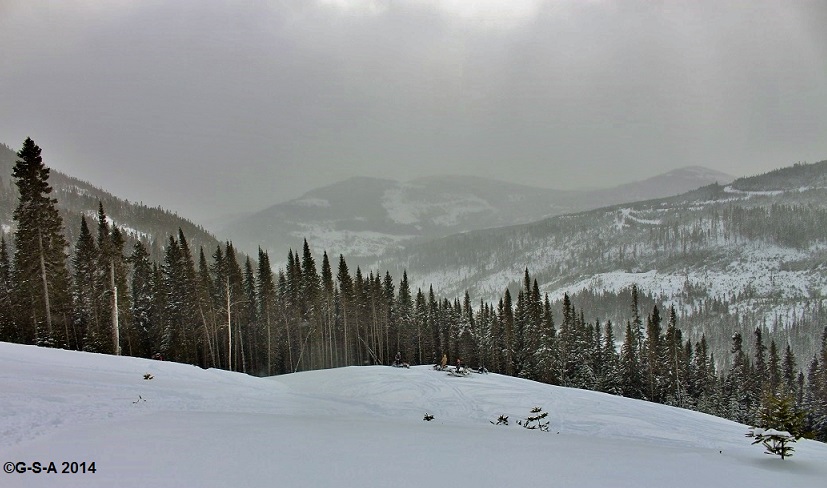 So come down and enjoy the great Gaspésie Backcountry Riding  - with or without a guide!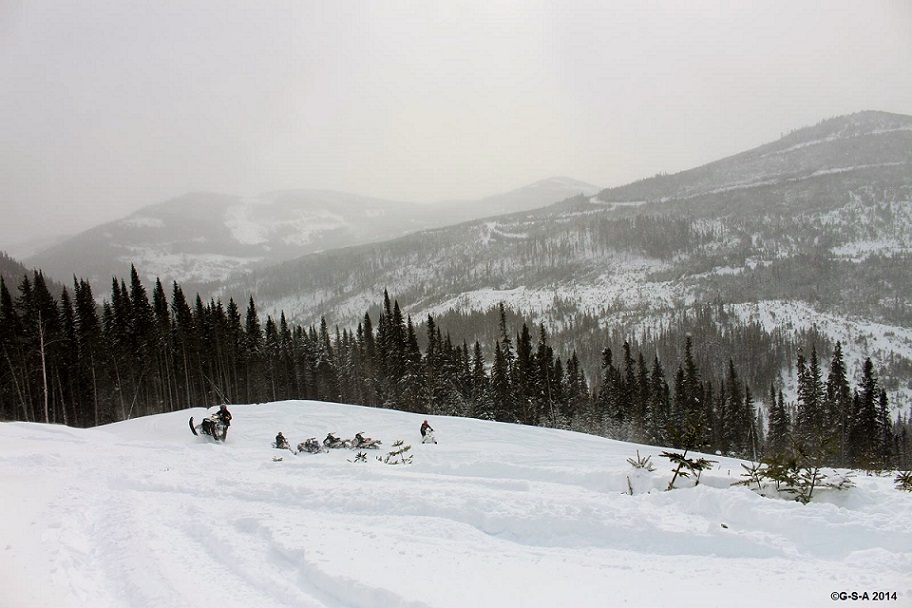 TODAY'S SLIDESHOW