Update from The Sled Den
Thursday, Jan 30 2014

Yesterday morning began with a real cold start but due to the Blue Bird sky, we were still exited to leave The Sled Den and take a little drive to where we heard more snow had fallen…there is some ice here & the snow is rideable but…..we chase the powder……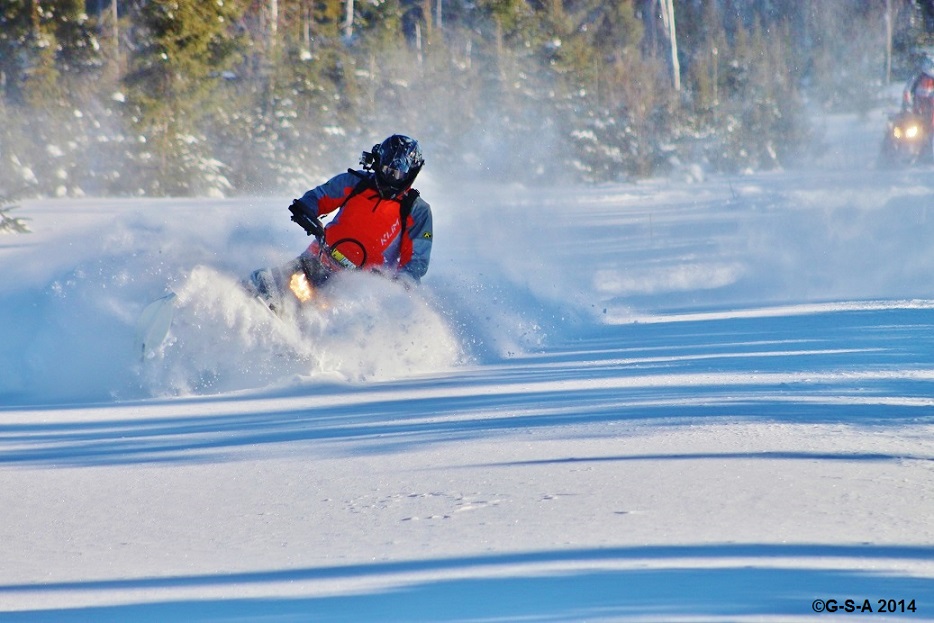 On the way, we could tell by the trees that they had gotten more snow…..then we began our ride onto the backcountry to THAT spot. At the beginning we were met by 6 – 10 inches of powder and within 5 miles of the ride further in, we noticed that the snow had jumped to well over a foot.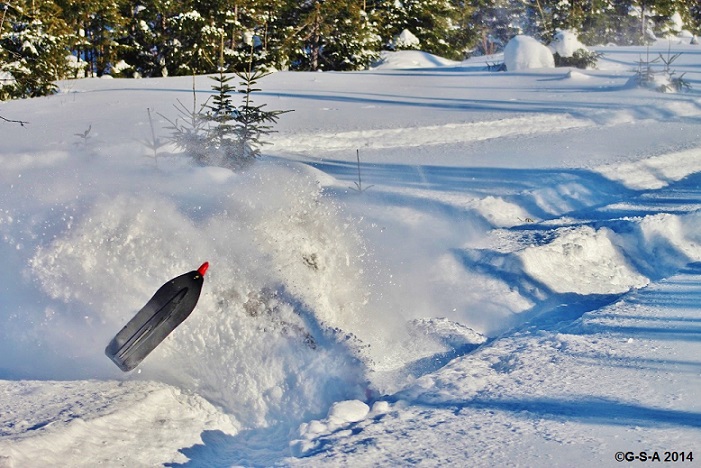 WOOHOO!
By the time we hit 10 miles into the back area, which was our destination, the snow was 2 feet of fresh powder on a hard ice base.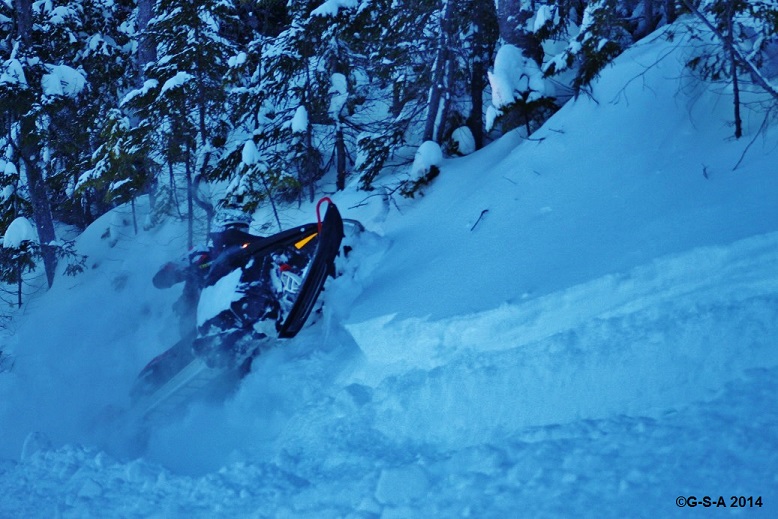 ….but before we got to where we wanted to go, we had to jump a stream so we knew we were on virgin ground. We didn't really get a chance to explore the backcountry area too much 'cause we were too busy just riding in the powder.
The ride out took just as long as the ride in, if not longer, because we hit jumps and steep sidehilling along the side of the road.
All in all, the ride in was amazing, the riding in the cuts in the backcountry was amazing and the ride out was …..yep, amazing !!!
For sure, where we rode definitely had twice as much snow compared to the area around The Sled Den.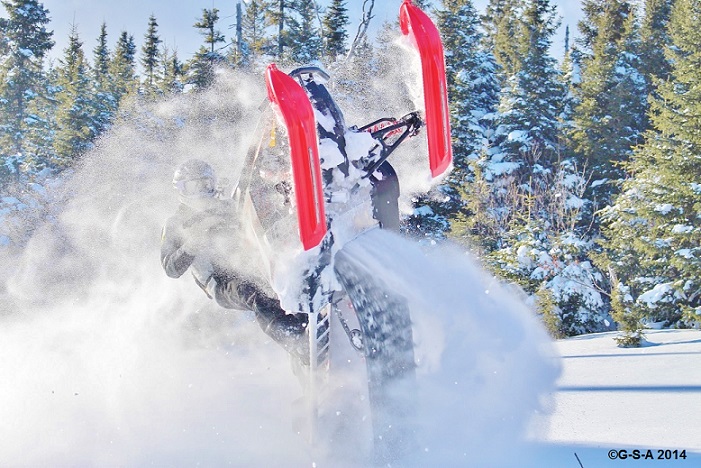 As I've said many times before, we are here to chase the powder and that's why sometimes, when there is no powder around The Sled Den, we travel a little bit further to find it & if there is no powder in Gaspésie, just ask me….I will tell you where the powder is in Quebec and send you there. I've many friends that ride all the backcountry all over Quebec so if you really want to know where to ride, just message me.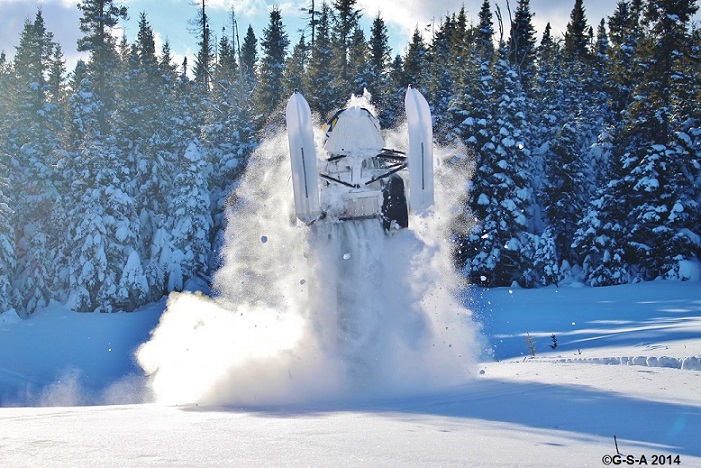 Enjoy the pictures. I'd put more up but I'm rather busy entertaining friends (guests) & riding…..if you would like to see the stream crossing & more pictures, go to The Sled Den Facebook page (or click on the Facebook tab under Contact at the left).                                      
                                                   ………..Jack
TODAY'S SLIDE SHOW