Update from The Sled Den
Thursday Feb 27 2014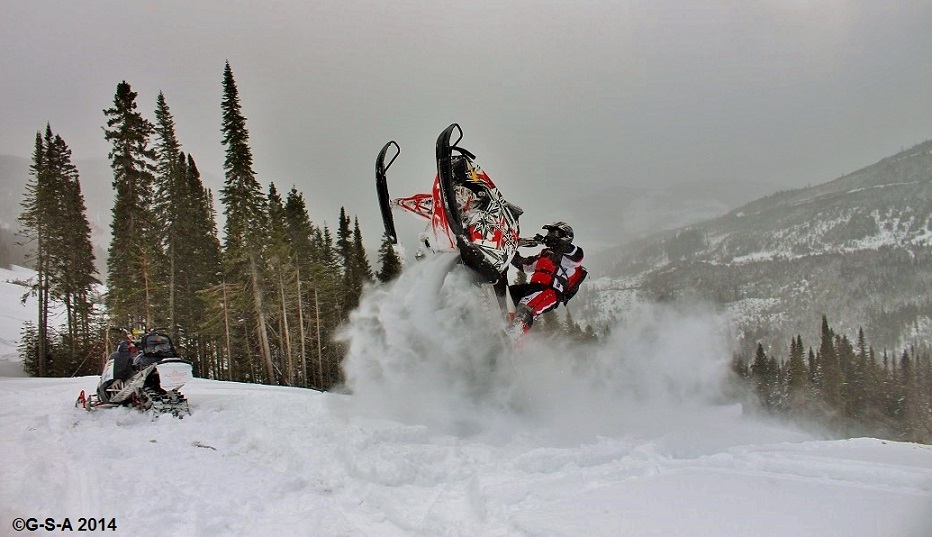 What a fun week this has been at The Sled Den!
The Snow is OK but we decided today to go look somewhere else…..good thing we did….we found a foot of new snow.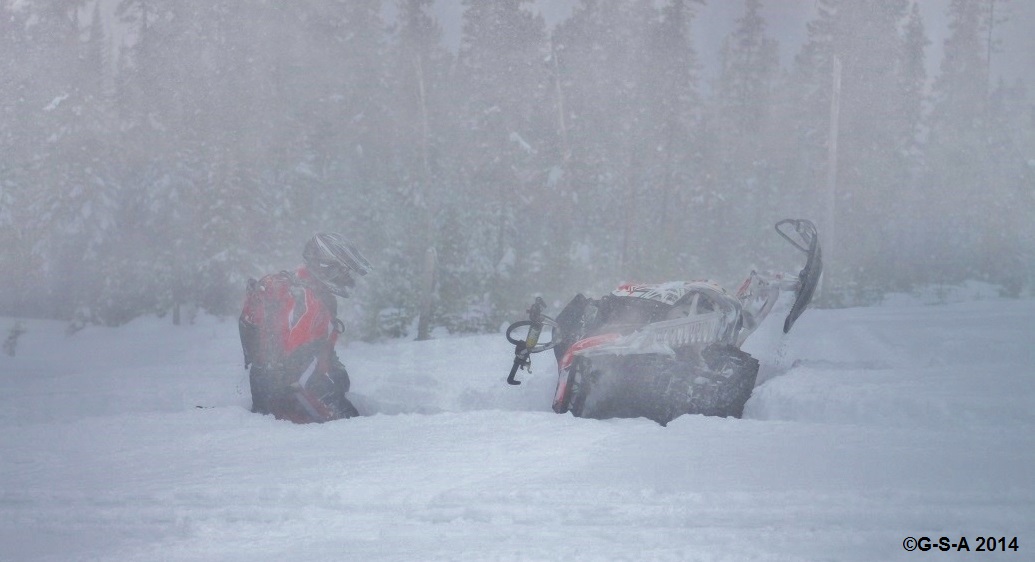 Thank you snow squalls. Yep, we got it from that! The snow was perfect. It was nice to have a bit of a base but even nicer to have fresh on the top!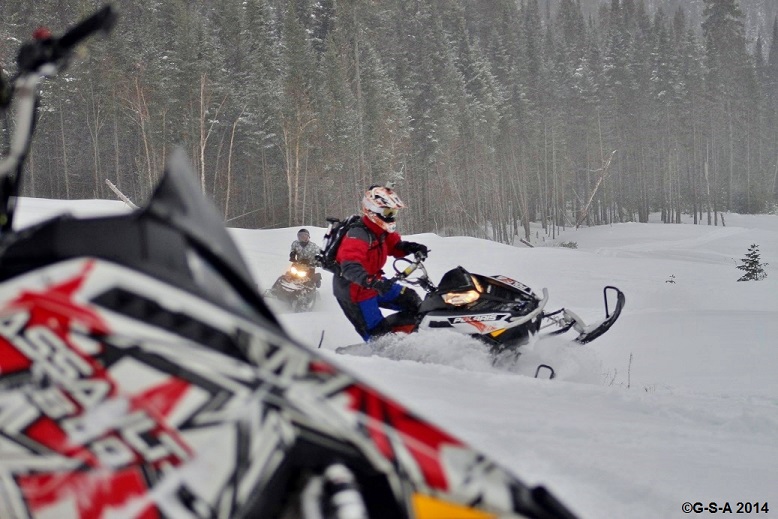 The guys rode hard for 3 hours and then decided to come back to the same place tomorrow. Yep, burnt from the steep and deep. This was a fun day. There were all kids of bumps, jumps and hills to climb!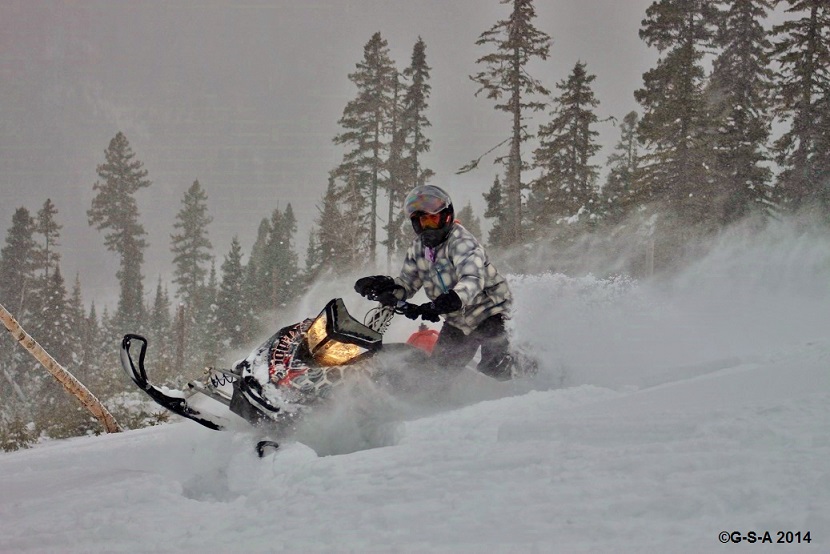 The best is how much one of the guys, Joe, has improved. He couldn't set up his sled….taught him how and also how to use his brake when sidehilling. Well, I am happy to say he's really good for a first trip to the Backcountry.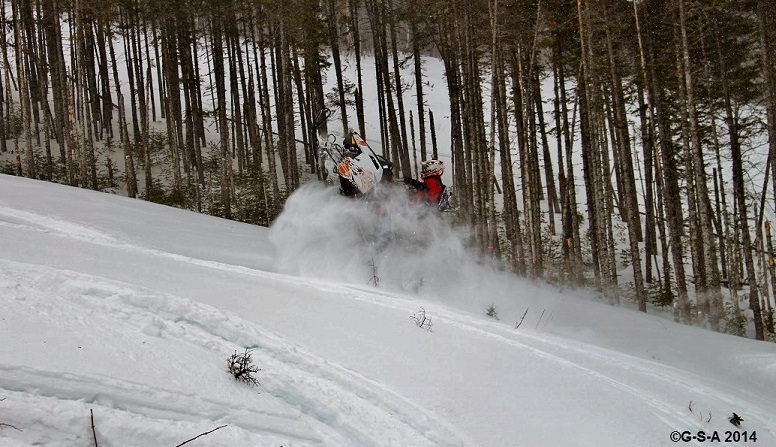 The snow is getting set up. We were lucky to find this new snow 'cause there is not much fresh around…..most has had the sun or wind mess it up. Snow predicted for this week….let's see what happens…..
More fun tomorrow…..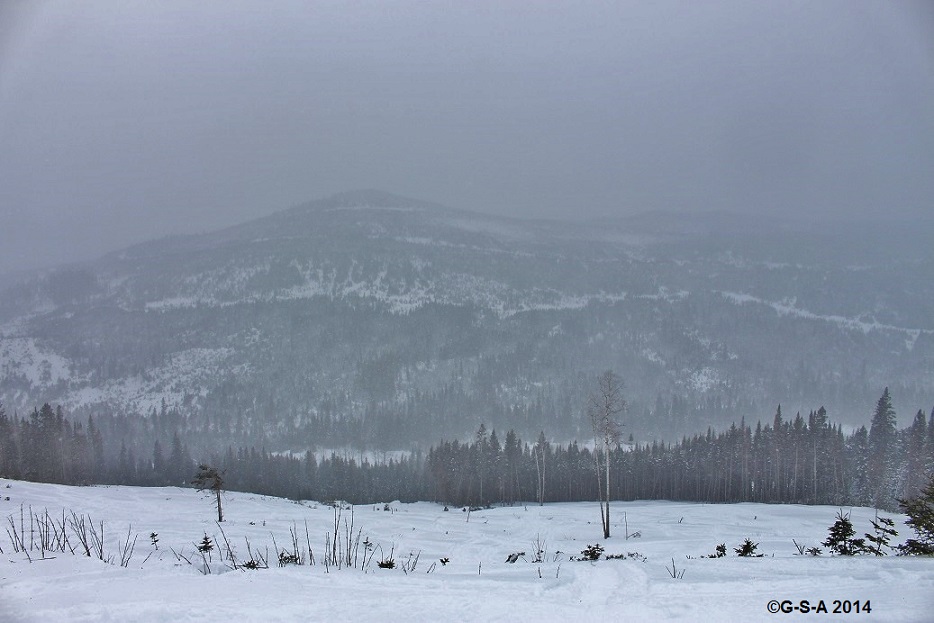 ……..Jack
TODAY'S SLIDESHOW