Update from The Sled Den
Monday Feb 24 2014
Perspective of a Guest, now Friend

A perspective from a group of friends at The Sled Den - Day 3

Today was another epic day in the backcountry.  We rode with 14 riders today. Our friends from New Hampshire had to leave midday and we were sad to see them go, but our new friends from Pennsylvania arrived.  The day started with snow flurries, making for some outstanding photos.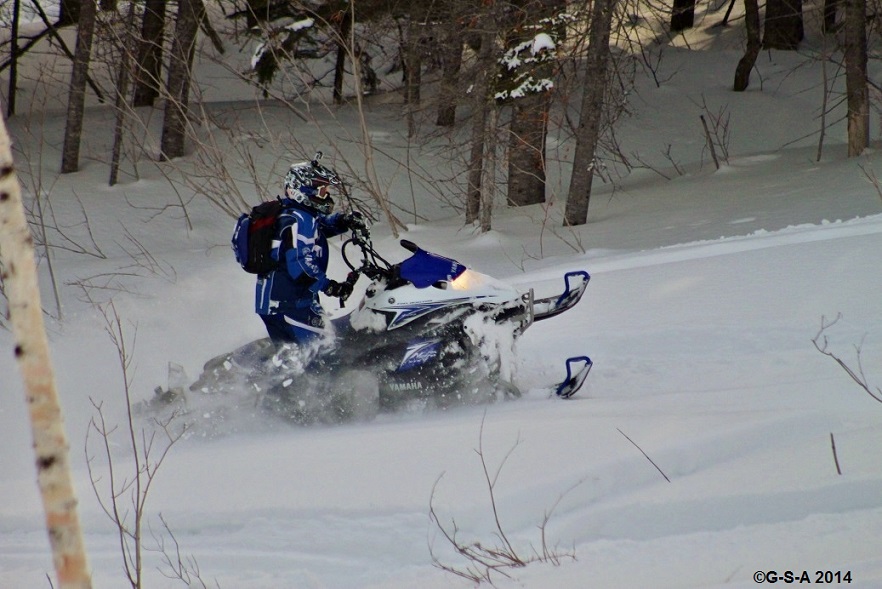 We found a cut today that had something for everyone, from the novice to the extreme riders. The endless playground had over 3 hours of the most outrageous lines and there were still more untouched!  We really nailed it with that spot!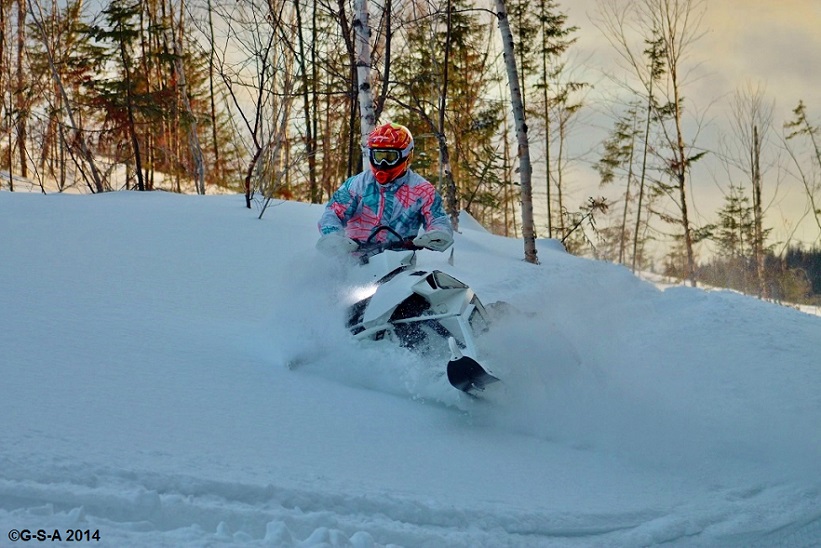 While the group stopped for lunch in the bottom of the bowl, in a treed area away from the wind, three members of the group, including Chugging Dougie, decided to head out to hit one more hill….. The group warmed by the fire, ate lunch and……the three riders were still not back!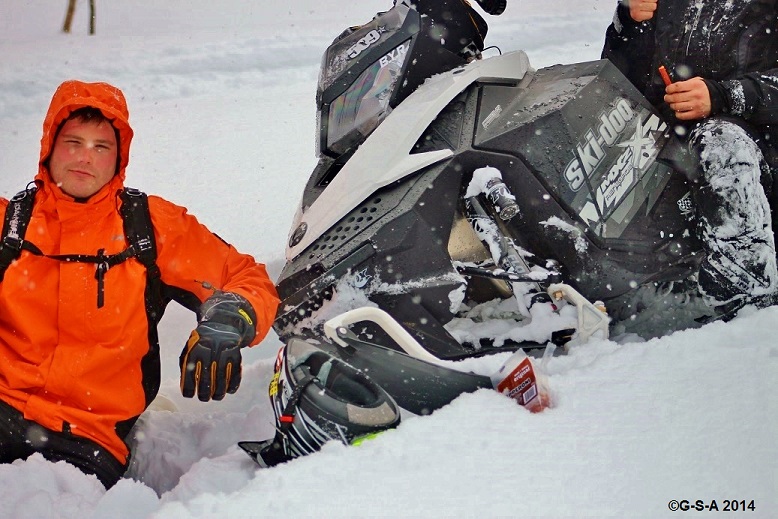 After most of the group had finished lunch, the three riders finally returned with stories of VICTORY and FAILURE after branching off to a challenging play area, which had 6' to 8' of snow for the un-expecting riders!  The climb was incredible and digging out was even more so……  After about an hour, they finally found themselves back with the group.  Jack saw 'em coming and put some more wood on the fire to provide a sanctuary for the weary riders to sit, eat and warm up. 
We all appreciate the hospitality and how you took care of the group…. keep it up Jack, it's the reason you have so many friends…. 
Jack, Vince and Ryan did it again - finding us "Virgin Snow" all day long.  Remi, the Timbersled pilot, drew an unsuspecting rider into the deep end of an undisturbed area. You entered this area from the top…..let's just say Chugging Dougie would have much rather found an outlet at the bottom.   Getting stuck is a part of the adventure here in the backcountry.  Today was a knock 'em down, roll it over and "git-r-dun" kind of day!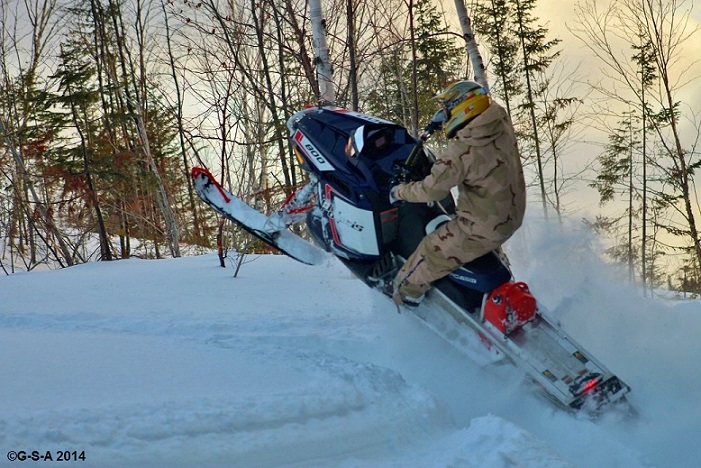 As the day went on, the snow stopped and we had a perfect blue bird day with great snow conditions, it's amazing how each day gets better and better when you're out with old and new friends.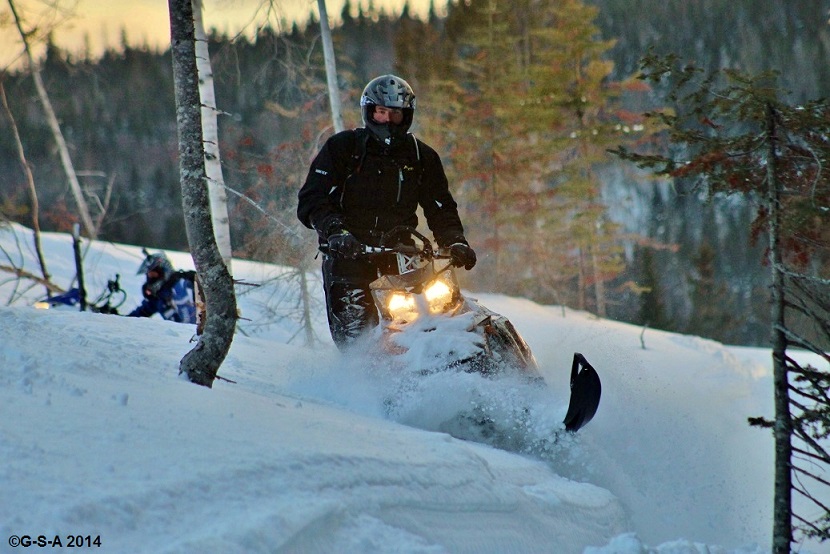 But the one thing you can count on when you're with Jack and his friends is that no matter what happens, there is always someone at your side to help you out, or give you a high five for an heroic feat!
Tomorrow may be our last day….but I am sure it will be the best day yet…. 
"Live Hard and Ride Harder"
TODAY'S SLIDESHOW