Update from The Sled Den
Sunday Feb 23 2014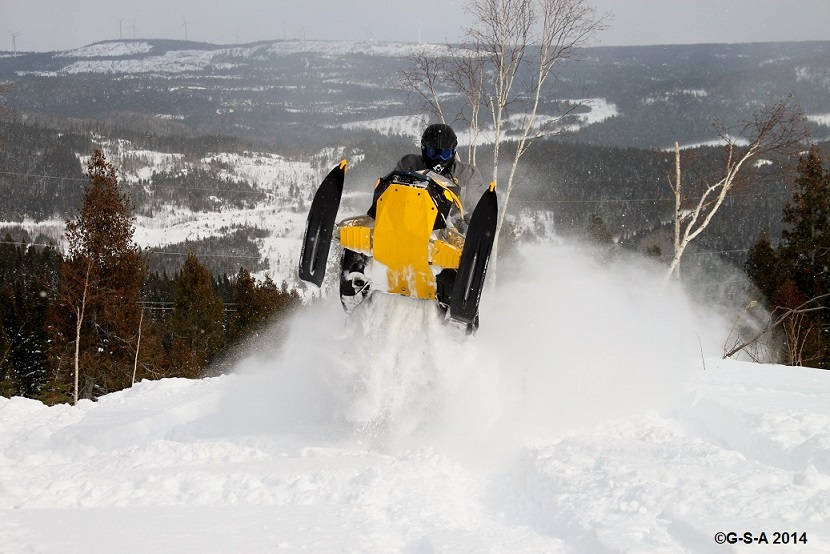 A perspective from a group of friends at the Sled Den – Day 2
This morning we woke up early, not to ride but to watch the Canadian Team bring pride and Gold to our great nation!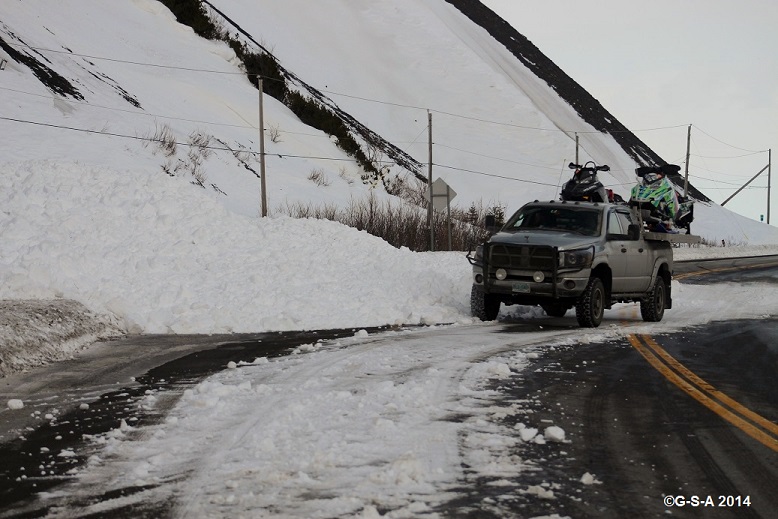 After watching the game we had breakfast and headed out for another day in the backcountry.  On the way to the drop spot today, we saw the result of the avalanche that occurred overnight….a 50 meter long pile of show covering a lane on the road.  Luckily, no one was injured and the Ministry was there to direct traffic. So without delay, we got to our drop spot and started riding.  What a truly miraculous sight….to see that much snow piled on the side of the road!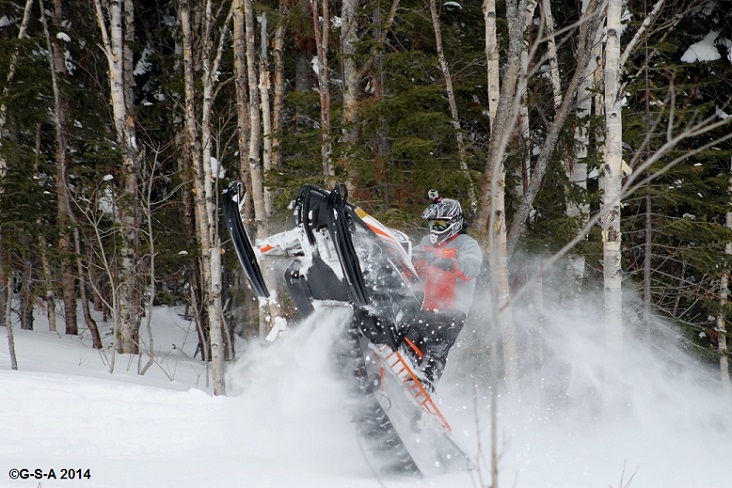 We rode all day with one of our friends on a Timbersled. It was truly amazing to see that machine climb through the deepest snow and up the steepest hills.  Many of us have never seen anything like that and were truly amazed with how it worked and how well Remi could handle it….. even with the overhead of changing gears, it did not seem to faze him.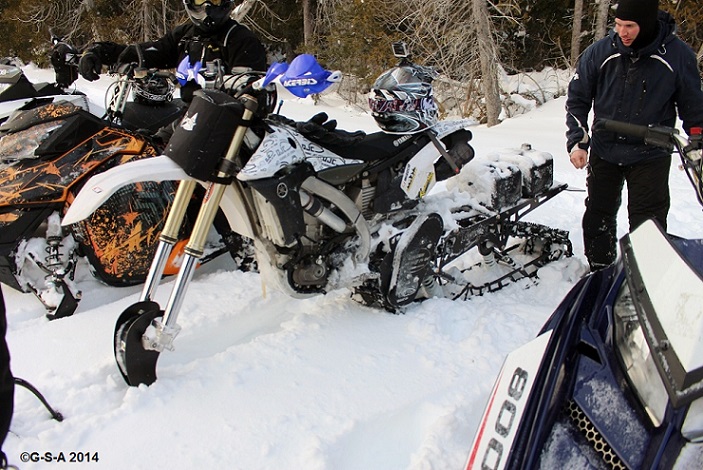 Mid-day we found a great place in the bush for a gathering of friends, some rest and a great trail-side lunch.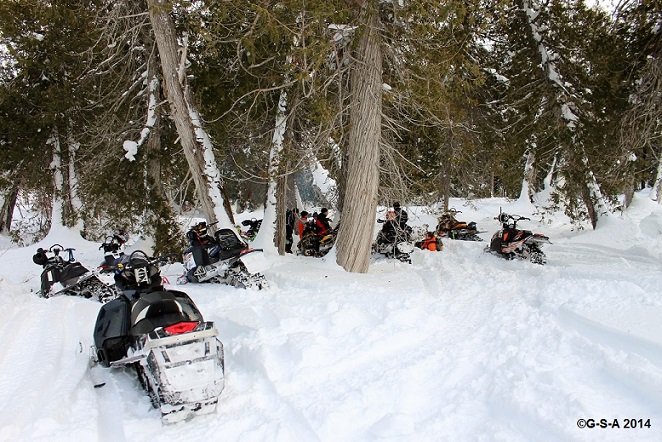 A beautiful day, a small fire and great conversation made for a great break from the epic activities of the day.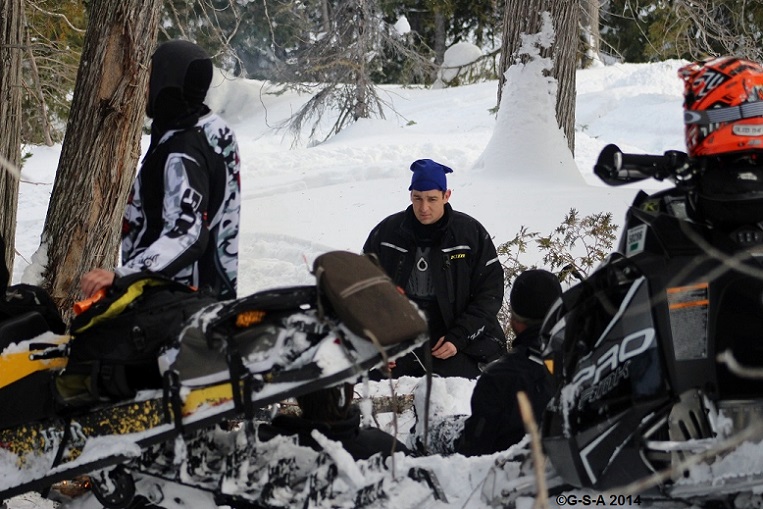 One of our riders / friends up from New Hampshire, regardless of his "Pink Anklet", consistently demonstrated Epic capabilities on his Polaris sled.  Showed us all turn outs, high marks and high flying antics that many of us could only dream of.  Meanwhile providing pointers to many others in the group….indicative of the camaraderie of snowmobilers that frequent The Sled Den…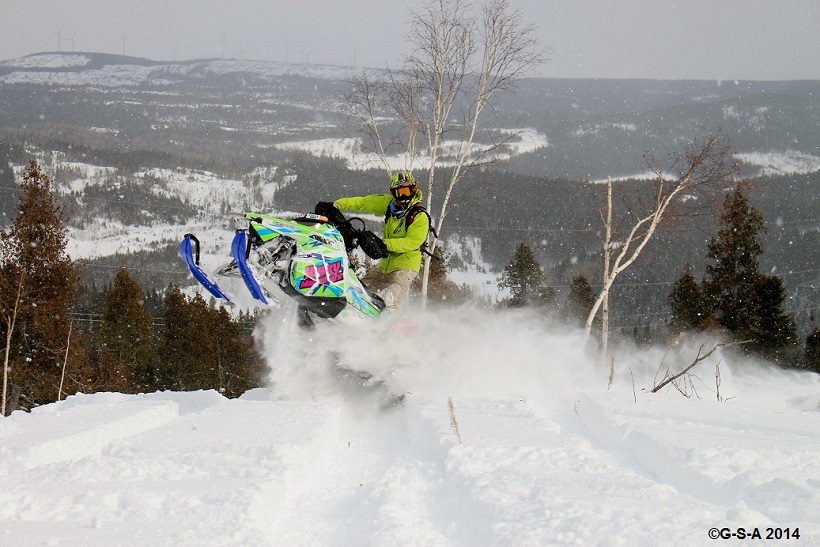 Doug, aka "Chuggin' Dougie" brought out his Summit 163. However, he found himself riding a Yamaha Nytro and loving every minute of it.  We all believe this was a simply a feat of physics - Doug at 320+ and the Nytro at 600 lbs - the sled matched his frame and unbelievably strength.  Doug may look a little scary, but is the first one to pull up beside you when the snow is over your head to help pull on the ski and set you free to play again…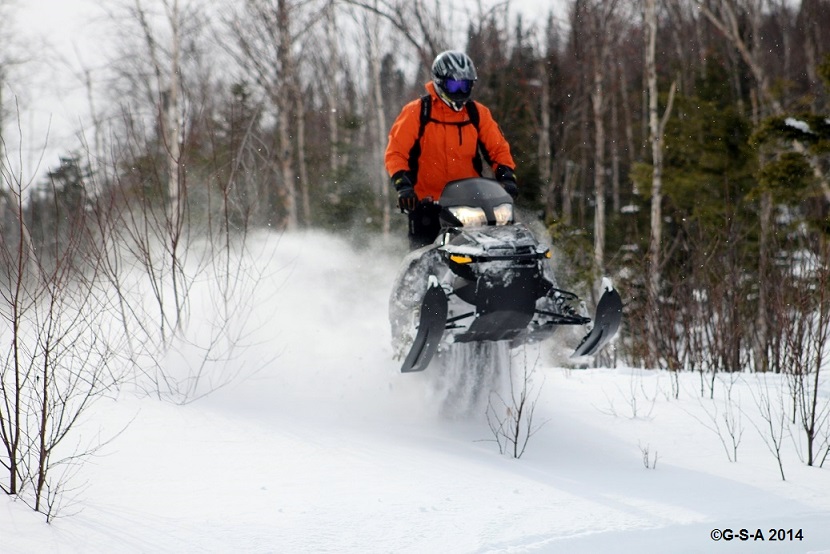 The more experienced riders found a bowl deserving of their capabilities, meanwhile, the rest of the group found a bowl deserving of good times and lots of fun.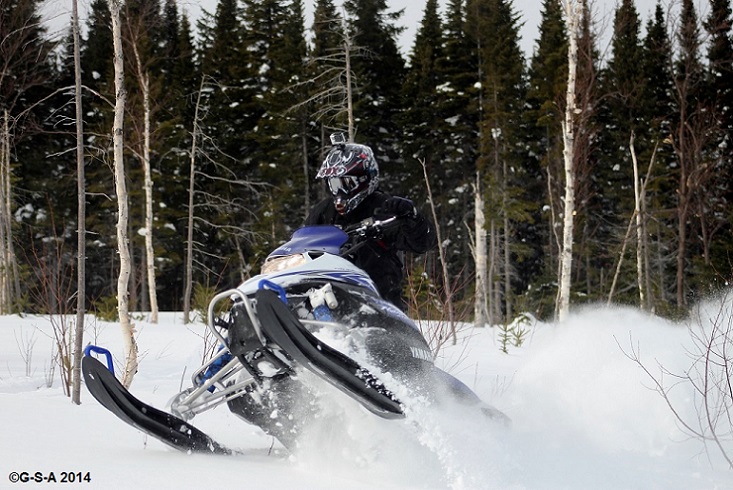 The one commonality of both groups is that we were all able to bury our machines into the snow, and gather together to get them out.  Even though the Wind was up and there was definitely a chill in the air, all of the riders were warm from the experience of helping their fellow riders.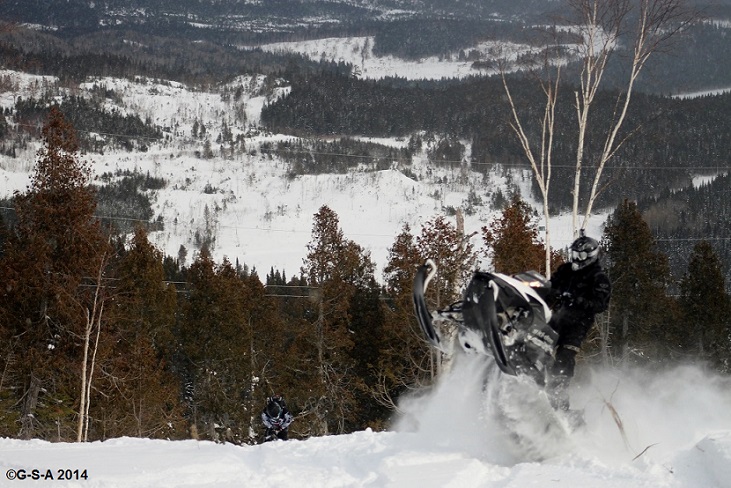 We all met back at the opening and posed for a group picture, a keepsake to remember a day we will never forget….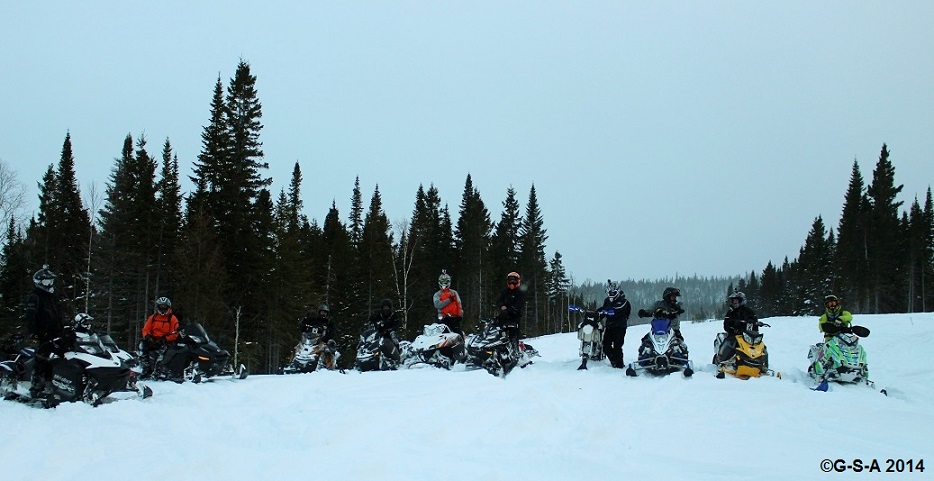 Thanks Jack and Ryan for finding the snow and pointing us in the right direction!
TODAY'S SLIDESHOW