Update from The Sled Den
Thursday, Feb 13 2014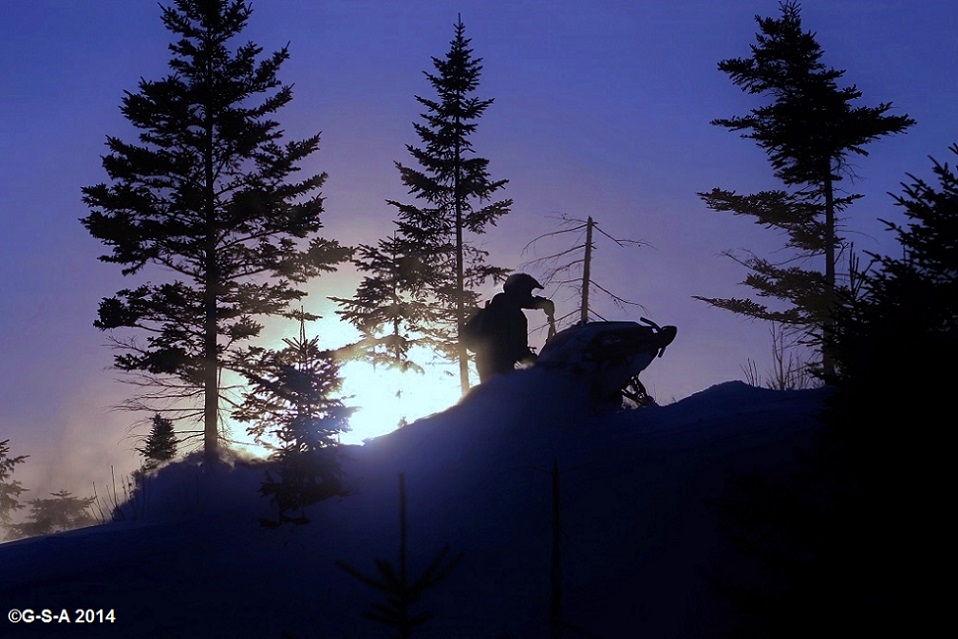 Had a good time at The Sled Den with Chris, Albert, Andrew and Colby. These guys were a bunch of laughs…..from the minute they got here!
We had dinner and then watched some videos. The next morning we cut tracks in the backcountry for a bit…..also did some wheelies on the way into the back.....!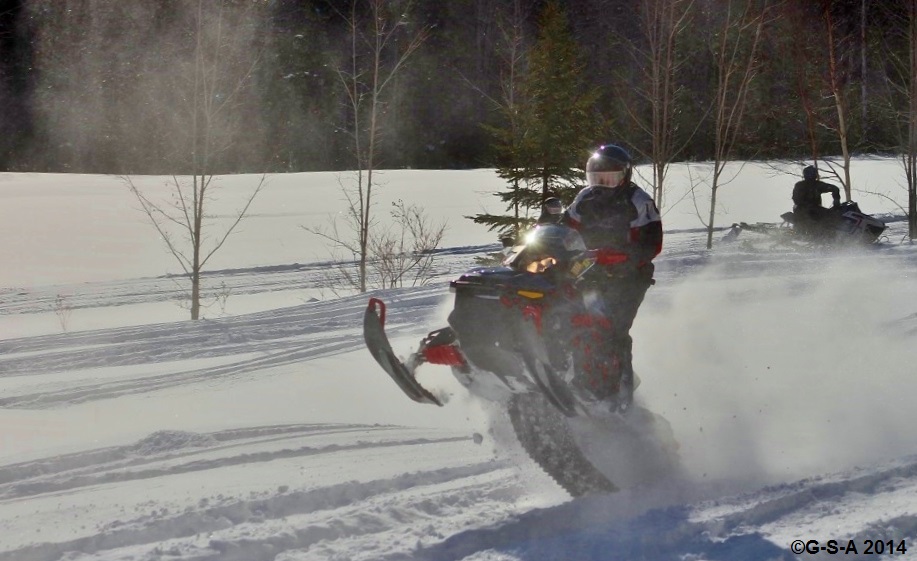 The snow was about 10" on average in the open. There is lots of snow in the trees to ride. That's where most of the snow was blown in the only storm we got in almost 3 weeks. There were some snow squalls but only along the coast…..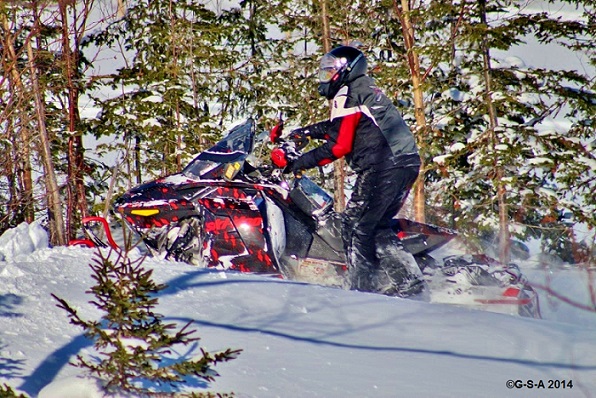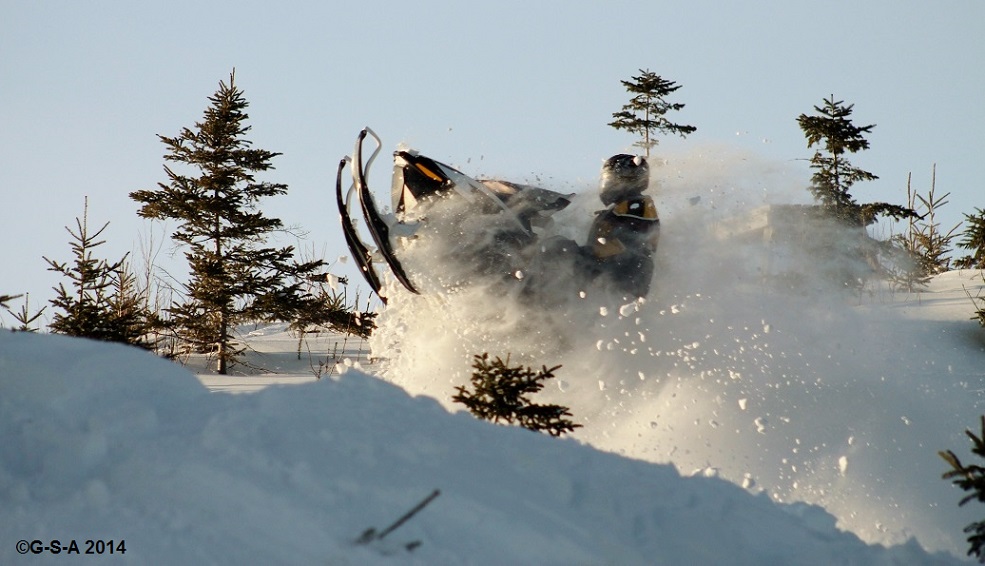 The guys did some riding in cuts too! They all wanted to try side-hilling. They did really well for guys on shorties. Yes, for here those sleds are shorties….. 2 X 1200 137 and also a 137 800  and a 900 4-stroke 137…..
Did really well ! These guys, for sure, are really good for the type of sleds they ride! Most won't even try a 137 off-trail or side hill.. Just goes to show you that you can play with a trail sled when it gets deeper than a groomed trail !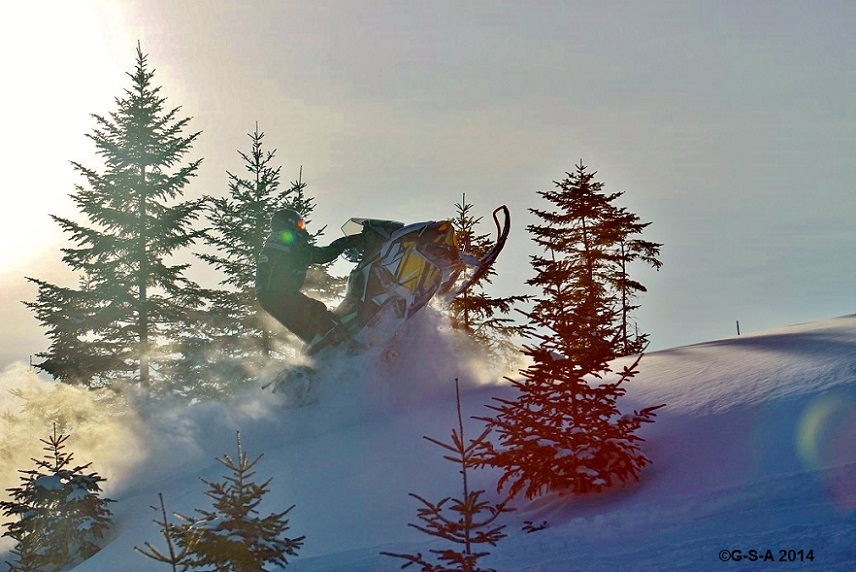 Thanks guys - had fun !   
                                            …………Jack
One more thing - EXPECTING 30 - 50 CMS OVERNIGHT & TOMORROW.....that's 12 to 20 inches!!! WHOOHOO!!!!!

(HAPPY BIRTHDAY JACK....)

TODAY'S SLIDESHOW