Update from The Sled Den
Tuesday February 11 2014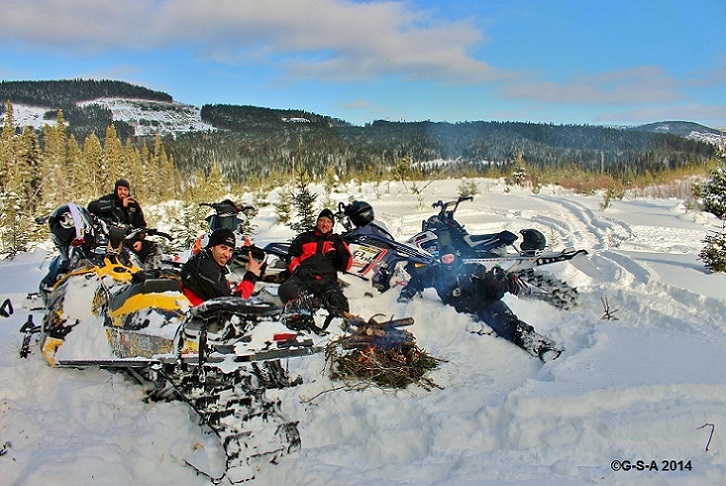 What another fun day at The Sled Den with some friends from Montreal !
We rode in the same area as we have most of the week…..still on virgin snow! Not a track….again….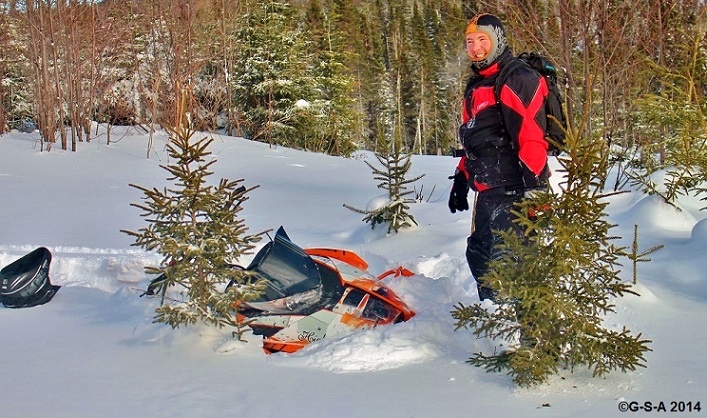 The ride was in a good foot or so of powder…………snow is really setting up……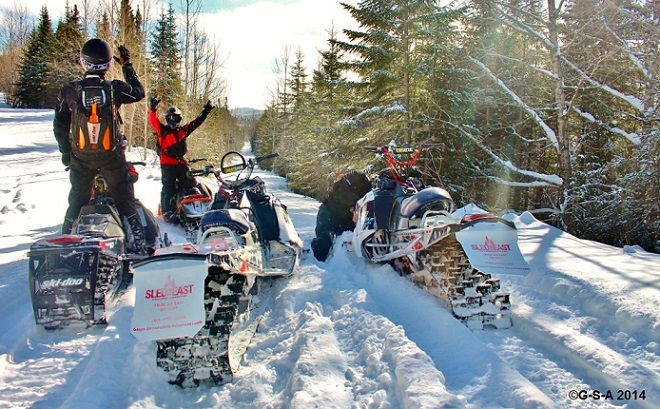 I hope we get the snow predicted this weekend….there have been some snowsqualls but not a lot....not enough….!
The whole day we rode and never saw a sled nor a track in the backcountry….
There were some new tracks but they didn't ride where we were. Looks like they tried to find some spots but we didn't leave a good trail..…to the good spots! Sure they found some but not the spots that we really like! So never clear stuff off your trail or out of your face….it leaves a 'for sure they went this way' sign !!!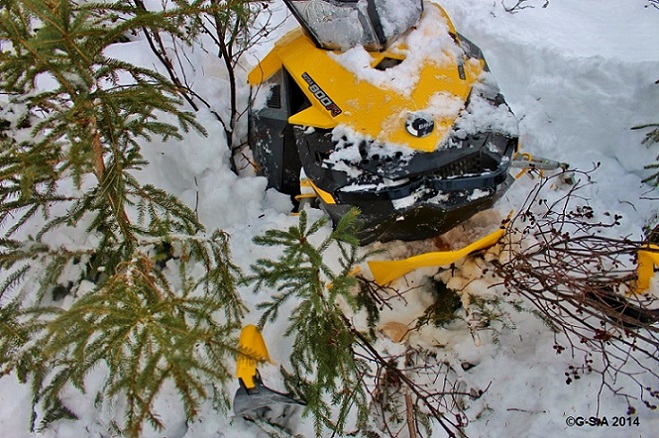 The day was fun with my friends who were happy, happy, happy to ride virgin snow!! At first we rode close to The Sled Den but there were lots of tracks! So they asked to ride where I bring guests….not a problem…..here to have fun!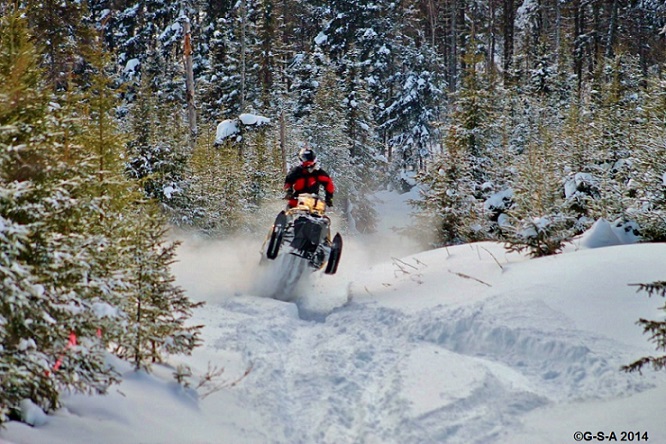 So we rode the area and had a blast cutting tracks all day…..oh ya, the cuts were fun too...lol…. not to mention the views…. and the good times….
                                                           ........Jack

TODAY'S SLIDE SHOW