UPDATE FROM THE SLED DEN
MONDAY, DEC 9, 2013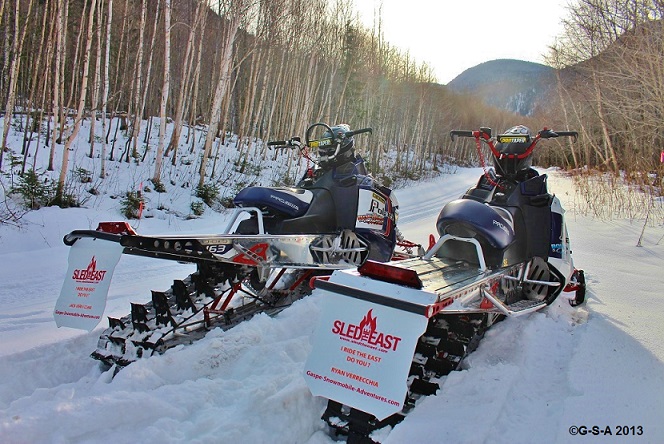 We left The Sled Den and went for our 5th ride of the season! The snow was a foot and a half where we started at 1500 ft.  The last time we rode the same backcountry area, there was 4 feet of pow….that wasn't the case today……
The snow is now setting up – this is when it starts to be soft….but not powder. There is 3 feet but I wouldn't call it a base just yet. You can spin right down to the ground if you want….
In the cuts, the snow is closer to 5 feet but it's being held up by little trees and brush.  Go in it and you go to the bottom and it's brush! Not good for the track!
Didn't take pics….it became too foggy above 2500 ft in this area of the Chic Chocs.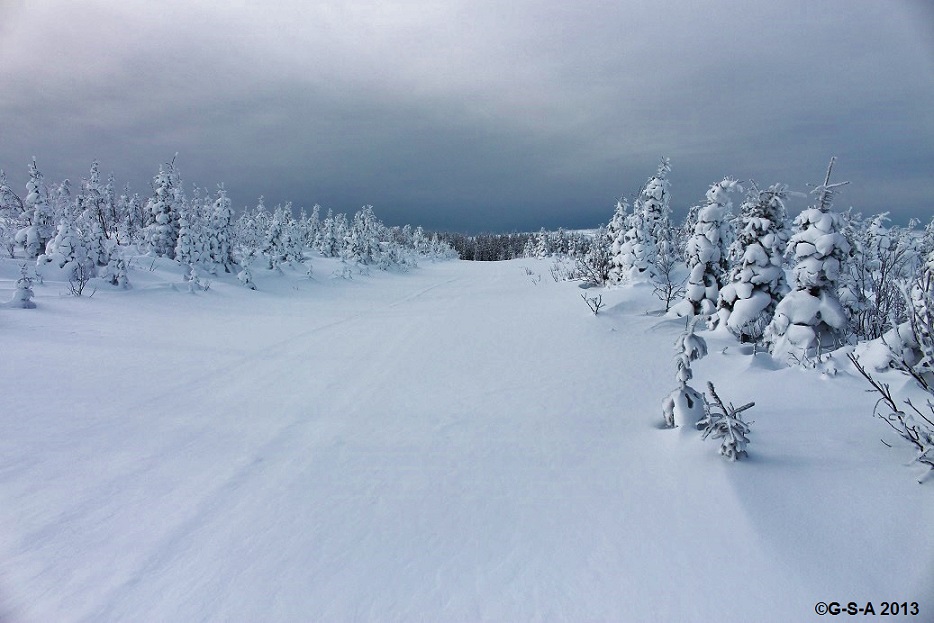 The clouds were rolling in for the snow tonight. They're calling for over 15 cms (about 6 inches) but who knows? Hope, as usual, that THEY are wrong!!
This is setting up to be a good snow year. We are riding in the same snow depth now as at the end of December last year! 
Hope for snow, 'cause you can never have too much!!
                                                         ……………Jack