New Year's Eve Update
from The Sled Den
Tuesday, Dec 31, 2013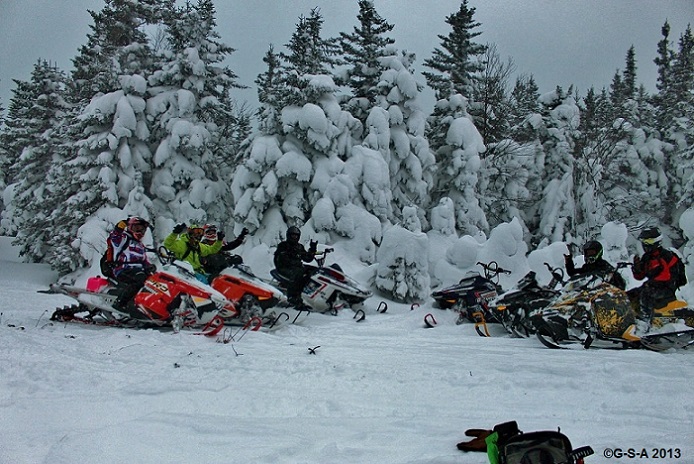 Monday turned out to be a warmer day for riding at The Sled Den!!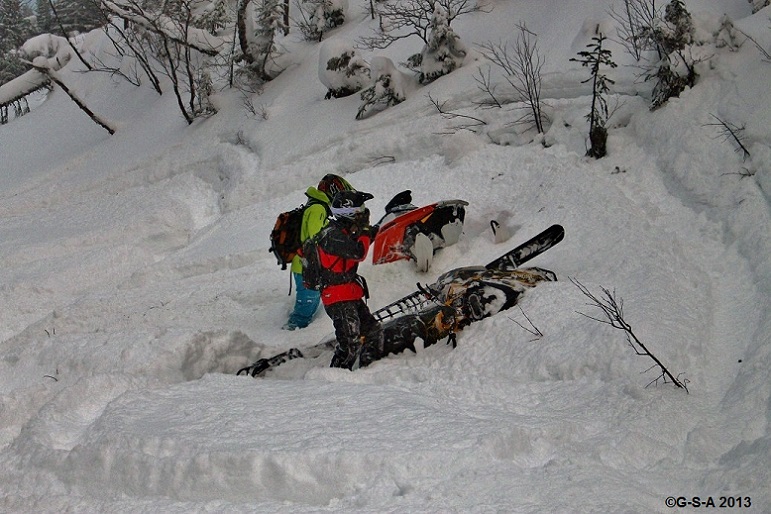 Unfortunately the sun has come out only a few times in the last month…..and today wasn't any different…..yep, it snowed all day again.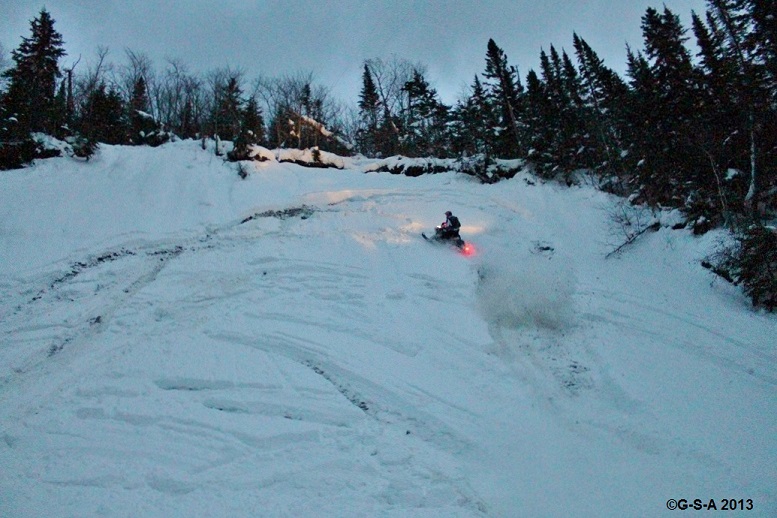 There is a fair amount of snow in the backcountry in some areas…..but not everywhere has good snow. One area I ride has just over 3 feet. My favourite spot has 4'- 6'. Where?  Hmmmm……somewhere in the Chic-Chocs….lol….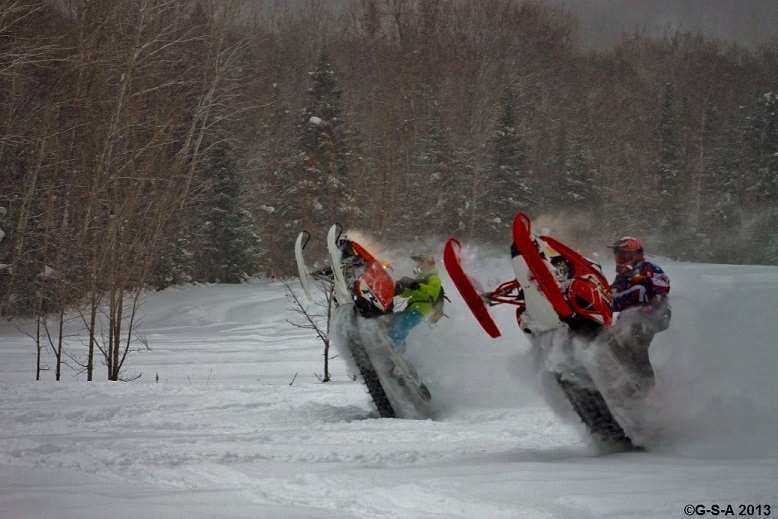 Now, this is why we ride different spots! …..not to mention rider traffic….which is still low in the Gaspésie.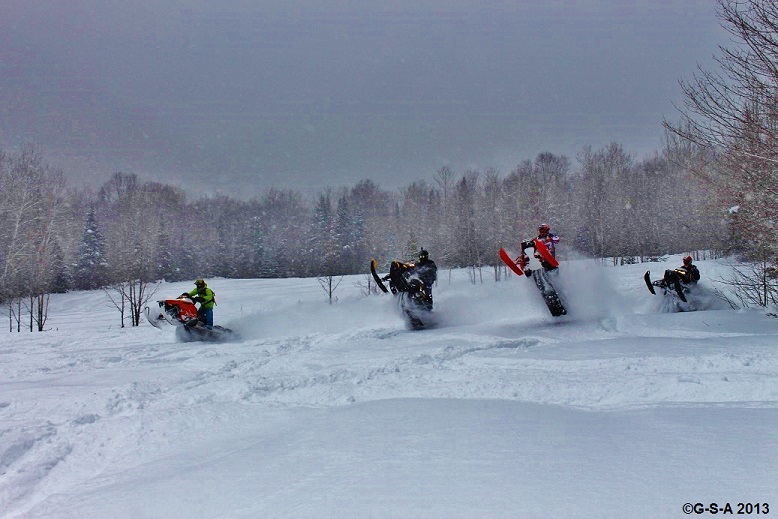 The Tree Companies are cutting every year so here, it's just growing in size and so it will  be big enough one day for riders to ride fresh snow all the time. We're not all the same when it comes to riding, so this always leaves a climb here……or a few turns there……..trees to ride……even if it doesn't snow for a while…..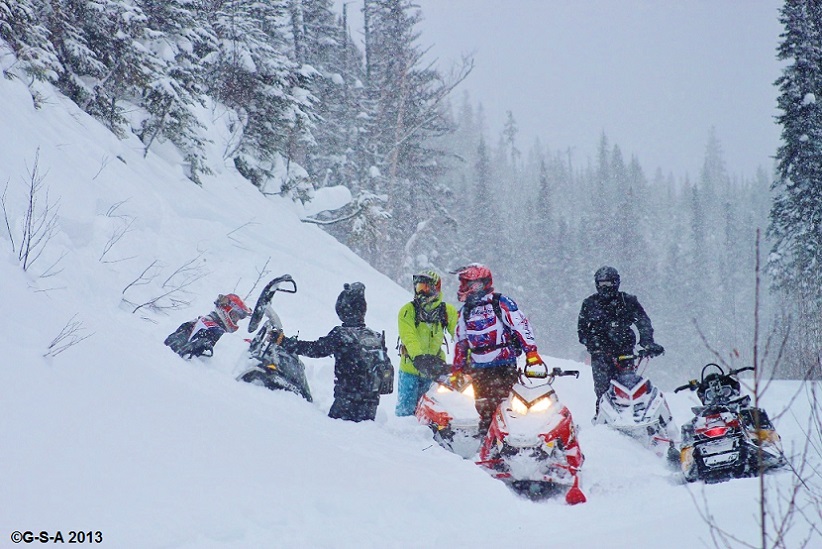 For some reason there sure seemed to be a lot of big balls in the mountains on Monday!!!!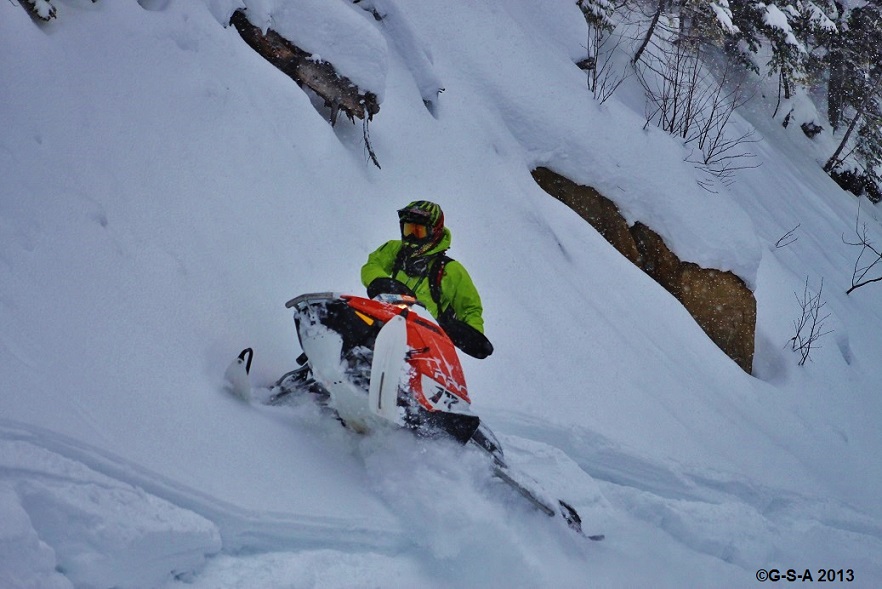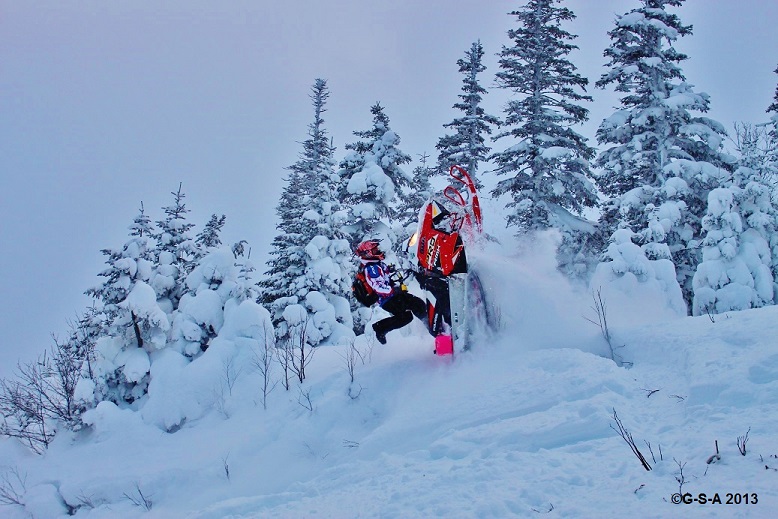 All the boys were stepping it up a notch yesterday! …..made for some great shots. The more fun you have, the more great shots I get. I think it's a fair trade….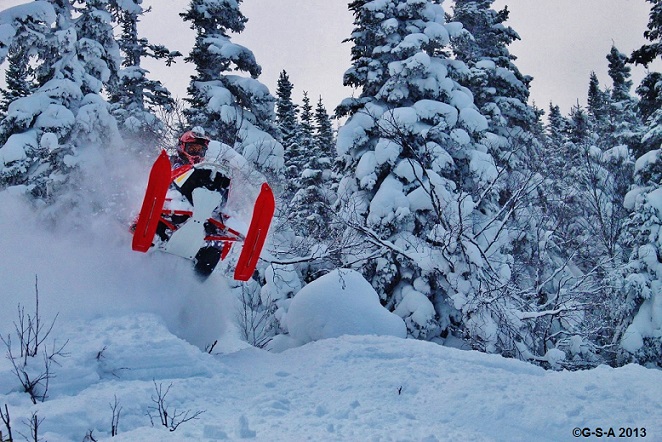 The weather is mega cold now and this will set the snow and make a great base.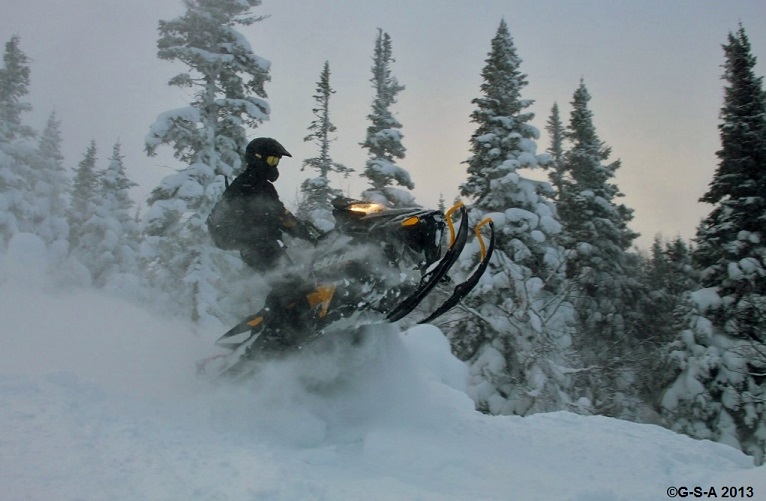 They say big snow on the weekend…..LOL…..These guys kill me....lol…..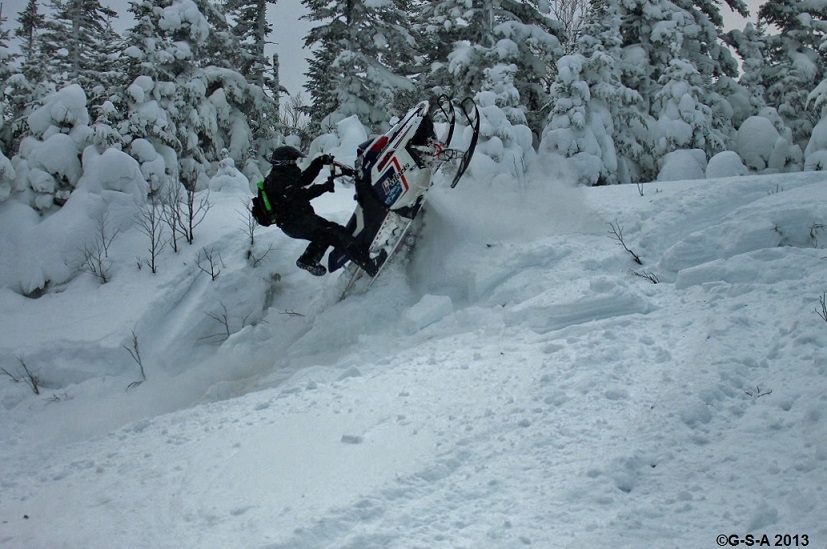 Just keep looking at this page for the real snow report….lol…..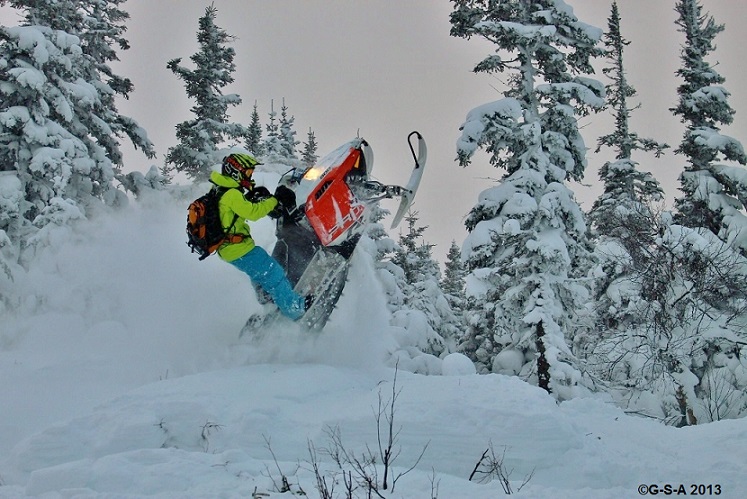 From The Sled Den, we wish you all a Happy, Healthy, Prosperous and Tons of Snow Filled New Year……..Jack
TODAY'S SLIDE SHOW