Update from The Sled Den
Wednesday, Dec 11 2013

The snow machines were turned on in The Sled Den backcountry today!
The sleds sure looked happy when I looked out the window as soon as I got up this morning………..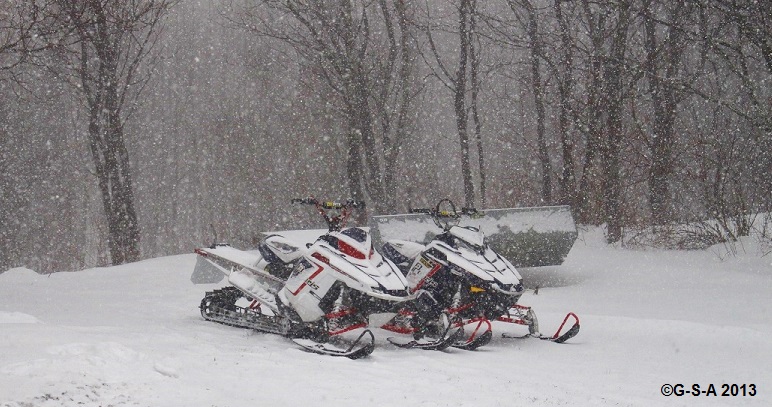 Northwest, North, Northeast…... When the wind is blowing hard we get snow squalls.  These all add up in the mountains. The moist air mixed with snow comes in from the ocean and then hits the mountains……which forces it up to 3500 ft+….. Then the moisture in the air also turns to snow and this is why we get big amounts in the Chic Chocs.
This is why we call this area the B.C. of Gaspésie.
We now have 10+ cms (4 in) and I am sure much more up in the mountains.  
Snowed all day!!!!!  Whoohoo!!!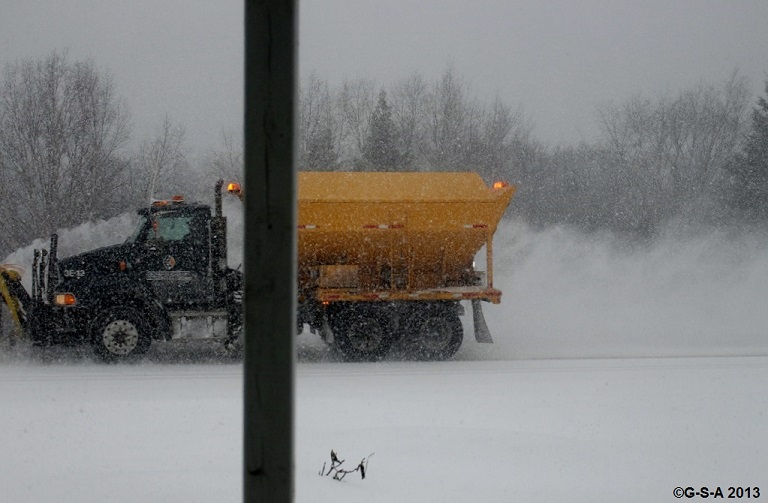 Might get a quick ride in tomorrow but they say more snow…. .....well snow squalls.... still snowing now!
Have a group this weekend and I think there will be POW to play in…..lol….. I will have more pics for this Saturday with the usual snow report on the blog.
I am getting excited for this season.....my snow dancing is definitely working!!! 
The snow is cooperating and it's really starting to feel like winter at The Sled Den.
Winter started in the mountains a month ago…..but around here it's only been a week or so.
Hey, ….. it did start up above 2000' - I rode November 17th  or 18th ….. check the blog.....
                                                       .........Jack