Update from The Sled Den
Tuesday, April 15 2014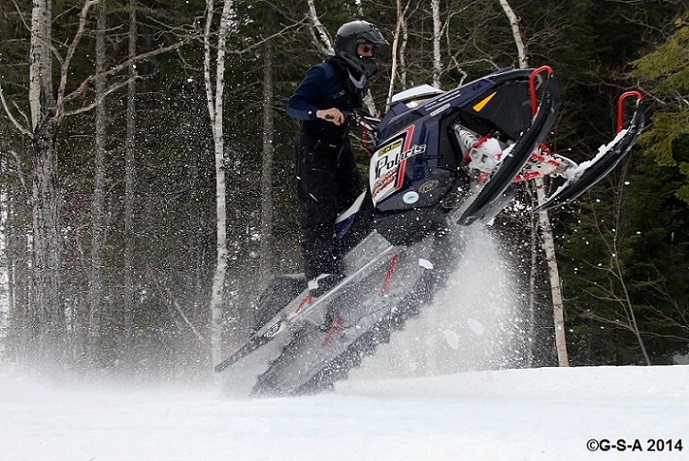 Just a few quick words from The Sled Den today……
Well the rain never came……..and the snow is soft on the south side of cuts below 1200 ft.
The east sides are still good……..
Above 2000 ft the cuts everywhere are good and the temps are supposed to be below 0 C for the rest of the week…..so no riding above 1500 ft for a few days.
| | |
| --- | --- |
| This will just extend the riding….. | |
Took a few pics but it was windy and cloudy….
My son didn't feel like riding…. so I did but, hey, I'm not 20 anymore !!!
Had fun and got a couple of good pics…..hope we get more snow than expected……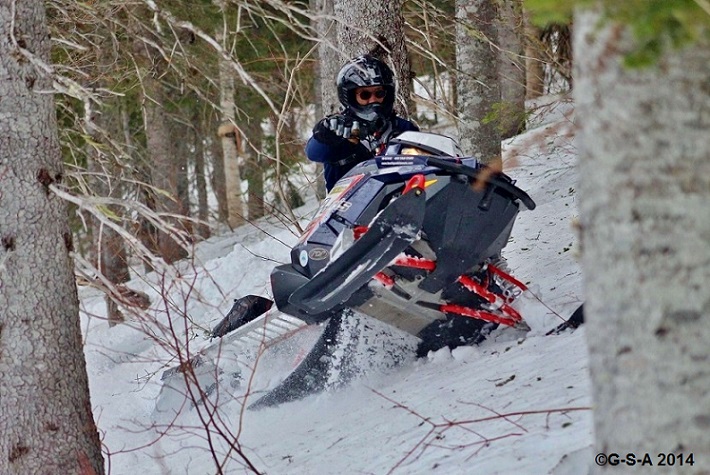 Sure would be nice to ride some pow again!  Winter is back and it's OK by me…..lol….. Jack