Sled Den Update for
Saturday, March 23
rd
This day of the year has come and gone….
The Sled Den group rode from 1400 feet and we were in 3 feet plus….Then when we got to 2500 feet we were in more than 4 feet of powder…..Whoohoo....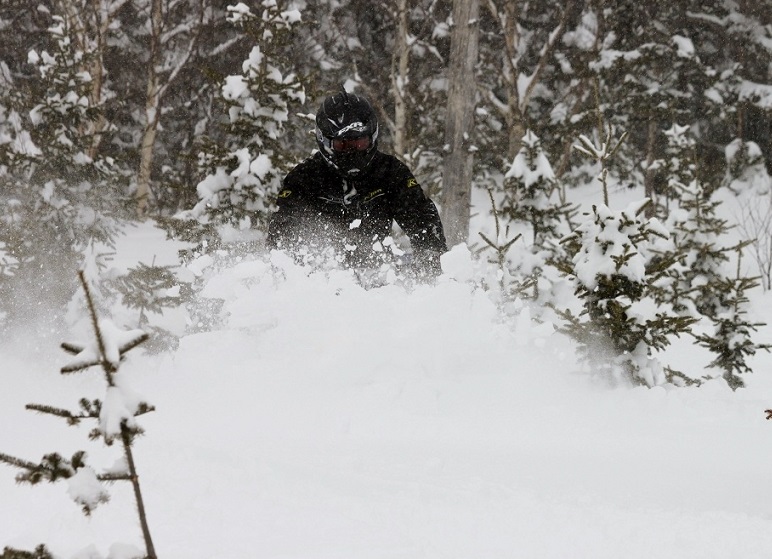 Snow over the front of the sleds all day….I have never ridden in snow this deep in the Gaspésie…..rode with my throttle on the handlebar all day…..
There was a 600 and it had to stay on the road….and it still got stuck....
I could go on but pics speak for themselves!! Took some insane video as well but can only upload it once I get back to civilization!

The sleds kept disappearing in the snow.. If you got off your sled …you drowned..!!
The snow was just stupid.. there is way more snow this year.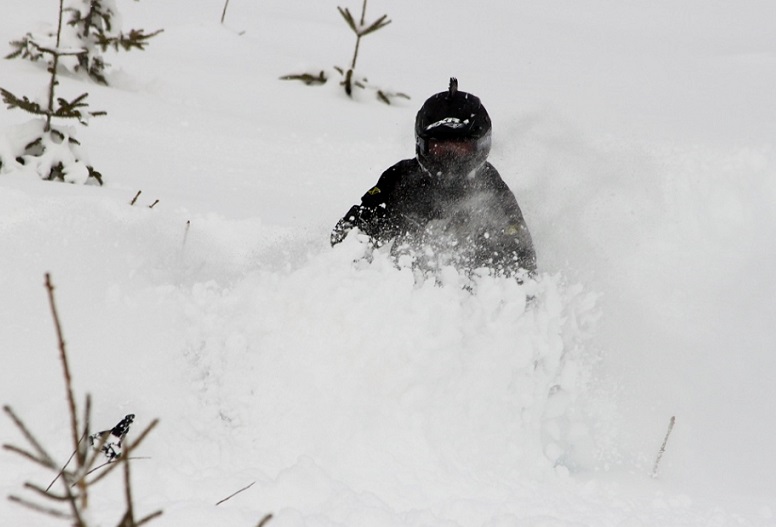 As for snow coverage, the winds in the storm were weak, so there was a good amount of snow everywhere….This means it will take longer to track up… WHY?....because the snow is not just piled up in a corner...It fell just about evenly everywhere...
The trails didn't get groomed today….some sleds rode but there were some on the 132 again today…They should groom tomorrow.
....THIS IS CHANTAL, HER SLED ALMOST JOINED "THE CLIFF CLUB" - 
Yes, Ladies, you can sled the backcountry.....

The Sled Den got close to 2 feet….Then it jumps as you go up in elevation…Its prime!…. and to think there will be another foot Wednesday....Jack
MORE PICS ON THE VIDEO AND PIC GALLERY PAGE - CLICK HERE

RETURN FROM MARCH 23RD UPDATE TO MAIN BLOG