Sunday Morning Feb 24 -
Update at the Sled Den

Another glorious day with Blue Bird Skies at the Sled Den Gaspésie – second one in a row…..the trails are a little rough 'cause they haven't had time to harden up!  I'd give them a 6 out of 10 !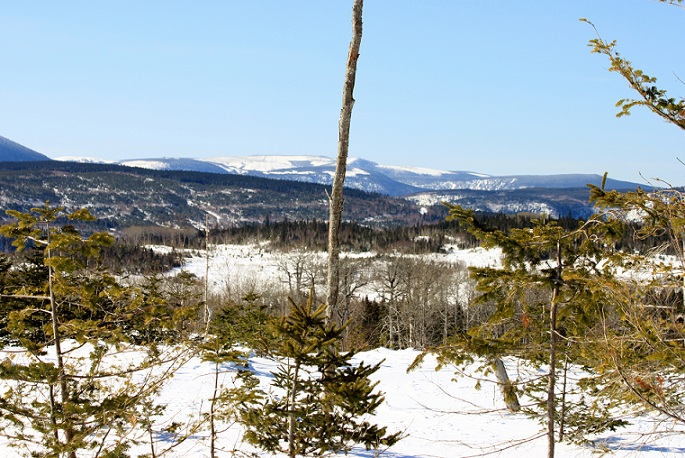 Chic Chocs from the other side......

There seems to be more people on the trails this week than usual…..but I think there are more people riding the cuts in Gaspesie than the trails….Most well-known areas are tracked up already. There is still stuff in those spots but they are crazy lines that most can't do! So you guys with ATTITUDE still have a challenge!
.....side hilling......

There are places that no one has been to yet - but I am sure those will be tracked within the next 2 days. No one else has gotten powder like us in a while, so a lot of mountain riders have decided to ride here.
The snow has already set up. With the sun and the warm temps, not to mention the wind with the storm, the snow is packed but not near the sides of cuts and also for you "Burandts"  ...…the trees are full of deep deep pow pow!
The Great Group from CT.....

Got some great shots of the boys from CT. What a combo! They got to ride in a 60 – 90 cms dumping of snow and then 2 Blue Bird days…..Sledder's Paradise!!!.............more later…….Jack
..........the easy stuff............

Whoowhoo!.........what more to say.......

.........and another one............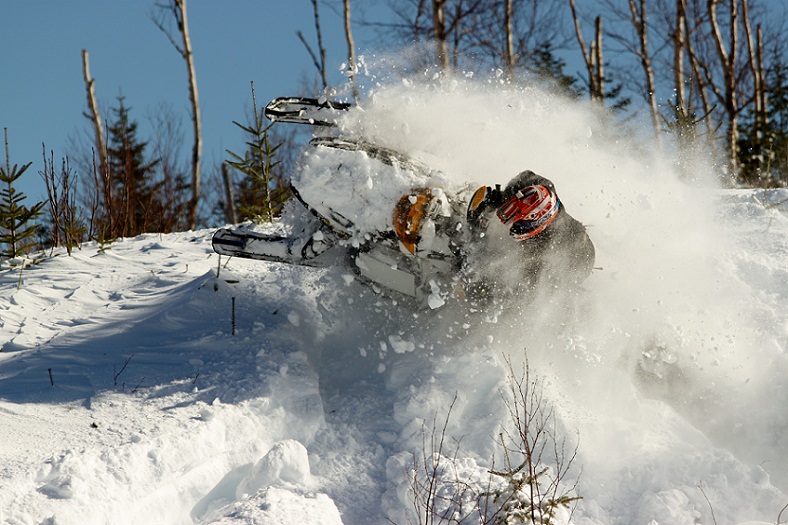 ......natural path through nature's beauty.......

.......sun rest......

Return from Sunday Feb 24 Update to Main Blog