Morning Update at the
Sled Den for
Sunday, March 3rd

Whoohoo - the Sled Den is getting hammered….!!!!
When does 1 + 1 = 1?
Well, yesterday we got more than a foot at the Sled Den……and by this morning another foot fell…..put it together and there is now more than 2 feet of new snow that came down…..but because it was wet and heavy we only got a foot……Whoohoo…..
I have to clean another foot off my sled….2 days in a row…..The trails will be bumpy now 'cause of all the new snow….It's insane how much we have gotten.....and it looks like more today….!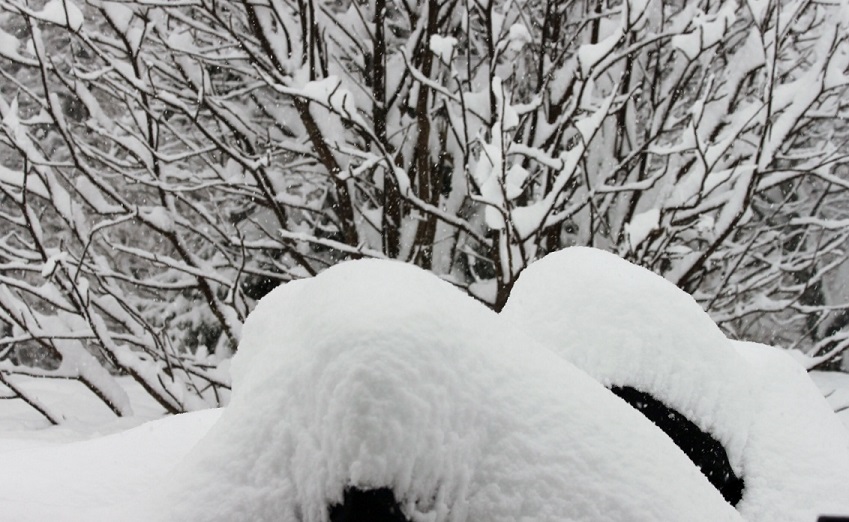 Sled Den backyard........

I will see how much fell in the mountains when we go out today …..They already had 1 - 2 feet depending on the elevation  and we'll be riding the high mountains today…..Will report tonight on the conditions…..have been told there were 2 - 3 feet above 2500 ft....I shall get the pics for that…..
Hurry down 'cause the snow in the Haute Gaspésie is stupid…..(seriously, bring a shovel ...lol)… the guy with the yellow hand guards is John…..Carl is the other guy…..
……more later, Jack       

John playing........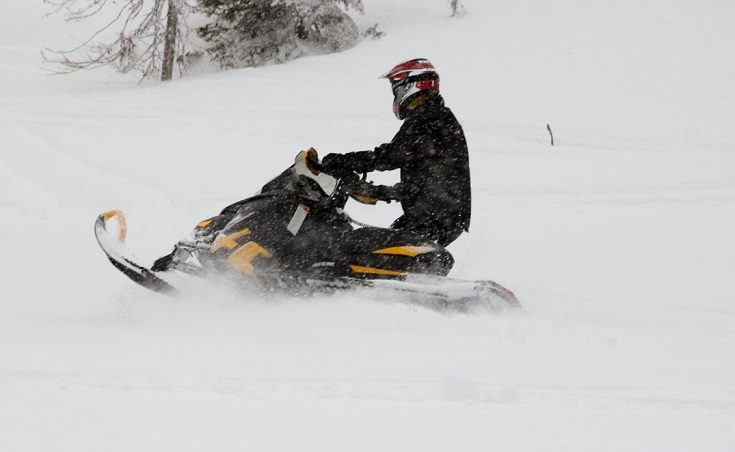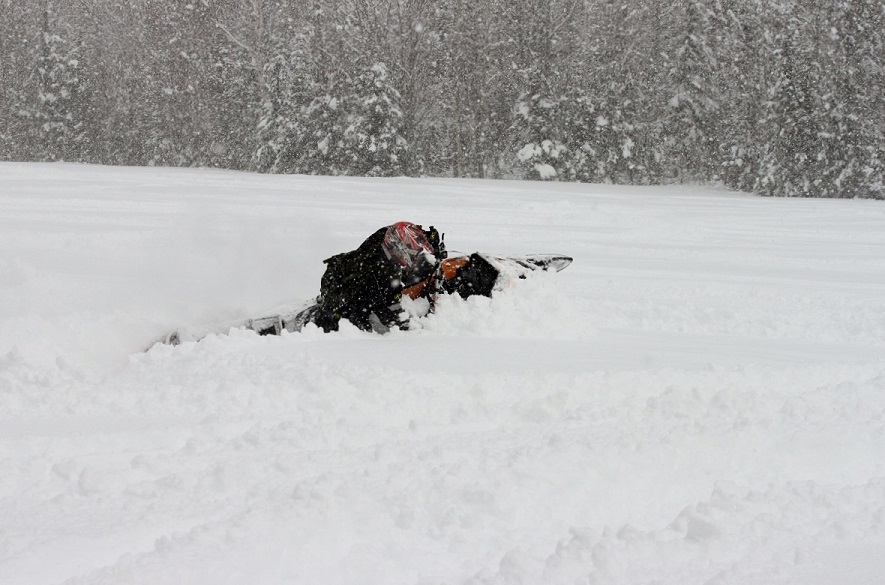 Carl's turn.......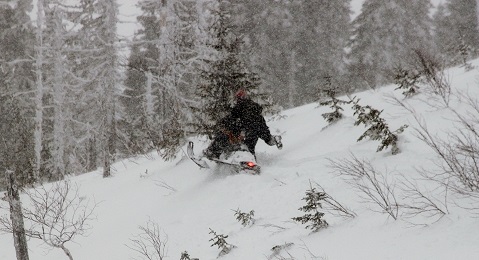 Return from Sunday Morning March 3rd Update to Main Blog