Quick update from The Sled Den
Sunday, Jan 25, 2015

This morning woke up to a new 6" of fresh pow at The Sled Den…….
The guys were excited to see the new snow. The weather was getting windy after we finished breakfast…..and the drive down the coast was limited visibility 'cause of the wind and snow.
The ride wasn't any easier into the backcountry. We ended up at 2500' with a good 12"…..but where the wind blew was stupid deep. Close to 2 - 3 feet where the wind blew it. The day was spent driving with over the hood into the face pow. We rode for about 3 hours and the guys were soaked.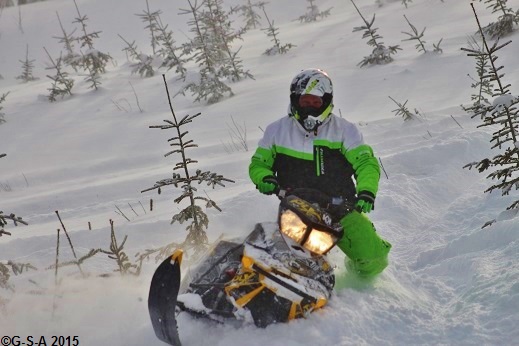 The ride out was hard to see too. On our way home the snow squalls began to get really strong. Looks like the snow will be deep tomorrow. With good wind the tracks on the way back were completely covered.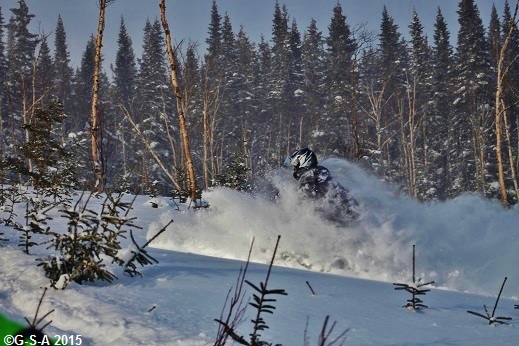 Needless to say we are all smiling thinking of the in the face snow tomorrow..........
                    .................. Jack