The Sled Den Report
Wednesday, Jan 14, 2015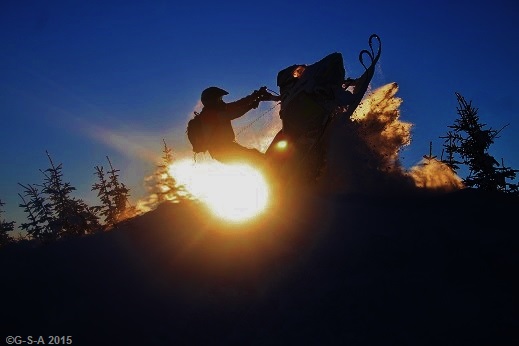 Had a great day at The Sled Den with Bret and Justin….. The weather is still a bit cold but the sun and fun made up for it. We still have to search for snow…..not everywhere is deep…..still thin pow on the cement. The next few days says a foot……I hope we get more!
Took the guys up to 3800' and they saw the 10' on the top of the mountain! We could also see the mountains of the Gaspe National Park…..as well as the ocean……..
We found some areas where people had already ridden and found the snow too thin in those areas. I remembered where I saw the pics from other companies and figured out where no one would ride…and that is plenty of spots. The easy stuff gets done but not the trees and areas with no way out…..like a road or trail at the bottom where they can leave if it's too hard to get out.….lots of places like that here.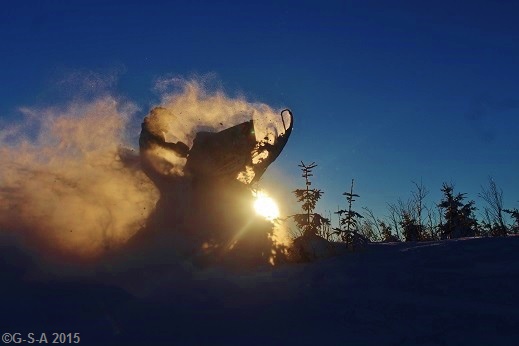 I even ride drifts I told friends I would ride…..lol…..took me 3 years!!!
I hope the weatherman is wrong and we get stupid snow……
                                                                    ...........Jack