Sled Den report
Monday, Jan 12, 2015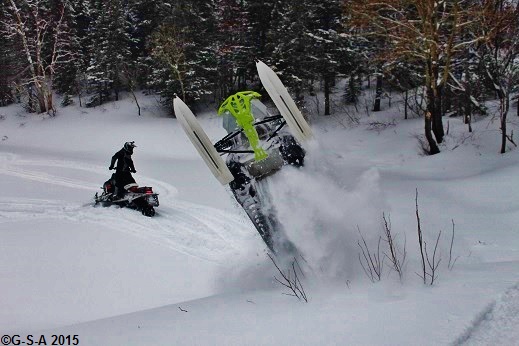 Well finally….finally…. The Sled Den has some good snow on the 5 - 6' of cement in the backcountry!!! ….although it's still thin in some spots….the wind has been pretty bad this year.
It's going to take a good storm to cover all the open stuff! The trees are full of snow…..so are the east side slopes…..the wind blows from the west usually.
I had fun today with my local buddies…..they were excited to finally see some pow too! Took them to a spot where they have never been…. LOL…. funny, live here all your life and someone else shows you around!!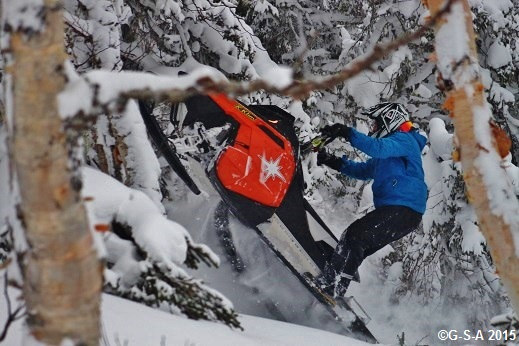 It's like fishing…..everyone gets lazy and doesn't bother looking….the more spots the better. All spots start in secret but eventually end up being found! Just look where it takes an effort to get to…..this will ensure that spot stays secret a little longer…….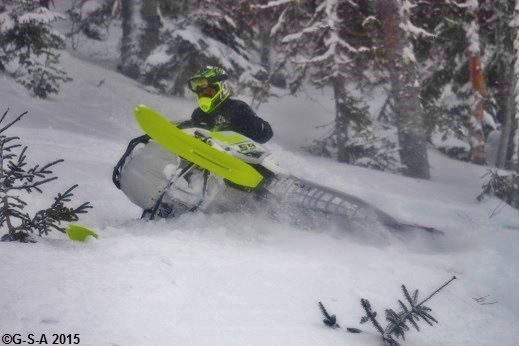 Going out tomorrow to ride in the new snow. It's snowing now so I hope we get some fluff to make some nice pics. It's been a little slow for pics 'cause the snow has been too hard…….but these ones from today show that it's getting better…..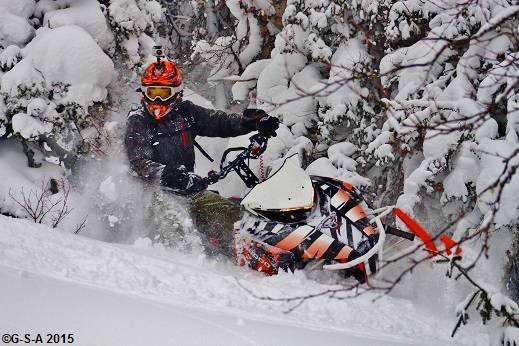 Hope for snow…..pray for snow…..do the Snow Dance……
                                                                                   ……………Jack