Report from The Sled Den
Saturday, Jan 10, 2015

We're starting to really gear up now at The Sled Den……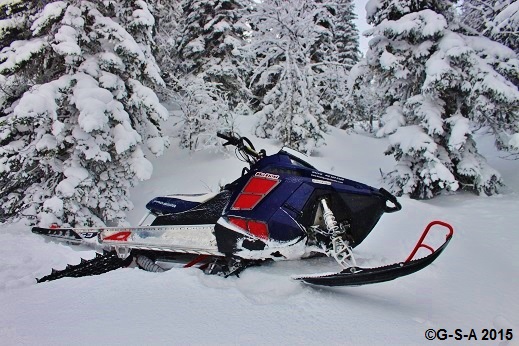 The snow is pretty good……we've gotten just over a foot of new stuff!
Wish we had gotten some good storms but they seem to be just missing us. The weather has been really cold the last week or so….this usually means no big snow……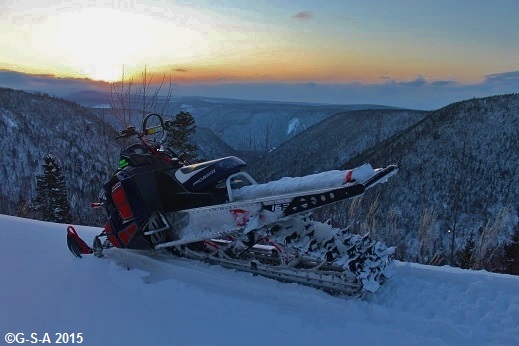 My sled had a crank bearing fail...........
 So, on its second year on the after-market warranty the sled had a whole new motor job…..crank, cylinders, pistons. Also changed the gas filter again as well as the injectors. The slides still look new with just under 9000 kms on the sled….about 5500 miles……also the 8 bearings in the skid are still fine too.  I am shocked the skid still looks new!
| | |
| --- | --- |
| ......was happy about Groupe P.P.P. honouring the Warranty. | |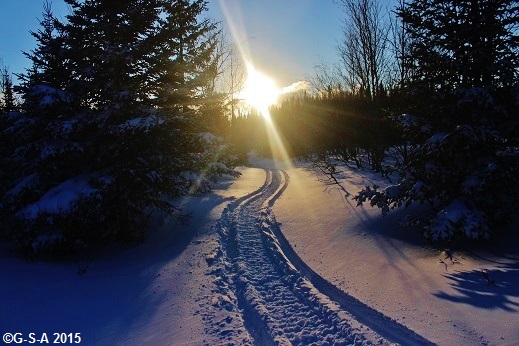 I rode the trail to break my sled in. I do have a trail pass and get one every year......never really get a chance to just soak up the views 'cause we are usually too busy riding and playing in the backcountry.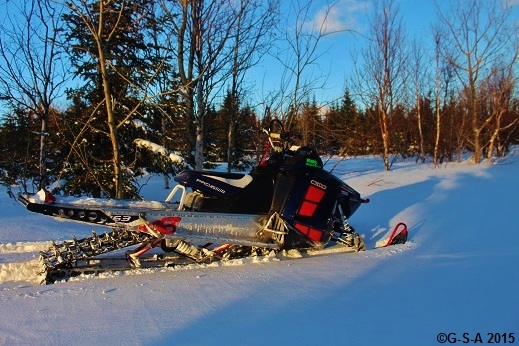 It's really cold now so I hope we get more snow and warmer temps. Will start to report more often now that the snow is back instead of the cement….....and........ I have my sled back......(whooohooo!!)
                                                                            ...…..Jack