Report from The Sled Den
Friday, April 24, 2015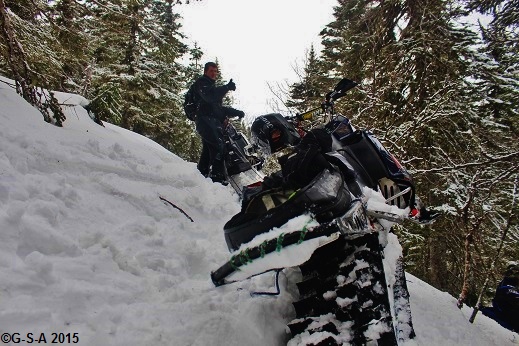 At The Sled Den, we think that if you are a stronger, better rider than everyone else, it's better to teach the weaker, less experienced riders than just showing off…..you will have naturally earned praise & respect…..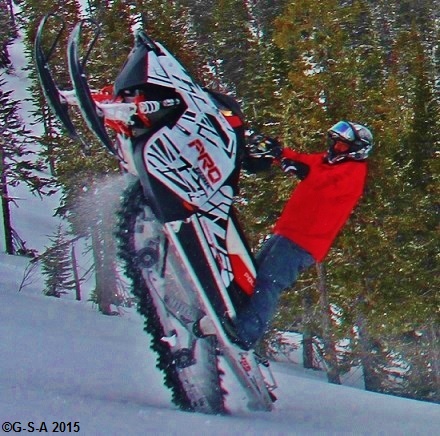 A last look out the window last night showed it was snowing….so the anticipation was crazy when we woke up this morning…....the temp was 32 F / 0 C…..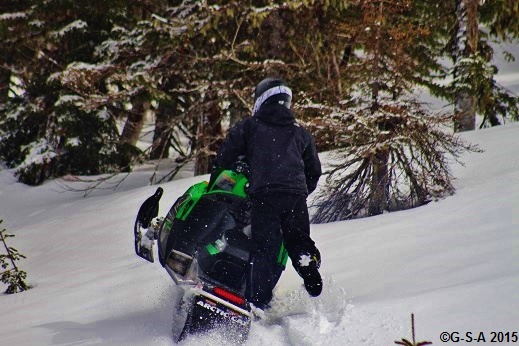 The forecast was for snow up high….when we got to our launch site, the snow was still coming down. The drive on our sleds went from wet snow, under an inch…..at 2000 ft it was 3 – 4 inches but wet….at 3000 ft the snow was like mashed potatoes…..not fluffy at all….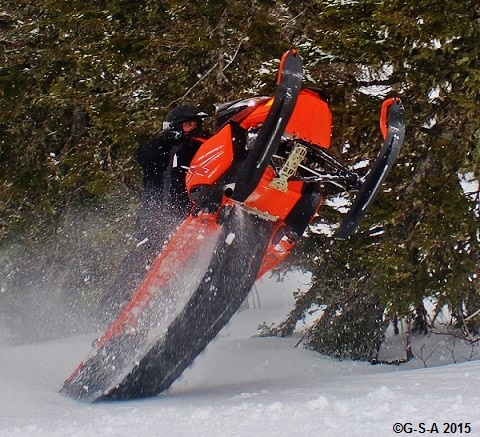 The guys still had a blast….above 2500 ft the snow has not gone down AT ALL….not a bit……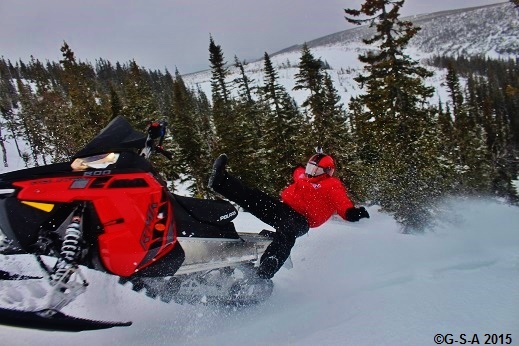 Whoops........!!!
This make me think we will get a ride in on June 1st…whoohoo!!
If I can, I will ride my sled then load it back onto the truck then take my dirt bike off and ride it for a bit and go see my bear rifle hunter buddy on the south side of the mountains under 2500 ft (he doesn't sled!)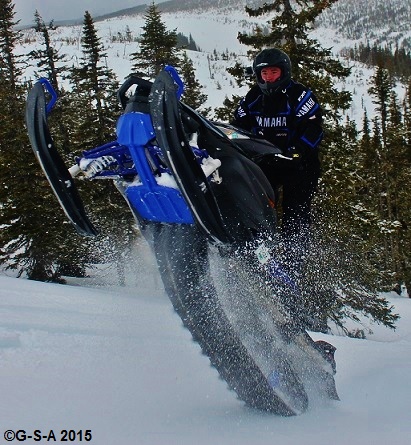 No riding now below 2000 feet….the snow is too soft. The road we ride is OK but below that the snow is sinky…….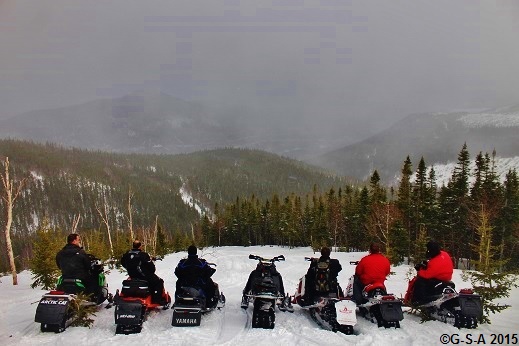 Still looks like winter above 2500 feet......YEAH!!!! 

                                                             …….Jack