Report from a guest at The Sled Den
Thursday, Feb 19, 2015

Today the group was full of ambition and anticipation of a great day on the snow....with a little bit of anxiety about the snow conditions…..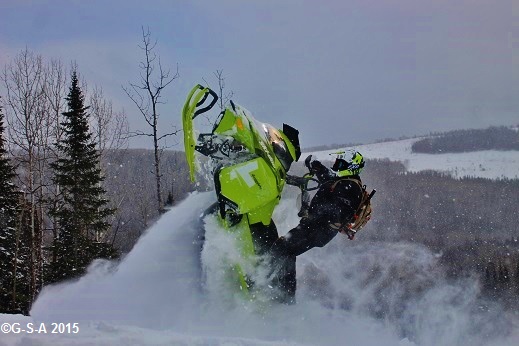 Keith
While the group was consuming a home cooked breakfast, prepared and served by Eva, Jack explained to the group that he had a plan to travel a little further today to find the "Good" snow.  The group prepared for the day out and dressed accordingly to accommodate for a longer ride to find the "Good" snow.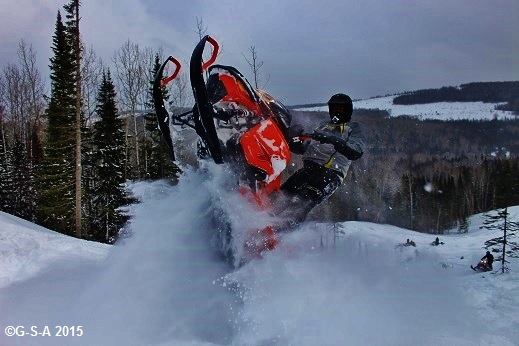 Reed
Jack took us to a friend's house where we parked for the day and rode together.  We ran into some technical difficulties as we were unloading the truck and without skipping a beat, Jack recommended a solution that allowed most of the group to find a cut where we could ride while the technical difficulties were resolved.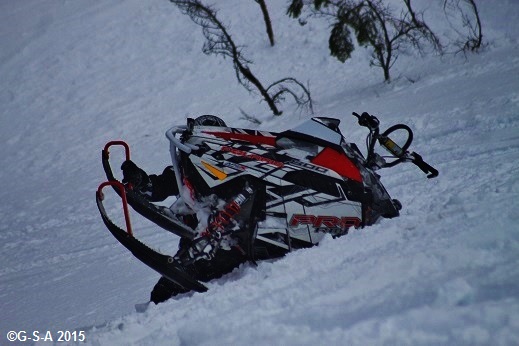 Trevor
When Jack returned after all issues were resolved, he brought everyone some additional fuel and topped up all the tanks in the group to ensure that we could stick to the original itinerary for the day.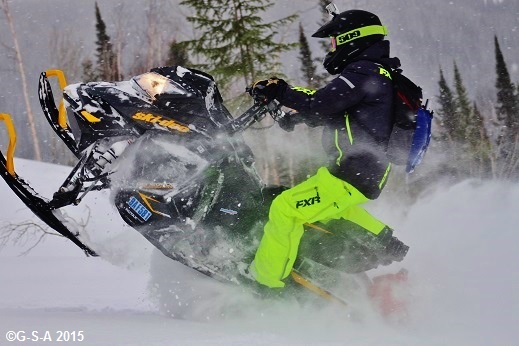 Marcus
Once the drama for the day was dealt with, the group headed together to an extensive riding area with great snow conditions.  Not sure just how he was able to find the snow conditions, but Jack pulled another miracle out of his bag of tricks!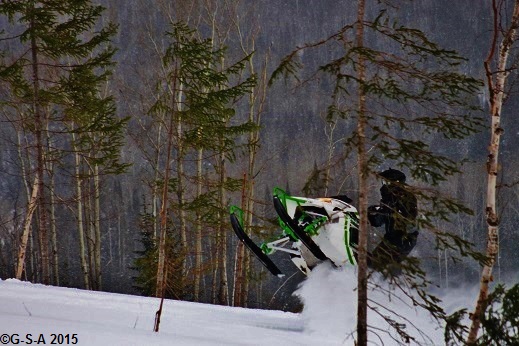 Tim
The boys from Maine conceded that there was a necessity for them to all roll it over "East Coast" style!  In Steep and Deep, it's the only way to get it done!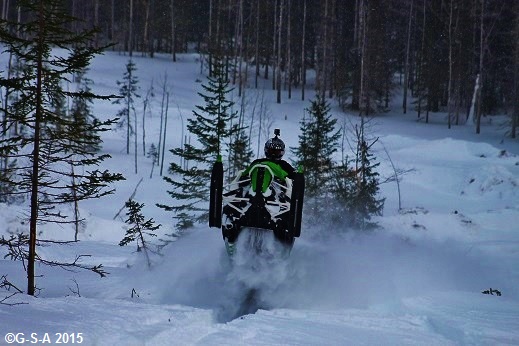 Andrew
After a long day of riding, the boys from Ontario were sitting around the kitchen table and started discussing the missing member of their group, "Furry".  Although he could not come along for the 2015 trip, the guys reminisced about his epic feats from the previous year…….and anticipated the heightened expectations for the 2016 season!  Better get some more time in saddle, Furry!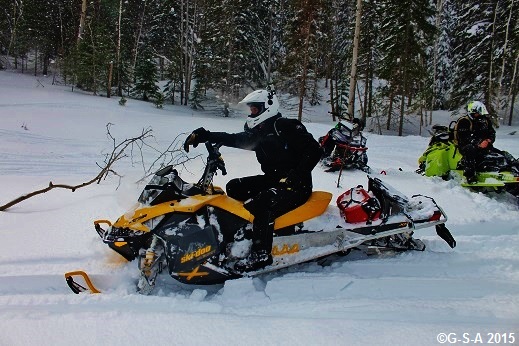 Ron
The day ended, as expected, with a group of sledder's sitting around The Den looking at photos and videos from the day.  There was lots of discussion, and acknowledgements from the group that the "K"- FreeRide was the king of the photos for the day. 
"K's" quote of the day "this is the Revy of the East!"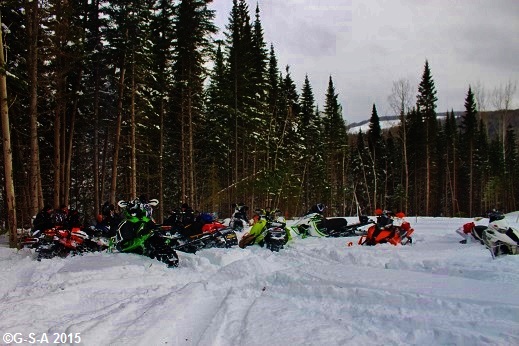 Toasting our wraps on the fire while telling tales about the morning's run...
                                                                   Trevor