Report from The Sled Den
Wednesday, March 18, 2015

WHOOHOO from The Sled Den…….!!!
Super sick day riding with the boys from Connecticut!!!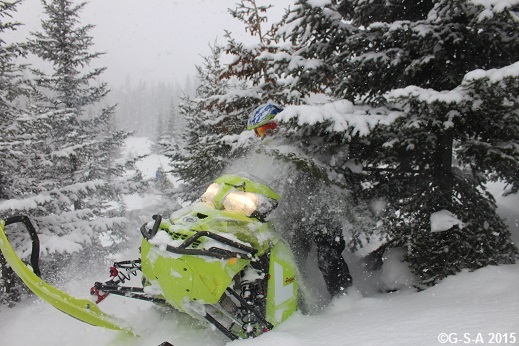 We showed a few of them some tricks and in the last 2 days they've improved a lot…..and then the rest of them let loose………  
The guys really kicked ass today! Guess the 8" of new snow got them going……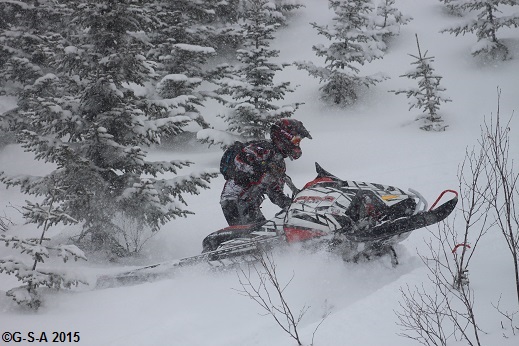 We got up and saw it had started snowing around 7 am…..it quickly started to fall really hard. The drive to the launching spot was filled with wondering as to just how much fell up high.
We were not disappointed!! To our pleased surprise there was 3-4" of new snow.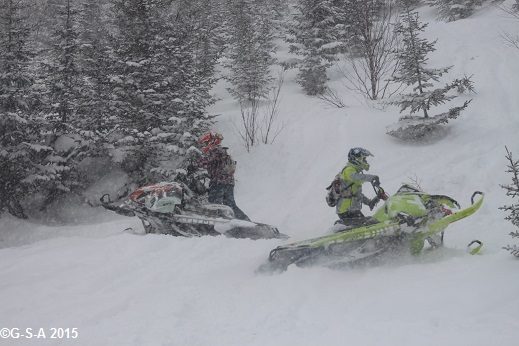 The day was a bit tough to ride…..the snow was coming down like crazy.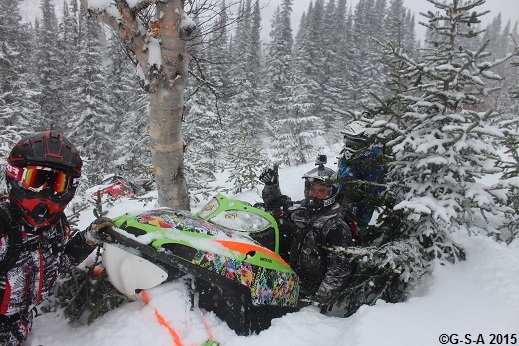 When we left we didn't see our tracks from the morning....there was now close to a foot.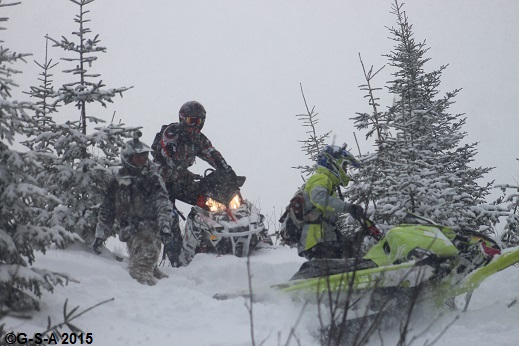 Tonight, they are calling for another 6-8"……this will make it epic tomorrow.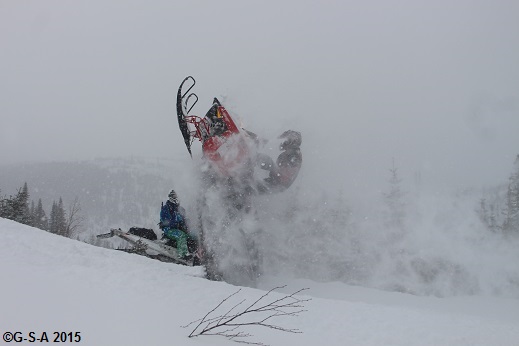 Hope we get lots 'cause the guys have said they would step it up even more.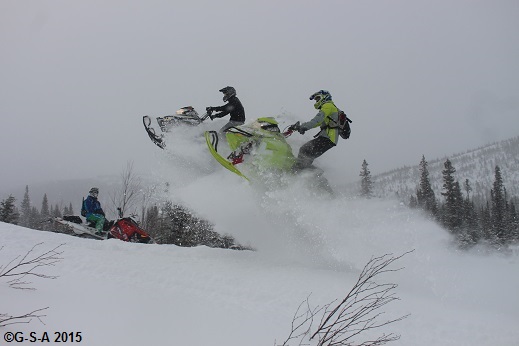 Can't wait for the show….
                                               …… Jack