Report from a guest at The Sled Den
Wednesday, Feb 18, 2015

(Happy Birthday Keith!)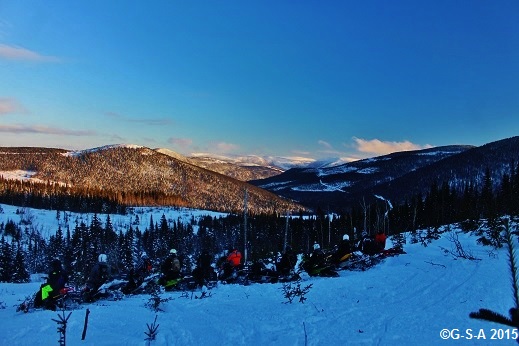 Direct from The Sled Den - the second installment of the "Guest Perspective".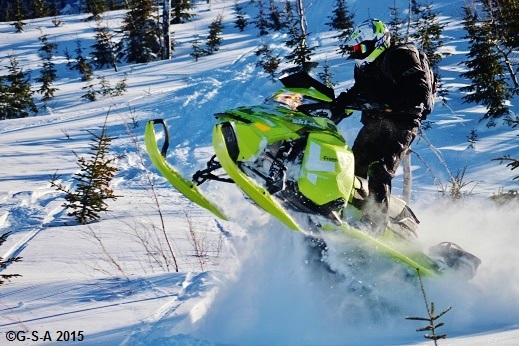 Well, I will start this blog by saying we decided on a return visit to The Sled Den during the 2015 season. It must really be something to experience as this meant spending another 14 hours in the truck to kick off another EPIC adventure.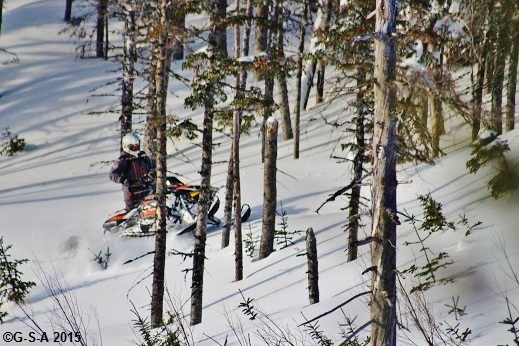 After a long trip, it was like coming home again. We were met by Eva and Jack this morning with a smile and the hospitality we were expecting as returning friends.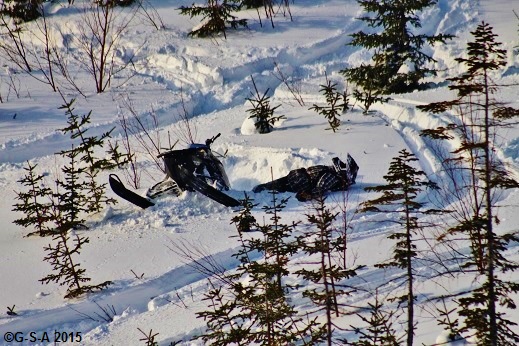 It's also a new group of friends at The Sled Den today; 3 from Maine and 6 of us from Ontario. The group met minutes before heading out to the trail head for a day in the back country.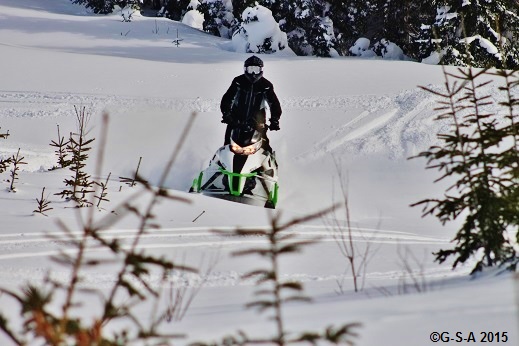 Several of the guys from Maine quickly established a strong relationship with "Chuggin Dougie" after he demonstrated his ability to free a sled from a sticky situation with a feat of unbelievable strength, including rolling a sled end over end with one push!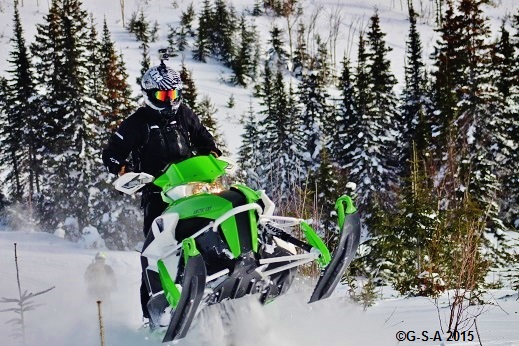 With the snow conditions less than ideal, Jack and Ryan were quick to determine the cuts that would provide the group with the best riding conditions.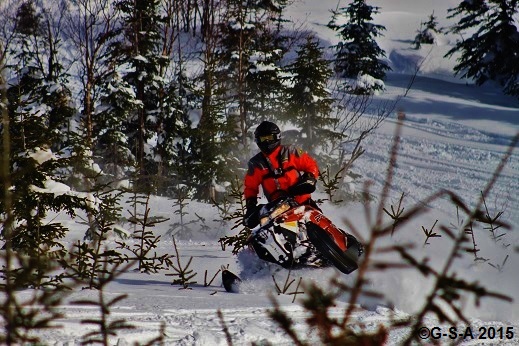 We traveled to several cuts and tree lines to find the snow that had not been wind swept or packed down.  They did not disappoint.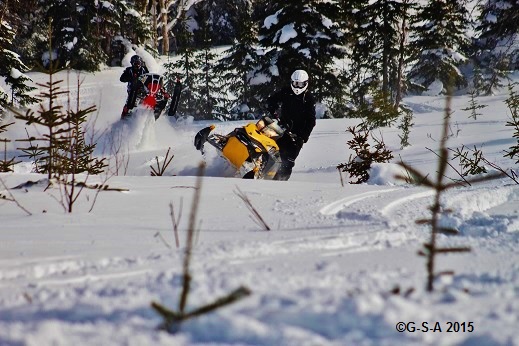 Tonight the house is full of anticipation of an adventure tomorrow ……to find good snow and technical riding areas to satisfy the enthusiasm of the friends at The Sled Den.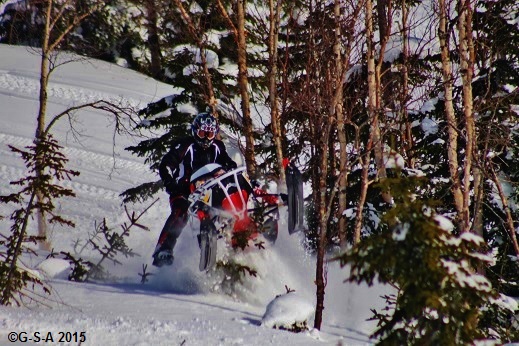 Stay tuned for a continued "Guest Perspective" tomorrow.
                                                                                 Trevor