Sled Den report
Thursday, Dec 17,2014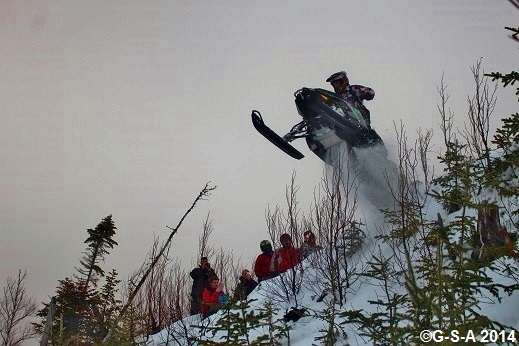 With The Sled Den full of friends, we were all looking forward to the fresh white stuff brought on by the nor'easter……….
Well, the big storm went bad……We got close to 2 feet before the warm temps and rain. The valley got close to a foot but it went down to 6 - 8"….. cement...... Up high it's 5-6 feet ......of cement….
We are getting snow tomorrow but we need a good amount to cover all the ice.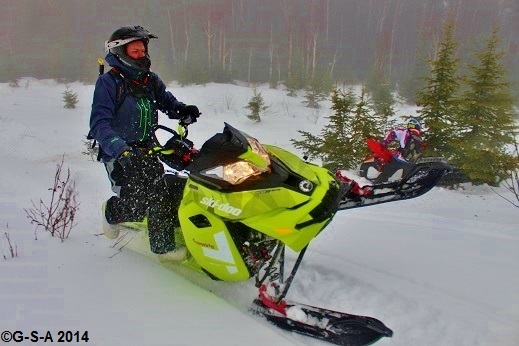 Great base for sledding!
The trails will open with the next snow fall…..if it's a good one. All the snow is above 1000'…….
These are my friends from New Hampshire and they made the best of it. Everyone left early 'cause of the cement. Three guys stuck it out a little longer but the temps went cold and it sucked!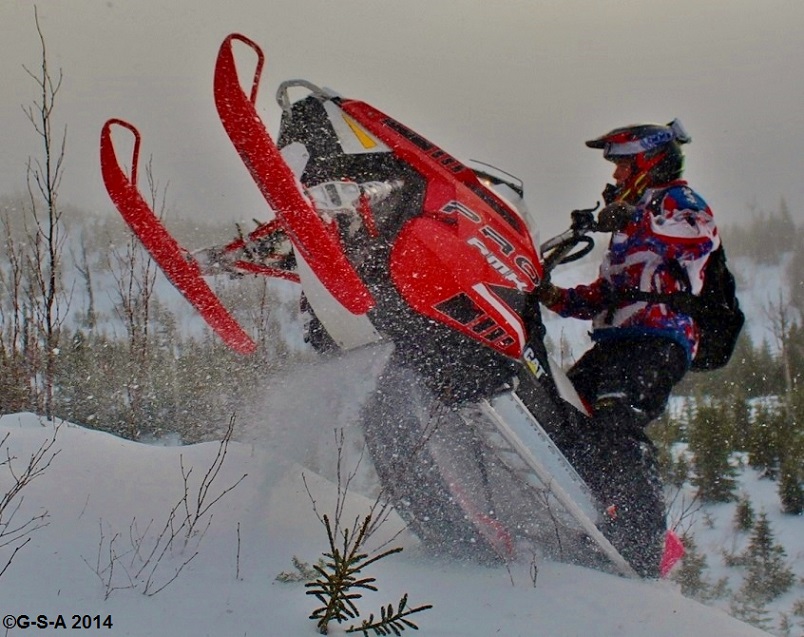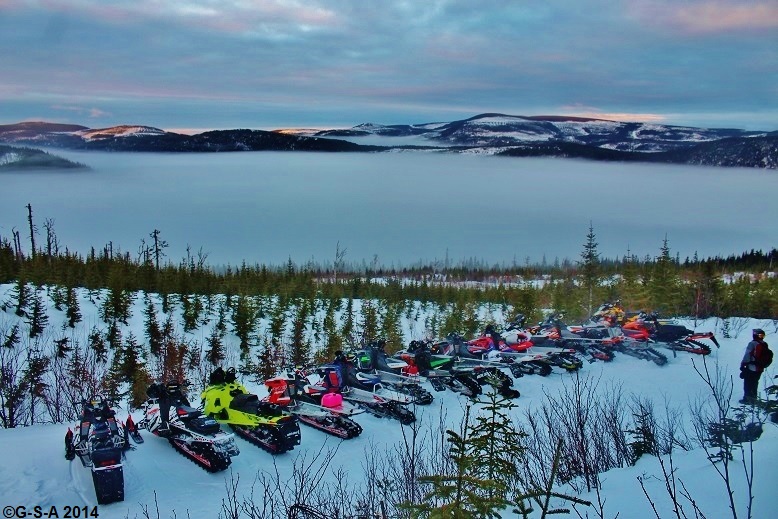 Came down the mountain on our way home and…..what a sight!!  This pic really doesn't do justice to the majestic beauty or to the subtle pink tinge on the snow-capped mountains…..
I told my American friends that there was a trail to go up higher in the mountains but that there was a tree laying across it….        Well, Ian & Wayne said 'let's cut it' so we'll be able to pass  & so can everyone else  – sad to say that it took Americans to come to Canada to clear a trail for us backcountry riders  - all the locals knew the tree was there.....but none made the effort to clear it!  Thanks guys!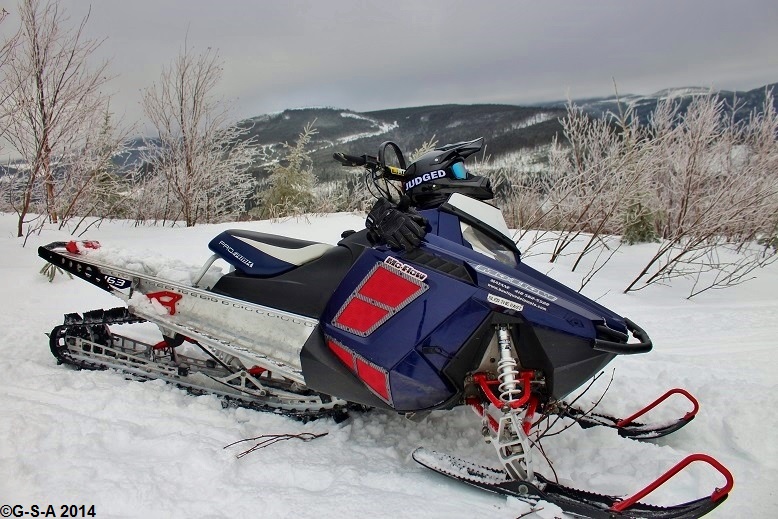 It was a warm weekend – got to test my MO-FLOW VENTS: no heat problems!
 The Sled Den is also excited to announce that we are testing a new line of snowmobile gear called JUDGED and as I am not brand friendly.....I will be honest in my reviews.  The best part about the JUDGED brand company is they are willing to work with us to ensure their product is # 1. I value quality!
I will post on Friday what we got…..and if they've groomed the trails. No riding here unless up high…..
                                                      ……Jack