Report from The Sled Den
Monday, March 16, 2015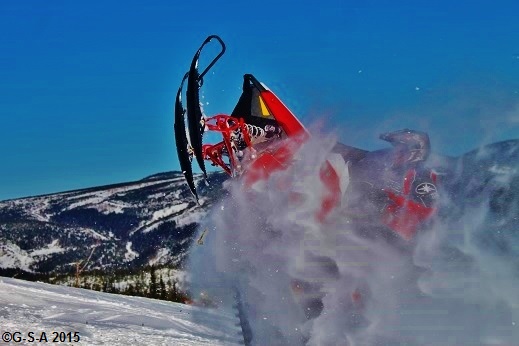 The time for snow at The Sled Den is NOW !!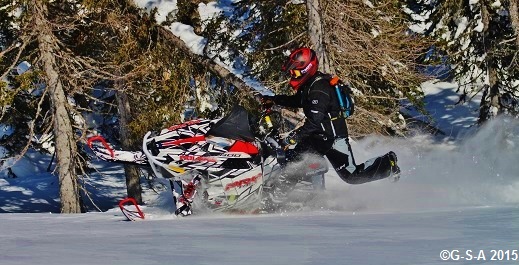 It's been quite a while and we are now starting to look into areas we have not visited in a few years. The areas we usually ride are beginning to show wear from the wind and riders…..so we are now looking where my son and I rode 2 years ago.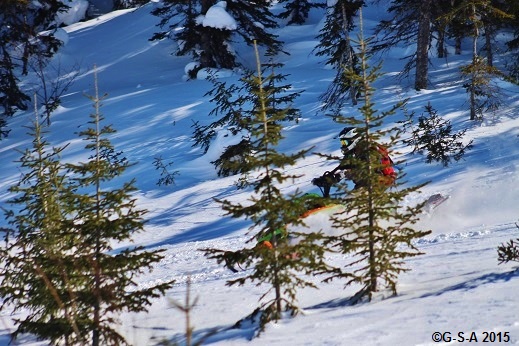 Kinda noticed that now that we have become better riders, those areas we rode many years ago…?….well, they have some really good stuff…….. ...looks like we will have to back track to areas we only considered before.
The snow is really set up and anything under 1500' is hard..., and between 1500' to 2000' there is a crust with just a little snow under it……so this has limited the riding areas a great deal.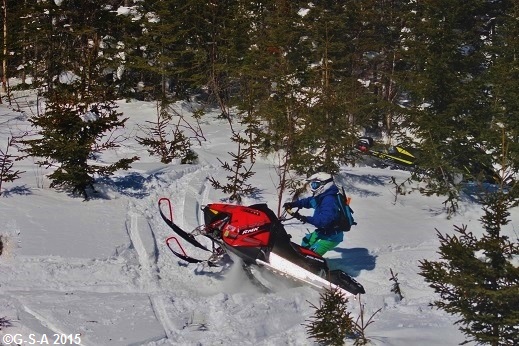 The Mountainforecast is calling for 9 - 10". ....let's hope they are wrong and we get hammered.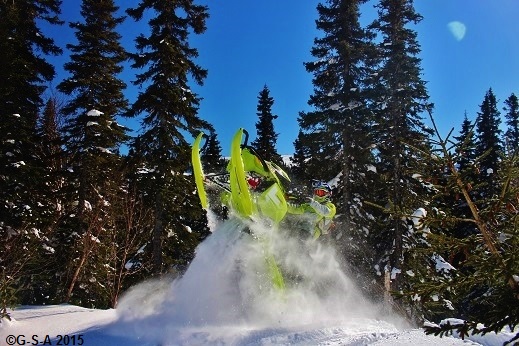 Trails are hard and fast…..still no melting except some on the roads at sea level.
We ride here till mid-May…..trails till Mid-April. Could go longer on trails but they usually open some roads for logging so you might end up on some dirt. Just check with local clubs.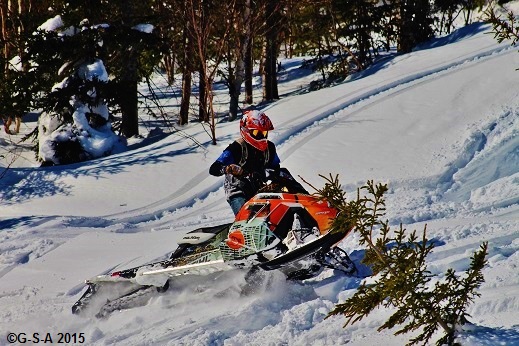 As far as tomorrow, we will ride some trees and look for wind-blown snow.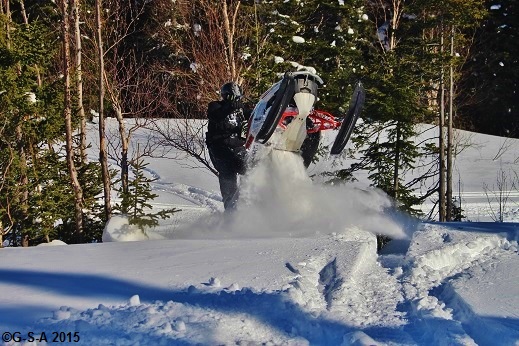 As you can see with the pics it's been 2 weeks since snow and we are still cutting tracks and finding some good snow……
                                                                              ……….. Jack