Report from The Sled Den
Sunday, April 12, 2015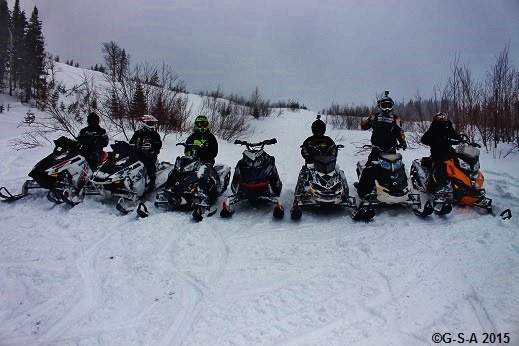 From Friday
It was an eventful morning when we left The Sled Den yesterday.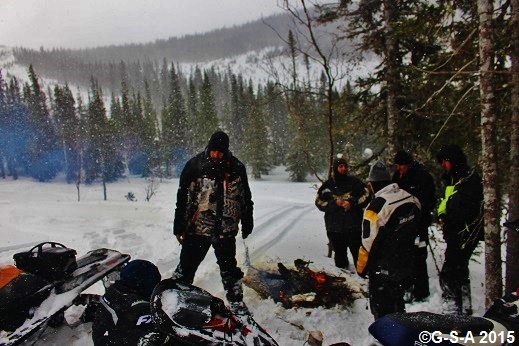 Friday lunch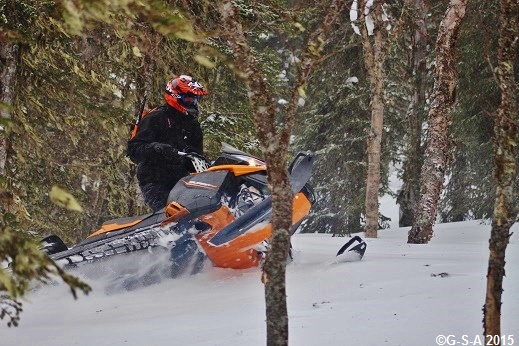 The guests (friends) were a little worried when we were driving on the road and it was raining........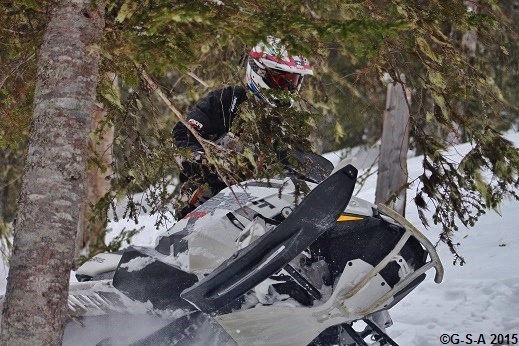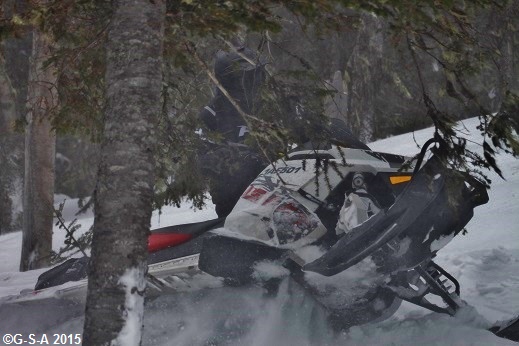 When we started into the backcountry, the rain had turned to ice pellets and after 3 kms or so, it changed again to snow………we unloaded with light snow falling.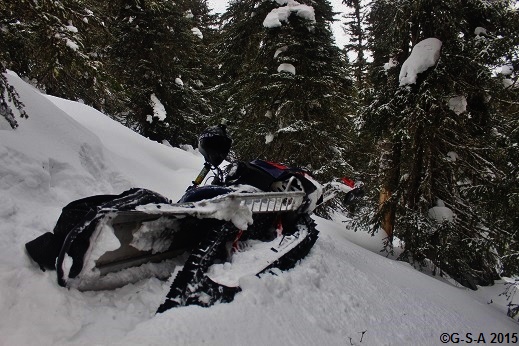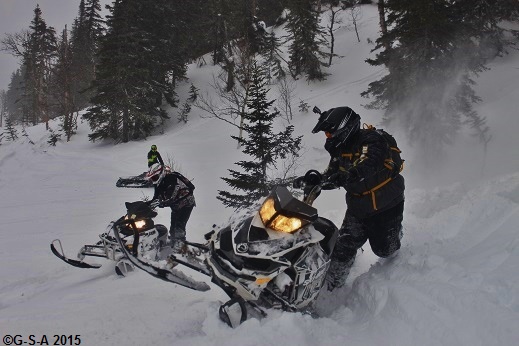 As we rode up, the density of the snow increased with the elevation – it snowed so much harder that by the time we got to 2000 feet, there was a good 4 inches of nice fresh white stuff.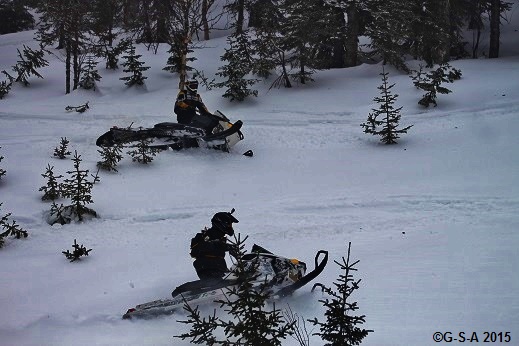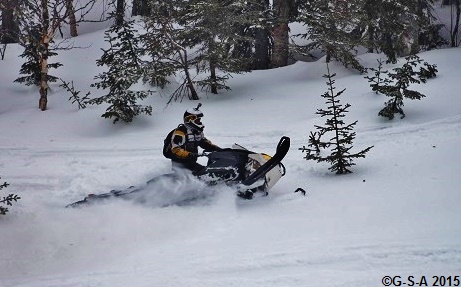 We got lucky…..for the first hour or so, the snow didn't fall too hard…...when I say 'too hard' I mean we could still see 50 yards or so……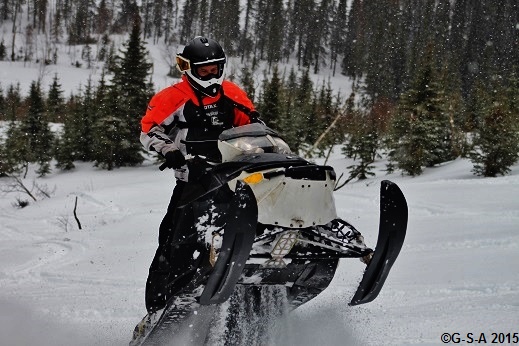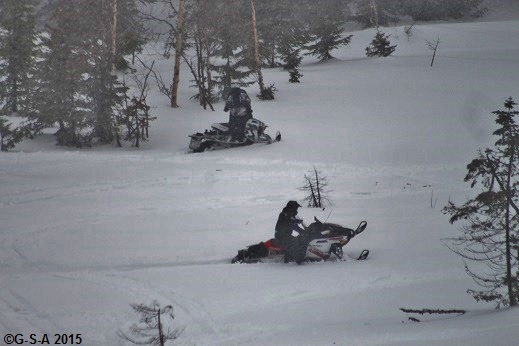 By lunch, when we had our fire, it started to snow really hard & you could see maybe 20 yards……we decided because it was snowing so much, that it was getting a little dangerous with the possibility of losing sight of someone in the area.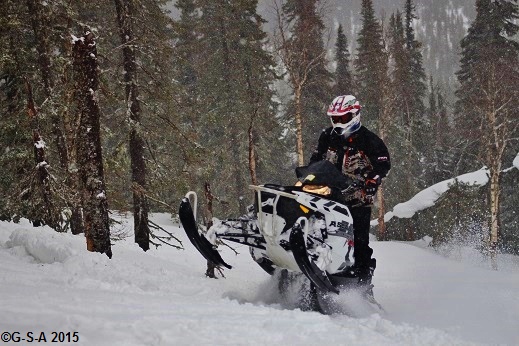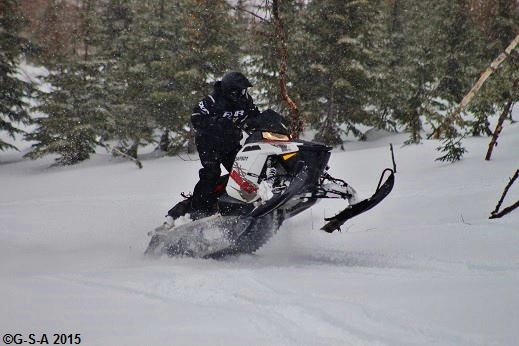 Sure, we have radios & they work…….but when it's snowing that hard and you don't have a 'can', we have no idea where you are…… and neither do you when you're stuck!!! The radio tells us you're OK but it doesn't tell us where you are unless you know your exact position.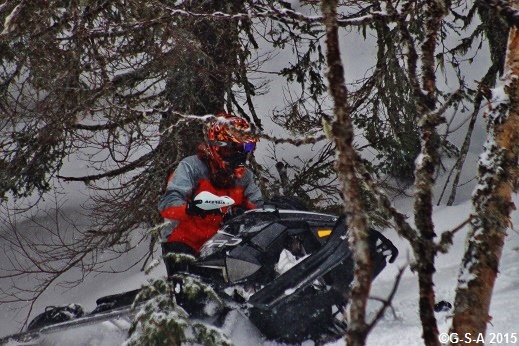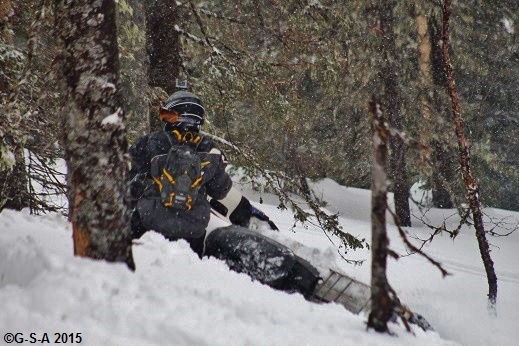 After an hour, we left and on our way out we could not see our tracks from when we came up in the morning.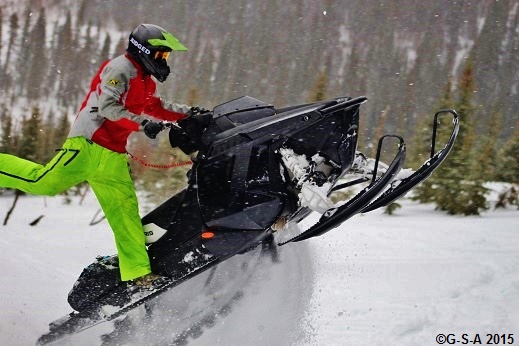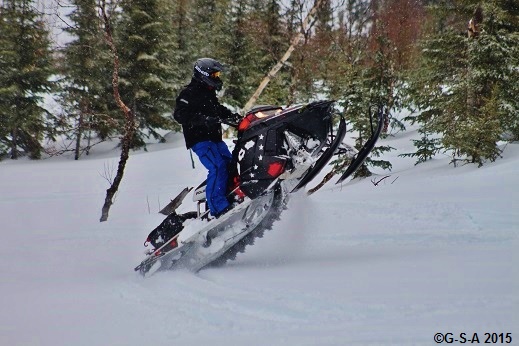 However, today was a bluebird day!!!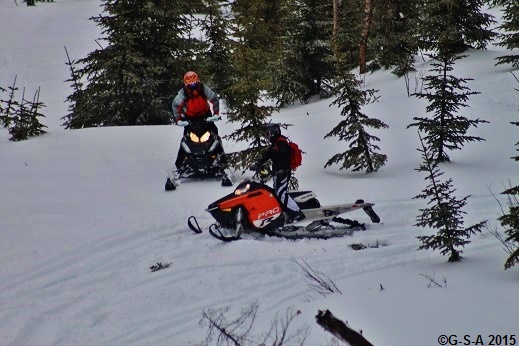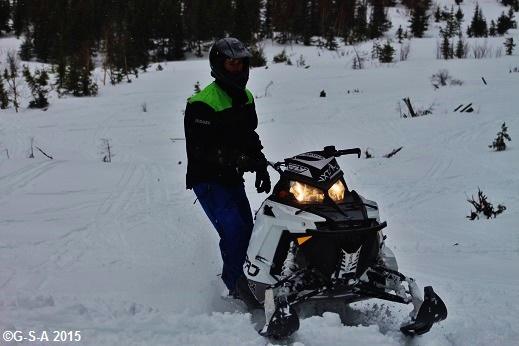 It was great to get out and enjoy the nice bright sunshine with the warm temps!  It's definitely going to be spring in the next few days…..which means, I guess, that we'll only be riding another 6 weeks or so…...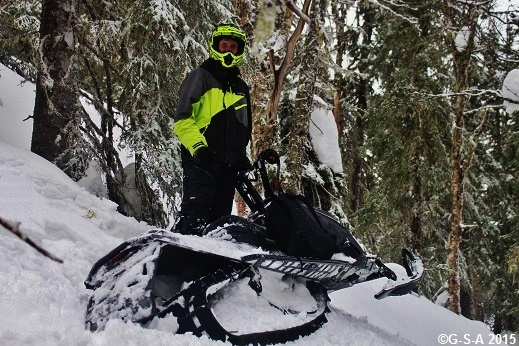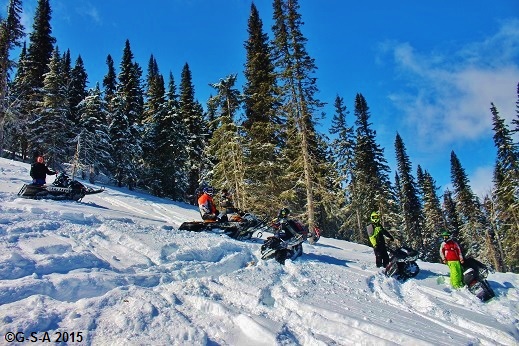 We had lots of fun today riding the snow which had a crust but nothing too serious….by the afternoon it had gotten fairly hot, 2 – 3 degrees above freezing!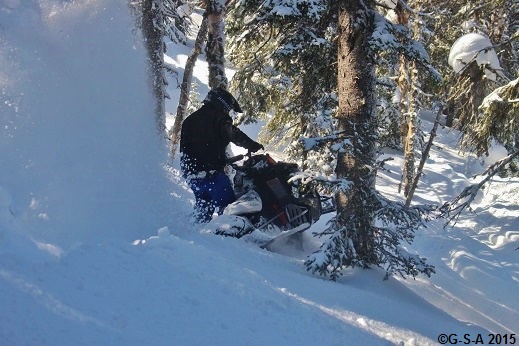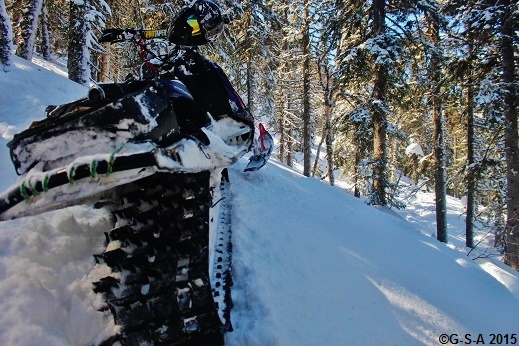 Everybody rode around for only 3 – 4 hours because of the long drive home…..no one wanted to leave too late!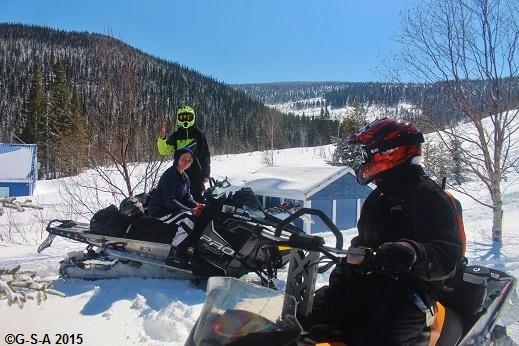 If you want to know how good the snow conditions are now, take a close look at the pictures & remember these guys rode really hard in the trees for 4 hours and now are going to drive all night to get home!!!!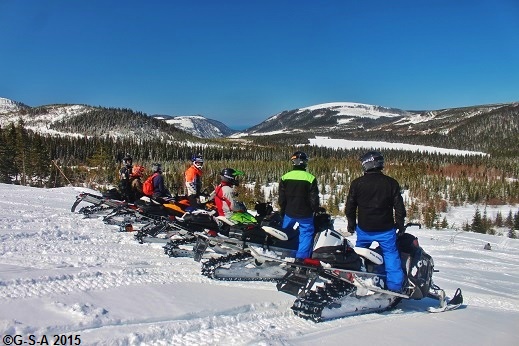 I think actions speak louder than words………!!!!
                                                            ……………Jack